Porsche 911 through the ages - Porsche 911 3.0 SC (1978-1983)
The new 991-spec Porsche 911 can trace its roots back through half a century of automotive evolution. Richard Meaden charts the iconic coupe's journey
Resplendent in bright Minerva Blue with a tan-tastic interior and sitting on its original 'Cookie Cutter' alloys, the 3.0 SC is a perfect slice of late-'70s funkiness. It's unusual to find a coupe (most seem to be Targas) and rarer still to find one in such time-warp condition. I love it already.
The SC is a 911 that fell through the cracks, overshadowed by prettier and less common models of the early '70s and too subtle to be remembered ahead of the whale-tailed 3.2 Carrera of the '80s. As a result I'm not expecting much, but from the moment I drop into the caramel-coloured driver's seat, I'm impressed.
The 3-litre motor feels a little revvier than the later 3.2, so you don't miss the difference in power (185bhp versus 228). The steering is unassisted, but lighter and more lively, which makes a huge difference to how you approach driving the SC. This car's gearbox feels good for a '915' unit, but has an inherently long-winded throw compared to the later cars. Still, so long as you're precise and positive with the stick, it slots home sweetly every time.
There's less mechanical grip, but this makes the SC's balance more easily enjoyed and its limits more readily explored. You don't quite carry the same speed as in the 3.2, but you can hustle it more readily so you undoubtedly have more fun. The brakes aren't as emphatic as on cars from the 964 generation onwards, but they're still man enough for the SC's performance. It feels magic when driven fast, but it's still an occasion at any speed.
I'm thoroughly smitten by this car, as is Bov: 'I love the balance – just a bit of understeer and then easily provoked and held oversteer – I love the rev-hungry engine and I love the sweet fluidity of the damping. The 915-series gearbox feels a bit feeble, but everything else is spot-on. There's not much I'd want to change about this car, except maybe the name of the owner on the V5.'
Partnership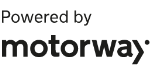 Need to sell your car?
Find your best offer from over 5,000+ dealers. It's that easy.
Get in the queue, Jethro.NEXT PAGE: Porsche 911 2.2T (1969-1971)
Specifications
Porsche 911 3.0 SC
Engine Flat-six, 2994cc
Power 185bhp @ 5500rpm
Torque 195lb ft @ 4100rpm 
Transmission Five-speed manual, rear drive
Tyres 185/70 VR15 front, 215/60 VR15 rear Weight 1120kg
Power-to-weight 168bhp/ton
0-62mph 7.0sec (claimed)
Top speed 140mph (claimed)
Years produced 1978-1983
Price new £10,870 (1978)
Price today £8000-£18,000