Porsche 911 through the ages - Porsche 911 2.2T (1969-1971)
The new 991-spec Porsche 911 can trace its roots back through half a century of automotive evolution. Richard Meaden charts the iconic coupe's journey
As we explained, this isn't the genesis of the 911 timeline, but this 1969 2.2T is still the earliest example I've ever driven. It's a beautiful car – so delicate and modest. The skinny tyres date it, as does the angry rasp of its small-capacity flat-six. Contrasted with the 991, it's hard to believe one strand of DNA can stretch so far.
There's certainly little to connect them in terms of initial feel. The T's steering is unassisted, yet once underway it is light enough to steer from your fingertips rather than working your forearms as the SC does, or the shoulder work-out the 3.2 gives you. The front-end has a busy, distracted feel, but as you feed some lateral loading into the front wheels the information becomes cleaner and direct.
Once into a corner, there's considerable body roll. You also feel the outside-rear wheel begin to tuck under with the cornering effort. Ease off the throttle and you immediately sense the tail unloading and shifting into oversteer, suggesting the rear is steering more than the front. Through this you understand how the early 911 got its hedge-seeking reputation – while it feels friendly and soft-edged when you're deliberately setting it up through a familiar corner, it's amazing how little provocation it takes for the rearward weight bias to come into play. Despite its modest power (123bhp) and pace, I'm sure it would feel a little less benign if you were on a dark, wet road and got caught-out by a tightening off-camber corner. Gulp.
Bovingdon also had his eyes opened by the T: 'The amazing thing about 911s of any era is how modern they feel to drive, which speaks volumes about their innate "rightness". But this one does feel very vintage, from the thin-rimmed steering wheel to the lack of grip and the pronounced body roll. Having said that, all the core 911 qualities are present in abundance – the gorgeous steering feel, the compactness and, most of all, the keenness to shift its balance according to the driver's inputs. It's like the 911s we know and love in slow motion. It sets the template: the noise, the agility, the oversteer, the feedback. I love it.'
Partnership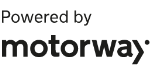 Need to sell your car?
Find your best offer from over 5,000+ dealers. It's that easy.
Specifications
Porsche 911 2.2T
Engine Flat-six, 2195cc
Power 123bhp @ 5800rpm
Torque 130lb ft @ 4200rpm 
Transmission Five-speed manual, rear drive
Tyres 165 HR15 front and rear
Weight 1020kg
Power-to-weight 122bhp/ton
0-62mph 10.0sec (claimed)
Top speed 128mph (claimed)
Years produced 1969-1971
Price new £2110 (1969)
Price today £25,000-£35,000