Porsche Cayman GT4 teased in iPhone app, see picture of new car here
Real Racing 3 to take part in Cayman unveiling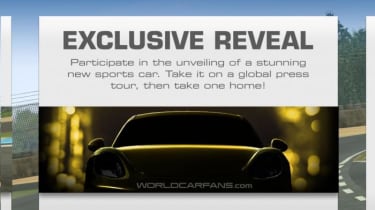 Real Racing 3, a sim racing game for the iPhone, has posted a teaser picture of what appears to be the long rumoured Porsche Cayman GT4.
The image, which was pushed to the game as part of an update, asks players if they want to "participate in the unveiling of a stunning new sports car."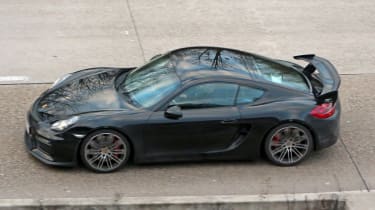 It also hints that once the GT4 is unveiled, it'll be made available to play within the game immediately.
Not that much is known around the Cayman GT4 as of yet. Leaked images show a fixed rear wing and revised bodywork. The wing itself isn't visible in the Real Racing image.
evo will be keeping you updated on Cayman GT4 news as and when we have it.