Porsche 718 Cayman GT4 Rallye confirmed for production
Porsche Motorsport is returning to rallying with a version of the new 718 Cayman GT4 Clubsport
Porsche Motorsport has confirmed that it'll be putting a 718 Cayman GT4 Clubsport-based rally car into production after a positive reaction on showing a prototype last year. Unlike the concept, which was based on the previous GT4 Clubsport, the new 718 GT4 Rallye will be based on the recently revealed 718 GT4 Clubsport, bringing with it all the updates from the latest track-only racer. The Rallye has also been designed to comply with the WRC R-GT regulations, allowing it entry into the WRC R-GT championship.
The 718 GT4 Rallye will share its updated 419bhp 3.8-litre flat-six engine with the 718 GT4 Clubsport, as it will the toughened PDK transmission. This is a 39bhp jump on the previous GT4 Clubsport, and should represent a figure closer to that we might well see in the incoming 718 Cayman GT4 road car.
> Click here for our review of the ecoty-winning Porsche Cayman GT4
The transformation into Rallye spec sees a reduction in aero, something that is useful on the track, but liable to see the car torn to shreds on rocky verges or kerbstones. The underbody has also been reinforced, with steel plating protecting the car's more vulnerable components around the axles and powertrain. Other changes include a removable LED lamp pod that sits on the bonnet, plus a new roof-mounted intake.
Testing has already got under way in earnest with driving duties entrusted to recent Pikes Peak winner Romain Dumas. The French ace is no stranger to Porsche rally cars, having taken and 997 GT3 RS to WRC R-GT honours in the 2017 Monte Carlo Rally. He also runs a company that develops its own Porsche rally cars that are campaigned in tarmac championships throughout Europe.
Porsche is not alone in creating models designed to compete in the FIA WRC R-GT class, as Lotus has also had a crack at it with its Exige R-GT, while Abarth entered its own 124 R-GT in the 2017 Monte Carlo Rally. Prodrive also dabbled with an R-GT version of the previous-generation Aston Martin V8 Vantage.
Partnership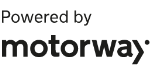 Need to sell your car?
Find your best offer from over 5,000+ dealers. It's that easy.
Being limited to the tarmac stages of the WRC, the class is still very much in its infancy, and although the FIA has relaxed the rules of entry to make it easier for more manufacturers and privateers to get involved, it's still a niche class that has yet to be fully realised, something that might change when a heavyweight like Porsche Motorsport gets involve