BMW Z4 M, Porsche Cayman, Nissan 370Z and TVR Tuscan
Four of the last decade's greatest coupes can now be bought for as little as £15,000. A trip to mid-Wales determines which is the biggest bargain
Some magazine features have an elephantine gestation period, arguments for and against bubbling over in endless editorial meetings fuelled by biscuits and coffee. They can make the best, cleverest and most thought-provoking features too. Sometimes though, it's good not to over-think things. We always try to be informative and impart as much of the driving experience as possible, but we're not exactly saving lives. Sometimes it's best to just do what seems right.
And this seems right. The crunch of gravel, the imposing silhouette of the Brynafon Hotel in Rhayader on a freezing night, and the shapes picked out by the ice blue lights of the Nissan 370Z. The smooth efficiency of a Porsche Cayman S, the coiled tension of a BMW Z4 M Coupe and, finally, the visual shock of a TVR Tuscan. It's been a long time, old friend, and I'm still not sure I'm quite man enough to get the best from you.
What do these cars have in common? Well, they all put driving fun ahead of practicality and you can pick up any one of them from around £15,000. Simple. It was suggested in a short editorial meeting, everyone nodded, picked up a chocolate digestive and wandered out. So here we are.
We might not have realised it at the time, but this compelling bunch of cars pretty much covers all the coupe bases. If you're a cautious sort then the Nissan is perfect: you can pick up an '09 car with fewer than 20,000 miles covered for around £15k, the gruff VQ37VHR engine is as strong as an ox (although not those special oxen in Japan that are fed beer and massaged every day) and has excellent performance. If you want a brawny front-engine/rear-drive coupe in as pain-free a package as possible, look no further.
Partnership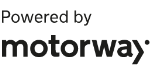 Need to sell your car?
Find your best offer from over 5,000+ dealers. It's that easy.
The tiny Z4 M Coupe is, you'd imagine, a more finely honed take on the same theme. It looks like a pent-up ball of energy and when its 3.2-litre straight-six catches with that sharp, trebly M Division resonance, it sounds expensive and hard-edged. You'll need to look for an older '06 Z4 M Coupe to hit our budget (the low-mileage example tested here is up for sale at Munich Legends for £18,500), but the risk/reward chart would seem to suggest that the Z4 M Coupe should be a more precise and fulfilling coupe than the brawny 370Z.
It seems odd to describe the familiar Porsche Cayman S as 'exotic'. You see them all the time, usually in a highly unexotic grey or silver. However, the Cayman does have a light, mid-engined chassis with a fantastically low centre of gravity, helped by that 3.4-litre flat-six. Although you might not think it looks very adventurous, to drive the Cayman is to taste balance and accuracy that wouldn't shame a six-figure supercar. This 2006 Cayman S has covered around 57,000 miles and is currently for sale at Porsche specialist RPM for £17,950. Take a punt on a privately advertised car and an S is well within reach at our £15,000 budget. Incredible.
Of course, we need a wild card, and they don't come any wilder than the TVR Tuscan. It is a simple front-engine/rear-drive coupe, but the devil is in the detail. The detail like the 4-litre Speed Six engine with 360bhp and 310lb ft; the unfathomable interior, a riot of brass and aluminium and leather; and a chassis set-up that suffers fools for about a millisecond before throwing them to the lions (or the hedge, or the dry stone wall). If the Z is a savings account and the Germans are sensible ISAs, then the Tuscan is sticking your life savings on black, standing back and watching the roulette wheel spin.
Our budget buys an early Tuscan with a fair few miles under its spider alloys, but that means that many potential issues should have been sorted out. We won't pretend it's a risk-free adventure, but it is an adventure. And with Tuscan prices strengthening, at least your starting pot of money won't diminish as quickly as with the others. In many ways it's a very sensible purchase. A solid gold future classic. Money in the bank… Who am I kidding? Nobody? Didn't think so. But when you hear that 4-litre straight-six whoop into life it's like a shot of pure oxygen to your system. It's the world's best and most persuasive casino.The Elan Valley in mid-Wales is drizzly and dank, but the TVR lifts everybody's mood. I'm not driving it, but just watching that elegantly flowing rear end shimmy on the choppy, muddy-brown surface is fascinating, and hearing the Speed Six engine bark and holler is pure theatre.
The 370Z can't compete, but this simple poverty-spec Nissan with standard 18in alloys is about as sweet as they come. It rides with more control than a GT-spec car running on the bigger 19s and at the places I can see the TVR skipping off-line or thwacking onto its bumpstops, the 370Z barely flinches. It still has that heavyweight feel that so characterises the Nissan coupe, but there's just a shade more fluidity, cleaner reactions to the steering and clearer feeling percolating back through it. And although the power-to-weight ratio says that the TVR should drop it within the space of a single gear, the Nissan hangs on gamely simply because it feels relatively benign, and because it's easy to use most of its 326bhp even on these hellishly tight roads.
So it's useable and feels secure, but what about when you start to seek out the real highs? Well, it's a tricky car to pin down because the 370Z always feels like it's transitioning in and out of its comfort zone. Initially it feels shockingly muscular and loaded with character: the V6 gurgles and howls, the steering is weighty and full of detail and the chassis seems incredibly lucid. However, that old-fashioned character can become tiresome and as you speed up, the weighting of all the controls suddenly feels sludgy and reluctant. The engine is coarse between 4000 and 5500rpm, and although body control is generally pretty good, there's a noticeable lag as you ask the car to handle a rapid direction change.
So you go a bit faster still. It feels like it should fall away but instead the damping starts to really work, you notice the excellent brake feel and the sheer balance of the thing is brilliant. Even the engine seems much keener if you persevere through to its cleaner and more energetic top end. Then, just as you're starting to really lean on the 370Z, its composure disappears. You want a decisive locking differential but instead you get messy wheelspin (it does have an LSD but it has a very mild locking effect), the steering kicks and squirms like it's running out of assistance under extreme load and the dampers finally admit defeat and the weight crashes down. It's a frustrating conclusion to an ever-changing dynamic package, especially when the basic balance is simply top drawer.
The Z4 M Coupe has you by the time you pull the door handle, which is set into the sharp crease that flows from the top of the front wing and arcs cleanly down the flanks before kicking up again over the rear wheels. It's a head-spinningly complicated little sculpture and packs a huge amount of visual punch. Drop down into the cabin and it feels even more special; the driving position is superb, legs bent just a little, and the steering wheel can be pulled in nice and tight. The bonnet rises up above the bottom of the windscreen and you sense very clearly that you're sitting behind a stonking great engine and just above the rear wheels. The interior has barely dated either, and even taking into account this car's scant 25,000 miles, the overall sense of quality and freshness is still remarkable. It feels literally brand new.
In fact, within about 100 yards I'm wondering why we weren't completely overwhelmed by the Z4 M Coupe when it arrived in 2006. It feels so special. The 338bhp 3.2-litre engine is super-smooth and revs with frenetic energy, but it has a complex, saw-toothed voice that imbues the car with a wicked edge. The suspension doesn't let you relax either, thumping and hunting into ruts and grooves. It has attitude and a lightness and responsiveness not found in the 370Z.
So it wriggles and snaps for your attention and when you give the engine its head, the rear tyres fizz and then shudder against the traction control. You certainly never forget that you're in something with a fearsomely tight focus. However, after the initial euphoria wanes, some of the niggles that we must have felt back in 2006 start to leap out. The brakes, for example, are hideously over-servoed and you start to sense that the 'edginess' is all a bit contrived. That's reinforced if you select Sport mode, where you're greeted by an impossibly jumpy throttle response that makes you feel clumsy and unsettles the busy chassis with every jerk.
For all that, there is something deliciously appealing about the Z4 M Coupe. The ride is unforgiving at best and the Elan Valley is not the place for it to shine, but the combination of its tiny dimensions and the wonderful drivetrain really encourages you to get stuck in. And indeed it's a car you need to manhandle to really get the best from, pushing through the tramlining and putting up with the binary brakes to feel the simple pleasures of front-engine, rear-drive, a huge rev range to play with and a superbly decisive limited-slip differential. If only the damping had the polish of the sublime E46 M3 CS, and a little bit of understeer was dialled out, and the steering was a little more alive… It feels 10 per cent shy of its real potential and about the same amount away from being a real hero car.
If the Z4 M Coupe is a car with rough edges seemingly tacked onto its stubby shoulders, then the Cayman S has been polished and honed to smooth perfection. For some people, such dynamic completeness will be mistaken for dullness, and that's a view I have some sympathy with. I've always found the Cayman S just a little lacking in bite, a car with no secrets but also no great mysteries to slowly reveal themselves and be mastered. However, on these narrow and often cruelly bumpy roads it immediately elevates itself far above the Nissan and BMW. Henry Catchpole steps out of it looking slightly bemused. 'I expected the BMW to be pretty close,' he begins. 'It isn't.'
To be honest, things don't start brilliantly for the Porsche. You can make your own mind up about the exterior design, but what's beyond doubt is that the Porsche doesn't wear anything like as well as the Z4 M Coupe. The leather seems a little tired, the dash looks and feels surprisingly cheap. It sounds like a petty criticism, but when you're buying a used car, the quality of the interior becomes a bigger factor, simply because you don't want to be reminded that your car is getting on a bit every time you drop into it.
But that's not enough to make you anything other than completely won over by the Cayman S as it glides and darts. It's creamy smooth yet so sharp that it seems to tap directly into your thought processes. This particular car doesn't have the optional PASM suspension but the fixed-rate set-up is wonderfully controlled and fluid. In damp conditions the Porsche oddly doesn't have the mechanical grip of the others here and you're often dealing with a little slip of understeer or a spike of oversteer, but there's just so much feel, and that breeds confidence. So while you might expect to be closer to the ragged edge in the front-engined machines, the reality is that it's the Cayman that provides more on-limit fun, and there's nothing ragged about it. It's a class act from its sweet-spinning 291bhp flat-six to its finely detailed chassis.
The world has kept spinning without TVRs emerging from a ramshackle collection of buildings in Blackpool but few would argue that it's not a less interesting place since the company's demise. Gary Judd is a diehard TVR nut with an immaculate Griffith 500, a lovingly maintained Cerbera 4.2 V8 and, as of a month or so ago, this 4-litre Tuscan. He's typical of many TVR fans – willing to overlook the odd gremlin (for example, his Cerbera has been 'perfectly reliable since the engine rebuild') in return for owning something unique and joyously, hopelessly bonkers. As he says: 'It's a real drivers' car. You need to be sharp.'
I vividly remember the smells of adhesives and leather, the view out over the rolling bonnet and the gorgeously tactile steering wheel. And that sense of bewilderment when you want to lower a window or open the door, the slippery but amazingly accurate floor-hinged pedals and the unmistakable feel and action of the five-speed gearbox. I even remember to select fifth before pulling back for reverse to avoid a nasty graunch. However, the smoothness of the Speed Six had faded in my mind, along with the almost unbreakable traction and the simply superb brake feel. In fact – and this might sound mad – the Tuscan feels amazingly trustworthy, even the super-fast steering not setting off the roll-oversteer reaction I remember.
The engine in particular is simply astounding, biting hard in the mid-range and then ripping up to the limiter with searing pace. You need to almost flatten your foot against the floor to feel its full fury, but it's worth the effort. The long throttle travel also doubles as an effective form of traction control, which is handy because, of course, there are no electronic safety nets.
On the tighter sections that weave and meander across the Elan Valley I'm having a great time, rueing the woefully unsupportive seats and wishing for a slower and more feelsome steering rack, but happy to drive quickly into the turns and exit in search of the shift lights, even in the streaming wet. It takes real care to match the revs on downshifts, but I love that it makes you work for your rewards.
Having said that, the ride is pretty appalling and the Tuscan is the only car here that forces you to back off to almost walking pace on the roughest sections. (Frustratingly, when he gets home later Gary will discover that his car is on adjustable Nitron suspension that's dialled to its stiffest setting.)
Of course, the Tuscan hasn't suddenly turned into some sort of pussycat and it's the faster sections of road that reveal its darker side. Here the speed of the steering can upset the balance and the car takes on attitude quickly, almost imperceptibly. You need to react, but that reaction has to be perfectly measured due, again, to that direct and unforgiving steering rack. In damp conditions you feel like you're on a knife edge and that the Tuscan could bite very hard with little or no warning. Perhaps backing off the dampers would reduce that spikiness but I suspect the inherent problem would always remain to a certain extent. It's not an indulgent sort of car, that's for sure. And if the Porsche's interior feels a little second-hand, the Tuscan's frankly feels homemade.Hand on heart, I'd struggle to recommend a Tuscan to all but the most dedicated of TVR fans. It's a riotous car in looks and dynamics, and I really fell for the engine, but I wonder if it's just too demanding for most – both in terms of living with its foibles and enjoying its uncompromising chassis.
The BMW has most of the TVR's performance, looks terrific and even with its own spikiness it's a more predictable and consistent car to drive quickly. The 370Z makes a strong and very sensible case for itself, too. But these cars should pull heartstrings and somehow the 370Z doesn't quite hit the spot. I actually think a late model 350Z is a more cohesive and exciting package. Save yourself several thousand and get one of those instead if you want a brutish character with Japanese build quality.
Which leaves the Cayman S. I almost feel that I should be apologising that the Porsche is such a convincing winner in this test, but I'm not going to. It has the best chassis, the best steering, a superb engine… rarely is such quality available for such a reasonable price. Depreciation really can be a wonderful thing.
Thank you: This feature wouldn't have been possible without the support of BMW sales and service specialist Munich Legends (www.munichlegends.co.uk), 
Porsche sales and service specialist RPM (www.rpmtechnik.co.uk) and Gary Judd for lending us his TVR Tuscan.