If you're looking to embark on a motorsport journey, big or small, cheap or expensive, you'll need a racing licence. The MSA (Motor Sports Association) governs motorsport activity in the UK and issues licences appropriate to the motorsport discipline you wish to take part in.
> Book your next evo track day here
The benefits of having a licence reach further than a simple tick against your name. Here we're largely focusing on the Race National B licence required for circuit racing, detailing the costs, how the process works, and a few other helpful tips.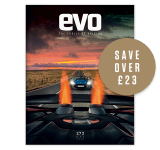 Subscribe to evo magazine
Subscribe today to have every issue of evo delivered straight to you. You'll SAVE 39% on the shop price, and get evo for its original cover price for a whole year!
Licence Types
Across the 11 motorsport disciplines listed on the MSA website there are six different licences, some corresponding to more than one discipline. Of the six, (in the table below) three require examinations. Not all motorsport outside rallying and circuit racing require you to hold a licence, but it's often essential to enter to bigger regional events. 
Licence Type
| | |
| --- | --- |
| Licence Type | Examination Required? |
| Non-Race National B Competition Licence | No |
| Race National B Competition Licence | Yes |
| Kart National B Novice Competition licence  | Yes |
| Rally National B Stage Competition Licence  | Yes |
| National B Speed Competition Licence | No |
| Non-Race Clubman Competition Licence | No |
Why you need it
Motorsport safety has come on leaps and bounds in recent times, but it's impossible to escape its inherent dangers. Just as a driving licence deems you fit to safely drive the public highway, a racing licence serves the same purpose in reference to the track. It should instil drivers with the baseline skills and knowledge to negotiate a circuit's static and dynamic obstacles in a controlled and aware manner. As a track day regular you may dismiss the benefits of such a test, but wheel-to-wheel racing is altogether different to the passing etiquette of track days.
How to get one
Acquiring non-examination licenses is simple. Head to the MSA website and fill in a standard Competition Licence Application Form and you should hear back within 15 working days (for a cost you can opt for express processing which takes three days).
Race National B
Assuming you've done some research into the series or championship you want to race in and been on a track a few times to familiarise yourself with circuit driving, the first thing you need to do is order an MSA 'Go Racing' starter pack, that costs £99. Included is the Novice application form, a specimen licence, the MSA yearbook (aka the Blue Book) and a video on racing. Once you've got the starter pack, it's time to learn! 
Assessment for Race National B is broken down into two elements, a written exam and practical exam – they compromise the ARDS (Association of Racing Drivers Schools) test. The former will review your knowledge of the 20-odd page section (Q) – specific regulations for circuit racing – section of the MSA yearbook. Fortunately, all that information is condensed into a much more digestible video supplied in your starter pack, so you can use the Blue Book to reaffirm and revise your knowledge. The latter sees you out on track with an ARDS instructor assessing your circuit driving ability. 
To pass your ARDS you'll require a medical to ensure there's nothing hugely wrong with you that might present a danger to yourself or others on track. The physical examination can be carried out on-site on the day of your test (some schools do, some don't), or you'll have to visit your local GP. Eyesight, blood pressure and your heart-rate will be checked. If you're over 45 an ECG is mandatory, too.  
> Click here to read our guide to improving your circuit driving technique
Once you're up to speed with the regulations and the numerous flags you can book a venue and sit the test. ARDS currently lists nine approved schools that can issue Race National B licences. Locations include Silverstone, Rockingham Motor Speedway and Anglesey. The test comprises 28 questions divided into three topics: fourteen on flag identification, six (multiple choice) on safety and eight (multiple choice) covering general racing information. To pass, the flags and safety sections require a 100 per cent score, with the last section allowing for two incorrect answers.
After your classroom examination you'll head out on track for about 20 minutes' worth of continuous laps. It varies from school to school but most will provide a car and and safety gear. If you pass then a Race National B licence shold drop through your letterbox a few days later. 
Tips and pointers from MSVT (Motor Sports Vision Trackdays)
What are the examiners looking for on track? 
Your assessor won't be looking for you to break lap records through all sectors, but driving well within your means won't do either. You should be driving as quickly as your skills allow, confidently, showcasing both awareness and consistency. Consistency is key. The ability to identify and use braking apex points, and safely interact with other vehicles for the duration of your session will be the high on the examiner's list. This goes hand-in-hand with the all-important racing line which you should be steering as closely possible, lap after lap.  
> Click here for our rundown on driver fitness for the track
Top-level racing drivers make the most complex manoeuvres appear easy –think Maggots, Becketts, and Chapel at Silverstone – by using smooth and delicately measured inputs on the controls: you must strive to do the same. Use all the track available to you – clip the apex then wind off lock and run the car out wide so you can efficiently use as much of the power as possible. 
Raise your gaze and look through corners – if you're only looking as far as the immediate apex, expect to fail. You need to be looking a corner ahead every chance you get, so you can set up the car accordingly to tackle whatever series of turns follow. Keep it on the black stuff: Formula One drivers may breach track limits with little hesitation more times than Charlie Whiting cares to keep count of, but you shouldn't be looking to follow suit. Use the kerbs (where applicable) by all means, but keep it within the white lines to clearly showcase car control and comprehension of the track limits.  
Can I get in some practice before? 
The more track experience you have the more likely you'll feel comfortable out on circuit, so booking a track day shortly before is a good idea. Another option, offered by most of the approved schools, is a pre-ARDS training session, such as MSVT's one-hour driver training package. Prior to the test you'll hit the track under the supervision of a qualified instructor who'll help you polish your skills. It will also give you a grasp of the track and the prevailing conditions in which your test will take place. 
Flags
Cost Breakdown
The ARDS test will set you back £300, give or take, depending on where you take it. Pre-ARDS sessions normally take the total cost toward £600. If an on-site medical isn't factored into your ARDS examination, set aside about £50 for a once-over from your GP. 
What Next – Upgrading your Race National B licence
By and large your Race National B licence will satisfy the entry requirements for amateur championships enjoyed by enthusiasts and part-time racers (click here to see a comprehensive list of events National B events 2017). If you want to test your skills on a more serious stage, a new licence may be required. For example, entry to the National Formula Ford 1600 and British Formula Three Championships require a Race National A licence. 
> Sign for the next evo track evening ar Rockingham on September 29th
To qualify for the 'A' licence you must obtain signatures from the Clerk of the Course on your upgrade card (supplied in the MSA Yearbook or click here). You must successfully compete in either six National B or Clubman events with a signature for each, or 12 Junior races – all the events can be at one circuit. Once you've demonstrated experience in National B-level events, you can send off your (signed) upgrade card with your race licence to the MSA which will grant you a National A licence. National A licence holders are also entitled to apply for International D licences, too. 
If you're continuing to make headway in National A-status competitions, and want to take your racing both abroad and to the next level, you'll have to acquire an International C Race licence. This certification can grant entry to the British Touring Car Championship and the F3 FIA European Championship. To attain this licence you must demonstrate successful participation in three National 'A' Races or two National 'A' plus two National 'B' or Clubman Races or six National 'B' or Clubman Races. The qualifying signatures must be obtained at three different venues.