New Renaultsport range
Renaultsport announces a new range structure at launch of potent new Mégane 250 hot hatch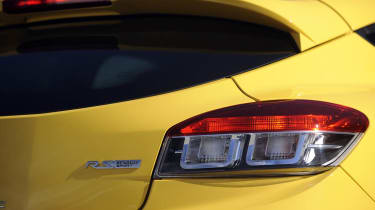 Have you noticed how Renaultsport has been using the RS initials in connection with the new Megane 250? It looks like a dig at Ford, but in fact it's all to do with the arrival next year of a new Renaultsport model range.
The current familiar sporting versions of the Twingo, Clio and Megane will come under a new umbrella, RS by Renaultsport, but the real news is the addition of a new line-up, GT by Renaultsport.
This is partially underway already – there are GT versions of the Twingo and Clio – but from next year Renaultsport will take full responsibility for the development of all GT badged models and will market and sell them alongside the hotter versions.
Its first true product will be the Megane GT, due to be unveiled at the Geneva motorshow in March. This will use the existing 180bhp 2.0-litre low pressure turbo engine, but will take bodywork, cabin trim and handling cues from the Megane 250 – although not the PerfoHub suspension.
Think of GT by Renaultsport as Renaultsport-lite – better emissions and economy, lower running costs but retaining the sense of fun that has helped give Renaultsport products their legendary status.
Click here to view a gallery and tech details of the new Megane 250
Watch a video of the latest Renaultsport mega hot hatch in actionFollow evo Magazine on Twitter for the latest performance car news