Renault Laguna Coupe
It's better looking than the hatchback, but is it a better drive too?
The Renault Laguna hatch has been a great ambassador for the notion that 'looks aren't everything', teaming a wilfully awkward, quirky exterior with polished, middle-of-the-road sensibilities that, judged solely on merit, would probably pull in more customers. It clearly must have dawned on Renault that there are people walking the streets – and, indeed, driving rival five-door family hatchbacks – who don't know what they're missing. The solution? Build a better looking Laguna hatch. But in the meantime build a Laguna Coupe.
If you're going to be influenced by anyone aesthetically, it might as well be Aston Martin, and there's something distinctly DB9 about the Laguna Coupe's tail-lights and muscular haunches and inescapably Vanquish in its broad, gaping grille. Never mind, sitting on a 7cm shorter wheelbase and 3cm wider track than other Lagunas, it all hangs together beautifully.
The initial Laguna Coupe line-up starts at £20,995 and is based around four engines: 148 and 178bhp editions of Renault's well-established 2-litre turbodiesel, a detuned version of the petrol 3.5-litre V6 lifted from the Nissan 350Z and, most significantly, an all-new 232bhp 3-litre V6 turbodiesel.
A brief drive in the 5bhp more powerful but much less torquey petrol V6 (243lb ft plays 332lb ft) left such a pale impression that we swiftly moved on to the big oil-burner, the quickest model on offer, 0-62mph taking 7.3sec – a tenth less than its petrol sibling. 
The 3-litre diesel engine has oodles of mid-range torque and works well with the six-speed auto that's supplied as standard. Smoothness and refinement are its stand-out qualities; cruising at motorway speeds is particularly serene, with wind noise very well suppressed and, at 70mph, the engine turning over at just 1900rpm.
Renaultsport's involvement is essentially a carry-over from its development work on the Laguna GT hatch. Depending on how the Coupe is received and sells, a more overtly sporty version may well be introduced later.
Partnership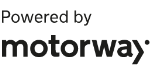 Need to sell your car?
Find your best offer from over 5,000+ dealers. It's that easy.
The 4Control four-wheel-steering system that comes as standard with the range-topping GT-spec cars is arguably of more benefit to the diesel, helping to disguise the extra weight in the nose by keeping the turn-in keen, but, as in the hatch, feedback from the helm feels oddly synthetic and the handling lacks the biddable dimension you get with a BMW. And despite the Coupe's body being 25 per cent stiffer than the hatch's, the springs and dampers have been stiffened, too, giving an occasionally choppy ride at speed and a disappointingly fidgety one around town, though body motions remain tautly controlled at all times.
Space in the rear is good for a coupe and the boot's a decent size, too. As a package the Laguna Coupe is more convincing than the hatch and a tough rival for Peugeot's 407 Coupe, but keen drivers should look elsewhere.
Specifications