Renaultsport Mégane 275 Cup-S review - still exciting despite its old age?
New (kind of) Mégane continues to impress
With all the furore surrounding the Focus RS, it's easy to forget Renault is still building an RS Mégane. A class leader from the year it was launched, the Renaultsport Mégane might now be in its dotage, but on the evidence of the new (kind of) 275 Cup-S, there's plenty of fight left in it. 
Apart from its name, there's nothing especially fresh about the Cup-S. Indeed, it's effectively a shortcut spec for those who know they're on the hardcore spectrum of hot hatches. To this end, it gets the track-ready Cup chassis as standard, rather than the more compliant (but still sharp) Sport chassis, as fitted to the plusher, road-focused Nav 275.
Engine, Transmission and 0-60mph time
You know the RS recipe by now: the still-handsome, wedge-shaped, three-door Mégane, powered by an outgunned-in-2016 but supremely effective 271bhp four-cylinder turbo engine driving the front wheels of a chassis honed to an edge to rival that of a samurai's katana. Inevitably our test car has a generous array of performance-enhancing options, but to be fair I'm pretty sure most people who order a Cup-S will also go for the titanium Akrapovic exhaust (£2500) and a wheel/tyre upgrade to the 19-inch Speedline alloys and Bridgestone Potenza RE050A tyres (£1000). 
If they saw this test car in bright sunshine, they might also be tempted to spend a further £625 on the lava-hot Flame Red paintwork. I'd probably stick with a more sober hue and put the cash towards the £2000 Öhlins suspension option, but that's me. 
The motor isn't a screamer (the red line is at 6800rpm), but it has a broad spread of torque – the 265lb ft peak is available at 3000-5000rpm – so you're rarely caught in the wrong gear. With foot pinned to the floor, the Cup-S does feel a league below the Focus RS for outright grunt, but the Mégane has always been more about the punctuation points between the straights. Besides, I'm inclined to think 158mph and a sub-6.0sec dash to 62mph is ample. 
Partnership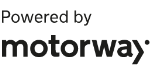 Need to sell your car?
Find your best offer from over 5,000+ dealers. It's that easy.
>Read our Ford Focus RS review
What's it like to drive?
Well, it's certainly uncompromising. From the moment you get moving you can feel how sharp, direct and connected it feels. The steering has a steely response and consistent weight that's perfectly attuned to its rate of response and the amount of grip available from the tyres. Comfort isn't a priority, but the Cup-S is an entirely habitable car over long distances. If you're okay with having your wobbly bits agitated over road imperfections, you'll be happy with the trade-off, for the upside is an immersive, addictive, pin-sharp drive that gets to the heart of great hot-hatch dynamics. It doesn't have 'Drift Mode', but it does have a three-stage ESC, so you have the freedom to back yourself through a hedge a 60mph if you so wish. I like that in a car.
The engine feels up for it at all times, but you need to engage Sport mode to bump it from 247bhp to the full 271bhp. There's a hint of torque-steer – as you'd expect from a front-drive car with a mechanical limited-slip diff – but it's nothing to worry about, and certainly not enough to distract you. There's tons of traction, so you can put down all the power, and the six-speed gearbox is sweet and swift in shift action. 
As this test car is running on regular Cup suspension and not the optional Öhlins Road & Track kit previously offered as an option on the Trophy, it also does without Michelin's Pilot Sport Cup 2 tyres. That's not a disaster, for as we've said before, the Potenza is actually the nicer tyre for road use, being less temperature-sensitive, offering a fraction more compliance and providing a clearer sense of connection to the road at sane speeds. On road or track, the Brembo brakes have excellent feel, performance and stamina.
>Read our Honda Civic Type-R review
Yes, the RS Mégane is a bit long in the tooth, and no, it's not a bargain once you've added the options you're absolutely going to want to fit. But if you're serious about your driving and want a hot hatch with pedigree, the Cup-S delivers the goods in every way that really matters. It's a class act. 
Rivals
The Megane 275 Cup-S comes up against a pretty serious amount of competition. Choice includes the hugely sorted Ford Focus RS, or alternatively a Golf R. Then there's the Honda Civic Type-R, which is closer to the Megane in its more uncompromising approach to a hot hatch.
Price
Given its age, the Megane's £23,935 is fairly steep, but then the car you get is still an utterly fantastic thing to drive. Options aren't cheap, but the £2000 Öhlins suspension in particular is worth the investment.