BMW M5 E28 - history, review and specs of an icon
It didn't grab the headlines in its day, but the original M5 set the template for a supersaloon dynasty that's lasted almost three decades
The BMW M5 is one of those automotive legends that has gone on to define an entire sub-set of cars. The notion of a mid-sized saloon car with supercar rivalling performance is as familiar today as a simple hot hatch, but there was a time when the supersaloon was an unknown entity.
The E28 BMW 5-series, released in 1981, was BMW's breakthrough executive saloon. Designed by the iconic BMW designer Claus Luthe, the E28 was initially sold with a combination of relatively subdued four and six-cylinder engines, but in 1984 BMW revealed the very first M5 at the Amsterdam motor show. The M5 was not the first 'sporty' 5-series - that would be the less powerful M535i - but the M5 differed over its less subtle sibling not only by dressing down its visual attire, but utilising the M88 straight-six engine, the very one that made its debut on BMW's first supercar, the M1.
> Click here for all you need to know about the all-new F90 BMW M5
Based on the M49 motorsport engine used elsewhere in BMW's motorsport division, the M88 gave the subtle looking M5 saloon 278bhp, more than a contemporary Ferrari 328 at the time. The M5 was devastatingly quick and developed a reputation amongst its well to do customers about its sheer breadth of ability. The M5 and its subsequent successors quickly developed a reputation for being the most capable cars on sale. The M5 was expensive though, explaining why the it never sold in massive numbers. 
Since then, the M5 has evolved into the latest F90 generation saloon – the first with all-wheel-drive and a torque converter automatic gearbox. The acceptance of ridiculously powerful saloon car has now come full circle, with cars like this now being no more subtle than a sports or supercar. It may have lost some of its Q-car appeal, but the M5 was and still remains one of the most complete cars you can buy today.
M5 in detail
The M5's greatest asset is the M88/3 engine. Initially designed for use in the BMW M1 supercar, the M88 was closely related to the engine for use in Group 5 racing where it produced upwards of 887bhp. For the M5, BMW's M division swapped the M1's Kugelfisher fuel injection system for a Bosch Motronic system, improving on the power output seen in the M1 by 10bhp. The M5's final figures were 278bhp at 6500rpm, while torque was rated at 251lb ft. These numbers may sound meek compared to supersaloons of today, but the M5 was more powerful than the contemporary Ferrari 328 and its Tipo V8 engine.
The BMW M5's magic was not just contained to the engine bay as the M Division also paid close attention to the chassis, uprating the anti-roll bars, fitting Bilstein springs and dampers (until 1986) and fitting an LSD to contain the considerable rise in power the M5 had over its less illustrious siblings. These upgrades suitably improved the M5's handling, but being conceived in the 1980s you would still be shocked by how soft it feels by modern standards.
Partnership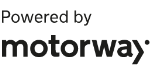 Need to sell your car?
Find your best offer from over 5,000+ dealers. It's that easy.
Today the E28 BMW M5 doesn't represent quite the bargain it was in recent times. With prices floating at £40k+ for well-used models, fully restored cars can fetch close to six-figures at auction. Whether the M5 is worth that money is up to you, but the reality is that the M5 not only represents the origin of a species, but a driving experience that is truly special.
Jordan Katsianis
| | |
| --- | --- |
|   | BMW M5 E28 - 1985 |
| Engine | 3.litre straight-six |
| Max power | 278bhp @ 6500rpm |
| Max torque | 251lb ft @ 5000rpm |
| Weight | 1431kg |
| Power-to-weight | 200bhp/ton |
| 0-60mph | 6.2sec (claimed) |
| Top speed | 151mph (limited) |
We wanted to properly experience the E28 M5 for ourselves in a modern context. Underneath is our full magazine feature on BMW's original supersaloon written by Henry Catchpole
evo icon: E28 BMW M5
There is a dark, slightly 
musty-smelling room downstairs in the evo offices. We call it the library. As you would expect, there is a goodly selection of enticing volumes on subjects ranging from Abarth to Zanardi and with intriguing titles like Tiff Gear. There is also a selection of old camera equipment, some wellingtons, at least two tyres, three parcel shelves of uncertain origin, a bucket and a grey telephone that is connected but never rings.
But the reason I usually end up whiling away hours in this paper-lined cave of a room is not the books, but the back catalogue of magazines. Issue upon issue of title after title means you can get lost amongst millions of words, photos and adverts from yesteryear. If you're looking for original reviews of something a bit old then you can find yourself becoming gradually immersed in an entirely different era, marvelling at skinny tyre sizes and Nigel Mansell's moustache. You finally emerge hours later, blinking into the daylight and feeling like you've just stepped out of a time machine.
> Click here for our review of the F10 BMW M5
I went through this whole process a couple of days ago, and after finding and digesting the contemporary reviews of the BMW E28 M5, I was left slightly bemused. As well as a nagging need to rewind a cassette with a pencil, I came away with the overwhelming impression that, back in the mid-1980s, the M5 wasn't actually heralded as the cult hero I imagined it had been. A lot of the things that I'm about to sing the praises of over these next few pages were obviously praised at the time, but there wasn't quite the eulogising fanfare that I'd expected would greet the first model in what is now a revered dynasty.
It only got two pages in Car, and although Autocar managed four, a Daihatsu Domino got seven pages in the same issue. Everyone liked and admired the M5, but just didn't see it as a watershed in automotive history. The problem, it seems, was the price. Although the first M5 had a faintly ludicrous 282bhp at a time when a Ferrari 328 could only muster 270, 
the BMW also cost £31,295 at a time when the Ferrari could be yours for £34,750…
Then there was the hitch that you were paying a lot of money for a car that looked no more threatening than a lightly boiled 520i. Obviously, when I walk into 4 Star Classics' showroom and see this Zinnobar Red M5, owned by Steve Wright, I instantly think that it looks fantastically understated. That angular, undercut snout, the UK-spec 16in cross-spoke alloys, the distinctive, boxy glasshouse – it's a simmering wolf in sheep's clothing. Indeed, plenty of '80s road testers admired the ultimate Q-car look too, but if you were a schoolboy in 1986, I imagine the show-off, £19,985 M535i with its aero kit (a very rarely specced option on the M5) was the more exciting-looking machine. In some ways it's not really surprising that the M5 wasn't a cover star, but with the benefit of hindsight it seems crazy.
I've wanted to properly drive an E28 ever since I had a brief go in one during our 'Greatest-ever M-car' test in 2007 (evo 110). I can remember a wet roundabout, but that's about it. Just getting into an E28 M5 today is a special experience for many reasons. As I'm a child of the '80s, there's a lot about the interior that dredges up long-forgotten memories. The shiny leather and brittle plastics, the old-fashioned spring to the seats and the smell all inspire nostalgia. You sit surprisingly high and upright, and the B-pillar seems very close when you reach for the seat belt. The electric seat buttons next to the bristly handbrake gaiter are a work of art, though.
Just like the outside, there are very few indications that you're getting comfortable inside a car hand-built by BMW's motorsport department. A flash of tricolour on the bottom spoke of the steering wheel here, a dash of stripes set into the seats there, all topped off by an 'M' at the bottom of the rev counter where lesser models had an mpg gauge. The basic architecture of the dash feels so very driver-focused, however, that it might have been designed specifically for an M-car, with the centre console angled lovingly towards the driver and positively shunning the passenger.
Turn the simple key in the column and the starter motor spins just long enough to make you wonder if it's going to catch at all. A bit of theatre ought to be expected, though. You are starting a supercar engine, after all. This 24-valve, 3.5-litre 'M88' motor, originally designed for the M1, is an absolute peach. Here it has a wet sump as well as different pistons and conrods, while its Bosch Motronic fuel injection was state-of-the-art at the time. Six butterfly throttles mean that every touch of the floor-hinged accelerator pedal elicits an instant reaction, giving you a fantastic feeling of connection to the motorsport powertrain. There was also a catalysed version of this engine, designated S38 and producing a slightly lowlier 256bhp, but you can tell at a glance which engine is under the bonnet: the full-fat motor just has a BMW roundel and 'M Power' written on the valve cover while the S38 carries the legend 'BMW M Power'.
4 Star Classics is based down in Surrey, almost on the doorstep of where I grew up, so this is a proper trip down memory lane (albeit a rather rainy and foggy one). The shift of the five-speed Getrag 'box is phenomenally long and there's more than a little slack in the gate if you give the mushroom-topped lever a waggle. Yet somehow it still feels precise, with the stick being sucked into each ratio in a curiously recognisable BMW fashion. It means you have to take time over each shift, thinking a little further down the road and plotting your changes, but it's sufficiently tactile to make it enjoyable rather than frustrating.
Today the acceleration feels brisk rather than blistering, but an in-period recorded 0-62mph time of 6.0sec (against a claimed of 6.2) is nothing to be sniffed at, and a 0-100mph time of just over 15sec is genuinely quite stunning. This car has done 173,000 miles but still revs amazingly sweetly past 6000rpm and, as you'd expect, pulls hardest towards the top end. The soundtrack morphs from a deep, cultured background burble near idle, picking up a higher whine as the revs rise until you get that distinctive rasping straight-six timbre from the exhaust just before you need to change gear.
But to be honest, the M5 is perfectly happy cruising in fifth and relying on the flexibility of its straight-six to make quick but very seemly progress. It's so civilised that you almost fail to realise how fast you're covering ground; it just stealthily eats up the miles and would be a wonderfully relaxed way to cross a country. As we sweep gracefully along a drenched section of dual carriageway, I can't help but switch the radio on. Not to listen to anything: just so that I can watch in the door mirror as the telescopic silver wand of an aerial rises majestically out of the rear wing.
We're heading to a section of road in the Surrey Hills that I know well, a section that's not quite as narrow as most and with a decent flow to the way it picks a line between the beeches and oaks. Before we even get there, I know it's going to be fun. Coming off an empty, sopping-wet roundabout, I can't help but find out what happens with a bit more commitment. The answer is that the nose reacts willingly and the rear steps out under the most modest amount of provocation. Then the whole car stabilises calmly with the LSD locked, so that you can simply hold the slide all the way off the roundabout, enjoying the moment until you want to ease the throttle a fraction and wind off the lock. It's all communicated so transparently that it just makes you want to do it again and again. Brilliant.
Unlike the E30 M3, which has a secure rear-end and drives almost like a well set-up front-wheel-drive car, the E28 M5 is rear-wheel drive and proud of it. Although the M5 does seem like a long car, the length feels like it's all behind you towards the boot (where, incidentally, BMW repositioned the battery) because the front wheels are so easy to place into a corner. The perfectly weighted power steering is especially good once you're just off the straight-ahead, loading up through the thin, three-spoke steering wheel so that you feel instantly secure in the line that you've picked. Then it's just a case of working with the delightfully accurate throttle to neatly adjust your line. It never feels like a small car, but you don't have to cajole it; you just thread it 
quickly down a narrow road without being hampered by its size. Taut and positive is how I'd describe its handling, which if I'm honest, comes as something of a surprise.
The M5's dampers were made by Bilstein until early in 1986 when they were ditched for Boge items, with the size of the front and rear anti-roll bars simultaneously increased. This 1987 car I'm driving certainly rides with aplomb, doing something that rally cars strive for by soaking up the big bumps with a decent amount of supple travel, yet never wallowing and always maintaining a firmer ride over the surface's smaller imperfections. It's a very clever trick to play and means that you always feel intimately connected to the road without any fear of being bucked off it.
The brakes, as you might expect, are perhaps the only weak point. Although they don't feel as bad as those of some cars of this age, they're not quite in proportion to the strength of the engine and I wouldn't fancy leaning the car's 1431kg kerb weight on them too hard too often. It would be easy to get carried away and do just that, though, because the M5 is simply so engaging and fun to drive. Sometimes older cars are lovely to drive for the contrasting experience, but ultimately only serve as a timely reminder of how far we've come since. But with the E28, I find that as the hours tick by I simply want to make a beeline for Wales or Scotland (a journey that would no doubt be effortless) and then play with it on my favourite stretches of road. Suddenly a day doesn't seem nearly long enough…
Today, a Ferrari 328 will set you back twice as much as an M5, yet there were only 187 right-hand-drive European-spec M5s ever built, so this is a truly rare beast. It might not have the racing heritage of the E30 M3 (although it's well worth looking up footage of Tony Viana racing a modified E28 at Kyalami in South Africa), but it was still hand-built by BMW Motorsport in Garching and has an M1 motor in it, which is pretty cool. What's more, it really kicked off the supersaloon power war that is still raging today between M5s, Mercedes AMG E-classes and Audi RS6s. So although magazines might not have completely grasped the 
brilliance of the formula at the time, the significance of this car has grown and grown with age.
It's an iconic slice of history. And a slice that just happens to be a huge amount of fun to drive, too.
Many thanks to Steve Wright for letting us use his M5. Against his better judgement, it's currently for sale at 4 Star Classics (along with a lot of other rather enticing things). Visit 4starclassics.com or call 01483 274347.
Henry Catchpole