Saab 9-3
There's an interesting Saab on the way, but the 9-3 V6 Aero isn't it
Back in the mid-'80s a friend had a Saab 900 Turbo. He stuck it through a hedge one night at about 80mph; he blamed a fox that had apparently run out in front of him. But he walked away from it in an era when airbags were for Americans only, proving Saab's reputation for safety and robustness. But back then Saabs were also seen as driver's cars; they were seriously lusted after. It wasn't that long since Saab had stopped rallying; they were still cool cars.
It's 27 years since Saab officially competed in a rally and it's a long time since a Saab could be seen as a real drivers' car. Now the Swedish company is hoping to put a bit of spirit back into the badge with its revised 9-3, available as saloon, sport wagon and cabrio. The 9-3's new face has been inspired by Saab's Aero X concept car, introduced at the 2006 Geneva show. The Aero version we tested features a more prominent lower grille, while all models get new headlamps, featuring an additional, thin, lighting strip above the main units.
Sadly nothing of the Aero X's futuristic interior is carried into the 9-3. Admittedly Saab freshened- up the cabin last year and has now introduced a Bose sound system and new roof lining. The overall design of the cabin still looks OK, but the quality of the plastics and the fit and finish is not good. Volkswagen and now even Ford build better interiors than this, never mind BMW and Audi.
There are some good bits though. The seats remain as comfortable as ever; this is definitely a car you can settle into happily for a long day's driving. And the straight bits of the journey are no problem, for Saab offers a decent range of engines, all turbocharged. There's a four-cylinder 2-litre turbo that produces 172bhp on ordinary unleaded, but if you choose the new biofuel version – not a problem in Sweden where the stuff is sold almost everywhere – the same engine produces 197bhp and hits 60mph in 7.5sec as opposed to 8.0.
Partnership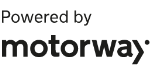 Need to sell your car?
Find your best offer from over 5,000+ dealers. It's that easy.
It pulls well enough from low revs but it's not the most civilised of units. Saab's 2.8 V6 turbo is much more fun, offering 251bhp, a refined roar and 60mph in 6.5sec. It's best enjoyed with the smooth-changing six-speed autobox, for the notchy six-speed manual takes the flow out of the driving experience. The 9-3's brake pedal is well enough weighted though.
Wafting along through the summer Swedish countryside at the launch, you find yourself almost falling for the comfortable 9-3. There is character to it and it does sort of make sense in these conditions. It's when you try to tackle a few corners with some gusto that the reality and the rot set in.
The new 9-3 is still based on the old platform and sadly in a series of tight corners it doesn't take long to find the outer limits of its dynamic ability. The point at which you tire of the body sway and the nose-heavy attitude and resign yourself to a more relaxed pace still comes a lot earlier than it does in an Audi A4. When the Saab is saying 'Game Over', a BMW 3-series would just be inviting you up to the next level, with a few more left after that.
The 9-3 is still no drivers' car. But there might just be a glimmer of hope. Saab let us have a brief drive in a pre-production 276bhp V6 turbo, with the power going through all four wheels, not just the front. The four-wheel-drive setup, which Saab is calling XWD, uses the latest Haldex system. We tried it on gravel and a skidpan as well as on tarmac and it's very good. With the sharper responses and superior roadholding it offers, it might just give Saab fans something to smile about when it arrives next spring. Might even make it easier to avoid foxes, too.
Specifications
| | |
| --- | --- |
| Engine | V6, 2792cc, turbo |
| Max power | 251bhp @ 5500rpm |
| Max torque | 258lb ft @ 2000-4500rpm |
| 0-60 | 6.5sec (claimed) |
| Top speed | 155mph (claimed) |
| On sale | September |