Smart Forfour Brabus review - Smart builds a better Twingo GT
Betters the similar Renault Twingo GT for fun; shame about the price
Smart worked closely with Renault to develop the latest Smart Forfour, but proportions aside you'd struggle to tell from its exterior styling alone - in its details, this is every inch a product from Daimler's quirky city car brand.
And like the smaller Fortwo, it didn't take long for a Brabus version to arrive. Here the running gear is shared with the Renault Sport-tweaked Twingo GT (gearbox aside), a car we found quite disappointing on initial acquaintance. Can Smart's slightly different approach yield improvements?
Engine, gearbox and 0-60mph time
The Brabus Forfour's engine is an 898cc turbocharged three-cylinder, mounted under the boot floor at the rear and driving the rear wheels, just as it does in the Twingo GT. It develops 107bhp at 5750rpm, and 125lb ft of torque at 2000rpm.
Where it differs is its transmission. Renault offers a five-speed manual gearbox alone, while Smart has gone down the automatic route with a six-speed dual-clutch, whose ratios are 40 per cent shorter than those of the standard Forfour.
> Renault Twingo GT review - Has Renault Sport made a city car for keen drivers?
107bhp in a lightweight car should make for sprightly performance, and the Forfour delivers sprightly and no more. 62mph comes up in 10.5 seconds, and top speed is limited to 112mph. The latter is 9mph more than the short-wheelbase Fortwo is allowed to stray to, but the former is a second slower - at 1095kg, the Forfour Brabus is 100kg heavier than the already portly Fortwo Brabus and incredibly, 5kg heavier than the bigger-engined, Mitsubishi-based Forfour Brabus launched back in 2004...
Technical highlights
The Brabus Forfour's mechanical makeup is much like that of the Fortwo: Macpherson struts and an anti-roll bar up front, a De Dion rear axle at the rear, and an electronic stability program tying everything together and making sure this tall, narrow car doesn't turn turtle. Front and rear tyres are staggered too, with 185-section rubber up front and 205s astern.
Partnership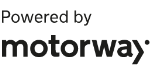 Need to sell your car?
Find your best offer from over 5,000+ dealers. It's that easy.
With a 2494mm wheelbase, the Forfour squeezes an extra 621mm between its axles than the Fortwo, but its track is largely the same: 1445mm at the front (actually 4mm narrower than that of the Fortwo) and 1414mm at the rear.
What's it like to drive?
Despite its similarities to the Twingo GT, Smart's equivalent is the more entertaining car. Some of that stems from the transmission, which while not being a shining example of its type, simply seems better-matched to the turbocharged three than the slightly clunky manual in the Renault. In the Sport gearbox mode the car seems adept at picking the right gear, and in manual, responses are fairly snappy. It goes without saying that the DCT makes plenty of sense in a car designed primarily for around-town driving, too.
The engine is somewhat characterless, though. Just like the Renault, there's little to encourage you to really rev the engine to its upper reaches, and as the on-paper figures suggest, this is a nippy car rather than a fast one.
Renault Sport led development of both cars, which is strange since the Smart is more enthusiastic in the corners than its French cousin. Levels of grip are similar, and the Forfour doesn't turn in quite as gamely as the shorter Fortwo, but the Forfour feels less nose-led than the Twingo and more fun as a result.
It helps that the stability control doesn't seem nearly as restrictive as it does in the Renault. This is a car that wears its rear-engined heart on its sleeve; throw a quick quarter-turn of lock at the car and the rear immediately slips a few degrees, just as it does in the smaller Fortwo but with a little more progression. It's not enough to require much corrective lock, mostly because the ESP steps in before things get out of hand, but it's more than enough to remind you where the engine is located and gives the Brabus some dynamic character, something the Twingo oddly lacks.
Unfortunately, the steering is mute, and over that first quarter-turn there's little self-centring, which makes it difficult to judge grip levels as you turn in. On the plus side, the Forfour is a narrow car - 1875mm from mirror to mirror - and you sit relatively high, so you can place the car accurately and always have plenty of space to work with on the road.
> Smart Fortwo Brabus review - Small car, big fun, huge price
It also has a higher quality ambience than the Renault, but does share many of its foibles. It can feel rather fidgety in strong winds, rear seat space is poor, the boot a bit pokey, and even at its cheapest (see below) it's hard to justify on any value for money terms. But like its diminutive two-seat equivalent, the Forfour is surprisingly good fun, and a welcome addition to a segment where few seem interested in offering cars for driving enthusiasts.
Price and rivals
We criticised the Fortwo Brabus for its ludicrously high pricing, and the same criticisms apply here. A basic Brabus is £16,940, the Xclusive version tested begins at £19,985, and with graphite grey metallic paint, our test car broke through the £20k barrier.
£20k will get any number of proper hot hatchbacks that would walk all over the Forfour in most areas, and as a four-seater the Forfour doesn't even have the novelty park-absolutely-anywhere appeal of the Fortwo as compensation - it's uncomfortably close to being a "proper car" where people might start demanding proper-car things like value and space.
Most notably, it's also a large chunk more than the £13,755 Renault asks for a Twingo GT. Even considering the Smart's higher-quality cabin fittings, DCT 'box and more entertaining handling, three-plus grand is a big ask from Smart for an otherwise identical car.