Smart Roadster Coupe
Having retired from my City job and moved out of London (you win, Ken), I find my faithful Smart Roadster Coupe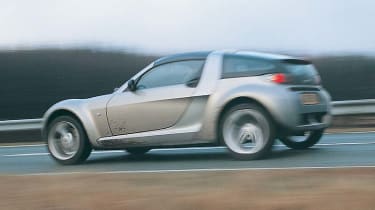 Having retired from my City job and moved out of London (you win, Ken), I find my faithful Smart Roadster Coupe suddenly surplus to requirements.I bought the car in October 2003 as a modern day replacement for my Suzuki Cappuccino, and chose it for the frugal fuel consumption from its 698cc turbocharged triple, entertaining handling from its mid-engined chassis, easy urban commuting thanks to its automated clutch, and its pleasingly original and sporty design that neatly incorporated an electrically retractable soft top.
The options I selected were the Sport Pack that bundled the leather steering wheel (complete with paddle shift) with the 16in Spikeline alloys, the Leather Pack which combined part-leather for the sports seats with electric heating elements and the electric roof, which all greatly contributed to my enjoyment of the Roadster, although it was annoying to discover that, shortly after, Smart made the electric roof standard equipment hence wasting several hundred pounds of my money.
To further alleviate the stress of driving in Central London, I took the mini-sportster to Prestige Audio in Rickmansworth to replace the puny Smart CD-radio with an Alpine-based set-up complete with Xine aluminium component speakers, Genesis five-channel amp and a custom Focal sub-box.
A quick visit to ES Motorsport in Stoke Poges to have the ECU remapped (see tuned Smart Roadster feature, evo 078) and the Roadster Coupe gained enough performance to allow it to be at least as quick as needed for London's rat race. Although it was never my first choice for long cross-country journeys, the plucky Coupe did excellent service as my race support vehicle for a few rounds of my Caterham season in 2004, much to the amusement of some of my fellow racers.
The rear storage under that glass hatch, combined with the front boot, meant a surprisingly practical package with plenty of room for a long weekend away or the weekly shop. I really like the Roadster's distinctive and comfortable interior and despite not using the most expensive-looking plastics, it's exceptionally well put together with nary a rattle or squeak after more than 7000 miles.
Partnership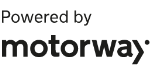 Need to sell your car?
Find your best offer from over 5,000+ dealers. It's that easy.
I occasionally tuned into a couple of the Smart forums and was surprised to see that a large number of soft-top Roadsters and Coupes were apparently seriously leaky; mine never let in a drop, even under a pressure wash.
Substantial 205/45 R16 Bridgestones gave more than adequate grip in the wet and dry, but as the annoying Mercedes-based ESP program refuses to switch all the way off, opportunities for sideways fun were greatly restricted. Yet the inherent balance of the Smart's mid-engined chassis was always good for a grin.
Like Mr Porter, who runs the Brabus version, I soon got used to the quirks of the Smart gearbox. Through sheer laziness I'd invariably start out in auto mode then switch to manual once I got annoyed with the ECU's gearchanging indecisiveness. Even before the remap, Smart recommended 97 octane or above for its baby sports car; even with fairly restrained driving I couldn't eke out more than 250 miles from the 7.7- gallon tank, averaging about 34mpg. Whilst amazing for a Yu-mobile, that's still a good 10mpg off Smart's own claims for the Urban cycle.
At 6000 miles, I took the car to Smart Brentford for its first service and was charged £136. That's quite a lot for an oil change and a checkover, but at least it was ready on time and cleaned.
And now, with my switch to a provincial lifestyle, the time for an urban vehicle has passed and I've bought a more suitable replacement with, spookily, exactly three times the Digi-Tec's 107bhp... Oh and if any of you are interested in owning a piece of evo history, e-mail me at: david.yu@tiscali.co.uk
Running Costs
| | |
| --- | --- |
| Date acquired | October 2003 |
| Total mileage | 7103 |
| Duration of test | 17 months |
| Average MPG | 34.3mpg |
| Servicing costs | £136 |
| Extra costs | metallic paint (£250), Leather Pack (£525), Sports Pack (£675) |
| Price new | £16,570 |
| Trade in value | £11,995 |
| Depreciation | £4575 |