Toyota Corolla 2023 review
The Corolla continues to offer honest, no-frills motoring – just don't expect much in the way of fun
​The Toyota Corolla might be the least pretentious car on sale. There's nothing particularly daring or exciting about it – it's simply designed to deliver plain, efficient and dependable motoring, which is precisely what many customers want. Very many, actually, because Toyota has shifted more than 50 million Corollas since 1966. 
Fast forward to 2023, and the 12th-generation Corolla has undergone a facelift that brings new interior tech and streamlines the engine lineup with updated hybrid options. The styling has been freshened up too, apparently, but to these eyes the Corolla looks pretty much the same as before. That's no bad thing, because for what it lacks in suave Mazda 3-style design touches, the Corolla makes up for with its neat detailing and appealing proportions.
The changes inside are more meaningful, and Toyota has finally ditched the Corolla's ancient infotainment system in favour of a larger 10.5-inch touchscreen running new software. The integration could be neater (the screen juts out a little awkwardly from the dashboard), but Toyota has mercifully kept the HVAC controls on a separate bank of knobs and buttons below, and the touch interface is crisp and easy to get along with. The new 12.3-inch instrument pack isn't widely configurable, but it's a huge step up from the old part-digital setup. 
The rest of the cabin is the standard Toyota affair – there's an inescapable 'wholesale' feel about the design and some of the material choices, and while the Corolla feels well constructed, the more style-conscious Mazda 3 and Honda Civic have tangible extra flair. In fairness, it's not a million miles away, but the Toyota feels built to last rather than impress. The rear seats are a fair bit tighter than the aforementioned Honda, too. 
Pure-combustion engines have been dropped from the range in 2023, leaving two powertrain options; a 1.8-litre four cylinder petrol or a larger 2-litre unit, each supported by Toyota's revised fifth-gen hybrid system to generate 138bhp and 193bhp respectively. Priced from £30,225, the entry-level car seems like shockingly good value against the Honda Civic, which is also hybrid-only and costs £36,495. Granted, the 2-litre is a closer match for the 181bhp Honda and costs an additional £1745, but there's still an enormous gulf between the two. 
Both models offer significant performance improvements over their pre-facelift equivalents, but it's hard to imagine the 1.8-litre version feeling more strained than it already does. It sets off quietly under electric power, but even under light acceleration there's a wearing, coarse note as the CVT sets the engine to optimum revs and just…stays there. You can make quieter progress if you consciously drive around this, but we found ourselves wondering – and hoping – that the 2-litre would be more effortless after just a few miles in the base car. 
Partnership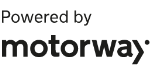 Need to sell your car?
Find your best offer from over 5,000+ dealers. It's that easy.
Thankfully, it is. The bigger engine doesn't need to work as hard; there's a chunk more torque and it doesn't stray into that tedious, droning state as often as the 1.8. From low to medium speeds the electric motor boosts its delivery quite nicely, but that characteristic CVT disconnect between your right foot and the engine's response kills any sense of engagement. 
The trade-off is that during normal driving, the system is cleverly working away in the background to gather and allocate energy for optimum efficiency, which pays dividends at the pump. On a mixed route of town driving and b-roads, we returned a very respectable 53mpg in the 2-litre model without even trying. 
There's very little sense of fun about the way the Corolla goes about its business, but that'll be just fine for most people. By and large, this is a very easy car to operate and drive – the steering is light and relatively accurate, visibility is good and it's generally absorbent and composed at constant motorway speeds. Resonances do filter through to the cabin over rough tarmac, but there's an undemanding and easy-going nature to the Corolla that we can appreciate. 
Predictably, this doesn't translate to heaps of involvement when you point it at a challenging road. Pockmarked surfaces can overwork the suspension and you won't find the same glimmers of dynamic class that you might in the (admittedly more expensive) Honda Civic, nor the sharpness of a Ford Focus, but the Corolla corners with stable, reassuring grip. It's surprisingly neutral too, with even a hint of adjustability when you up the commitment, but there's little incentive to go searching for it. That's just not the car's style. 
True to tradition, the Corolla is a resolutely sensible hatchback, and it works best when you drive with a similar disposition. With its blend of affordability, fuel economy and ease of use, it certainly has its place among more dynamic, extroverted rivals. That said, we'd love to find out what it's like when fully uncorked in GR Corolla form; given there are no plans to sell the hot hatch version in Europe, that'll require a trip overseas.