Revolution A‑One 500SC 2023 review
The innovative British track/race car just got faster, thanks to supercharging (and it wasn't exactly slow before). evo samples it in its natural habitat – a race, with an old friend as teammate
Power-to-weight ratios get a fair bit of airtime in evo reviews. They often say more about how a car feels to drive than bald bhp and kilogram counts on their own. A quick skim of The Knowledge for benchmarks lists the current Porsche 911 Turbo S at 397bhp/ton, the Ferrari F8 Tributo at 503bhp/ton and the McLaren 720S at 508bhp/ton.
This car has 608bhp/ton. That is a big number, which suggests an equally momentous driving experience. But the way the Revolution A‑One 500SC accelerates, stops and turns is more intense than even that figure suggests.
Accelerating out of Silverstone's pitlane, it feels ferociously accelerative – of course it does. With a 500bhp engine hauling just 835kg, Revolution reckons on a 100-200kph (62-124mph) time of 5.7sec. Yep, sounds about right. But the wide, open environs of the full-length Grand Prix circuit sap the feeling of straight-line speed even from a car as rapid as this one. What's really remarkable is the cornering speeds of which the downforce-laden A‑One is capable.
> Revolution A-One review – £166,800 track day special driven
It operates in a different sphere from all but the most hyper of hypercars partly because it's not road-legal: built by Peterborough-based Revolution Race Car Co and engineered by Phil Abbott (who co-founded Radical Sportscars) and son James, its an innovative, carbon-monocoque, aero-driven sports car designed for both trackdays and racing in prototype series around the world. Performance is close to that of LMP3 cars, yet it's intended to be accessible to drive for beginner, intermediate and experienced drivers alike. 
The A‑One last appeared in evo three years ago, in issue 276, when Adam Towler rollercoastered one of the first production cars around the undulating Portimão circuit. Since then, development has continued apace and the range has recently split into two models: the A‑One 427 (named after its peak power output in bhp), as driven by Adam in its earlier form, and this, the new A‑One 500SC. The hike in power and SC suffix are because it's now supercharged – partly due to demand from customers in the US, where tracks are big and power figures likewise. Not that the A‑One felt slow, exactly, before…
Under the arresting bodywork (shaped with an aesthetic eye as well as aero data) is a Ford-sourced V6 engine, originally intended for production vehicles in the US. Until now, the Revolution has been powered by Ford's older 3.7-litre unit; that's now reaching the end of production and the car tested here is the first to be fitted with a newer 3.5-litre version. It starts life, straight out of the box, with around 280bhp. By the time it's slotted amidships in the A‑One it has undergone a thorough transformation, and the Rotrex/Revolution supercharger apparatus is only one ingredient. So the block gets an inverse haircut, losing three to four inches off the bottom and gaining a dry sump. The new flywheel is a fraction of the size of the original, and the engine's base is lower than the driver's backside.
Partnership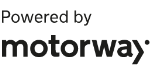 Need to sell your car?
Find your best offer from over 5,000+ dealers. It's that easy.
Which, in a lay-down driving position, feels very low indeed. Your view ahead is expansive and unobstructed by the 'double halo' safety structure, considered a first by Revolution and exceeding FIA safety standards. Your hands meet a carbonfibre steering wheel embedded with a digital display and studded with switches, including twist dials for traction control level, throttle map and power steering weight – weightier for feel, lighter to stave off fatigue. Even in its lighter settings, the wheel gets very heavy in Silverstone's fastest curves, with so much downforce flowing over the car (670kg at 110mph, rising to 808kg at 130mph).
Yet the A‑One is anything but an on-rails, turn-the-wheel-and-hang-on experience. You're really driving the car, making the difference, and your wits need to be fully engaged. It moves around a great deal, particularly as the tyres begin to get hot under an uncharacteristically baking Northamptonshire sun. In the really fast stuff – Copse, Stowe, the ultra-quick Becketts before Hangar Straight – you often find your hands holding the car in an opposite-lock slide, despite carrying enormous speed. Yet it's not difficult to do so, and even if its very grown-up performance makes it a more difficult car to trust at first than, say, a GT car, it is very much on your side once you've made the psychological leap.
It's on the exit of slower corners that you need to be prepared: although there is traction control, it's very much a racing system to gain lap time, not a road car's safety net. As I find out on a damp circuit after an earlier cloudburst, you can still spin it if you're greedy with your right foot. Oops.
Not least because the supercharger makes so much torque available from such low revs. The lack of lag makes it feel almost like a big naturally aspirated motor, except with buckets of torque it's very easy to run into the red line if you're not careful. You need to keep half an eye on the shift lights on the steering wheel and the rest of your widening pupils on the next, rapidly approaching braking point. Happily the A‑One's anchors are mighty: you're well into top (sixth) gear at several points on the circuit, yet you can leave braking later than you'd ever dare in a supercar. 
The brawny V6's note is gruff, and the supercharger whine is hard to discern through a full-face helmet and earplugs. Gearchanges (via a specially designed 'box by WRC specialists 3MO) are ultra-rapid, and smooth. Bugs are splatting into my visor with more of a thump than the next gear slotting home. In this car, the 'box is paired with an innovative new centrifugal clutch system – no need to touch the clutch pedal (or stall it embarrassingly in the paddock, as with many unforgiving race car clutches). Just pull away like you're in an auto. It's a system that feels odd at first, then entirely natural. 
An ordinary track test might end here, but the most appropriate way to assess a racing car is to do it in its natural environment: a race. So that's what we're about to do.
All the impressions you've read thus far were on a Friday test day. Fast-forward to the next morning and we're about to race the 500SC for real – with evo old boy Roger Green as a teammate. Roger normally races with none other than Sir Chris Hoy as his teammate in the Sports Prototype Cup, in a different Revolution 500SC. Surreally, for the Silverstone round, I'm driving in place of Hoy in a Team evo Past and Present pairing. Big shoes (and calf muscle measurements) to fill.
The multi-class Sports Prototype Cup's opening and later rounds this season are overseas, at Barcelona, Spa and Portimão, but for its two rounds on UK soil at Silverstone and Donington Park it joins forces with the Zeo Prototype series, creating a 23-car field with prototypes of all shapes, sizes and speeds (though none of them are slow): Pragas, Radicals, even a modified Porsche 935 (not a misprint) and many more besides make up the field. Rather than the longer-format overseas races with driver changes, there are two half-hour races: I'll be in the first race, Roger the second.
We've only a short qualifying session, and having altruistically given the lion's share of testing time to me the day before to get familiar with the car, Roger climbs in having done barely a lap of Silverstone since 2015. Be in no doubt he's still got it, as he's on the pace straight away. The couple of qualifying laps I've completed are mired in traffic but Roger's times line me up on the sixth row of the grid for Race 1.
It's a surreal feeling, rounding the final corner to take the rolling start, a Praga R1 and a knee-high Juno ahead of me beyond the halo-framed cockpit, and that Porsche 935 alongside, spitting flames on the overrun. Keep the revs in a second-gear sweet spot, train eyes on the lights gantry ahead, and – they're out, we're racing. 
The 500SC is a missile: I'm fast-forwarded up to the back of the Juno in front and brake as lightly as I dare into the first corner to stay on its rear wing. That puts me ahead of the rapid Praga – a kind of single-seater/prototype-sportscar hybrid – and the pull of the torque-rich V6 is so strong that I'm able to drag past the Juno too on corner exit. Nigel Redwood in another 500SC ahead is cautious into Maggotts/Becketts and so I take a deep breath and nip past him, leaving me behind the similar car of Richard Morris, who's running in sixth overall.
Two laps later, I try a deeper line into Luffield, which leaves a Praga-sized gap for R1 driver Will Stowell to pounce, and Graham Charman in the Juno to go with him. I can't stay with them, and settle into a comfortable space on my own. Well, not that comfortable. My fitness isn't just short of Olympian level, I'm realising that it's short full stop, and as fatigue builds I can't sustain the mental or physical energy to lap at Revolution-level pace. My lap times, competitive in the opening stages of the race, begin to slip and I make a few small errors – a missed braking point here, a caught slide there. Before I know it, Nigel Redwood's 500SC is looming in my mirrors. He braves it out around the outside of the fast Farm Curve to pass me on the brakes into the next corner, and then stretches a gap ahead. I cross the line 4th in the Revolution class and 9th overall, relieved to hand the car over to Roger for the next race in the condition I found it in. But not relieved the race is over. I've loved every minute of it. 
This is definitely a car that requires you to bring your A-game, and total concentration. Its transfer from understeer to oversteer is rapid, and while it is forgiving and approachable by the standards of a pro-level race car, it still doesn't suffer fools. Compared with the slightly lighter A‑One 427 (although there's only 15kg difference between that and the 500SC) it's perhaps a touch less nimble. But the sheer performance – and the way it involves you, the driver, in getting the best from it – is mesmerising.
Roger must start his race out of position in 18th but climbs to 9th overall in the space of one lap and on to 8th before being delayed later in the race. Meanwhile historic racer Jonathan Mitchell, racing a Revolution for the first time, takes the overall win in Race 2 after a thrilling A‑One versus Praga R1 battle, showing both the 500SC's pace and its accessibility to allow a new driver to get the best from it.
With the right driver, the 500SC can lap a second quicker than megabucks GT3 racing machinery, but with a price of £165,000 plus VAT (the un-supercharged 427 model is £151,000 plus VAT) it's much more affordable. That's certainly not small money, admittedly, but the level of performance – and the level of engagement the car offers – is greater even than its eye-watering power-to-weight ratio.
That ratio is set to grow mightier still, too: new production methods will drop the weight below 800kg, and Revolution says the new 3.5-litre engine is already able to generate 'easily 550bhp' – and will, once the company is happy the transmission can handle the extra load.
For days after the race I can't stop thinking about how the 500SC felt to drive; thinking about how to get closer to its limits, and how it would feel to drive it again. Which encapsulates the Thrill of Driving through and through.
Revolution A‑One 500SC specs
| | |
| --- | --- |
| Engine | V6, 3498cc, supercharged |
| Power | 500bhp @ 7700rpm |
| Torque | 350lb ft @ 5000-7000rpm |
| Weight | 835kg (608bhp/ton) |
| 0-62mph | c2.5sec |
| Top speed | 170mph |
| Basic price | £165,000+VAT |
This story was first feature in evo issue 311.