Hype Motorsport launches sustainable track day experience
Track days can be a costly endeavour in all aspects, but Hype Motorsport might have devised a solution
Tighter restrictions and vast levels of performance make exploiting the modern performance car more difficult than ever. Of course, one solution is simply to book an evo Trackday, but Hype Motorsport is now offering its own unique and sustainable option to put fewer obstacles between the driving enthusiast and a thrilling drive.
Owning a performance car is a key accomplishment for many and can be a rewarding experience in its own right, but for those looking to frequently drive on track, it can be a costly exercise. Hype Motorsport might just have the ultimate alternative though, handling the upfront costs, storage and maintenance associated with a track-tuned car, allowing enthusiasts to simply arrive and drive for a fixed sum.
> Alpine A110 review – lighter in body and soul than a Porsche Cayman
Co-founded by Ben Hyland, founder of motorsport firm want2race (recently acquired by Ginetta), the company aims to provide a fully-fledged, carbon neutral track day experience in some of the finest driver's cars on the market, all without the eye-watering cost and logistical challenges associated with bringing your own.
The current fleet is one evo can certainly get behind, featuring the excellent BMW M2 Competition, Alpine A110S and four-cylinder Porsche 718 Cayman GTS. Unlike the majority of driving experience operators though, Hype Motorsport immediately applied a suite of track-oriented modifications to all three. Though they remain road legal, they've all received suspension upgrades including a Suspension Secrets track geometry setup, with the likes of power and brake upgrades also applied across the fleet. Through feedback from its customers and instructors, they will all continue to receive upgrades with time too, with harnesses next in the pipeline.
For those new to track days or simply looking for an all inclusive thrill, 'Hype Drive' is the most attractive package, with all three cars available to drive on a select track for a day. Each car is also available for hire at any UK or European track day, allowing for a comfortable, stress-free journey to a circuit further afield at your own leisure, with a track-prepped car ready for you upon arrival – the cost of the track day, delivery and insurance are included in the price, with a member of the team on hand to provide assistance with refuelling and any maintenance.
Partnership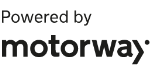 Need to sell your car?
Find your best offer from over 5,000+ dealers. It's that easy.
Hype Motorsport's operations emit 1.6 metric tonnes of CO2 per event, but all of this, plus an additional 25 per cent to account for variance between events, is accounted for with an offset. This figure includes not only the emissions from cars on track, but travel to and from the circuit, energy consumed while at the circuit, the emissions cost of anything purchased by Hype Motorsport and even the modifications added to each of the cars – similar schemes often only cover one aspect of emissions, but impressively, Hype Motorsport covers each and every one. The scheme even covers the emissions for each customer's personal vehicle for an entire year. Yes, the evo Fast Fleet C63 included.
Through a partnership with ClimatePositive, its operations not only emit zero carbon, but also give back to various causes around the globe – the program is currently tackling Brazilian deforestation through the Pacajai REDD project, while improving living standards for those in need through investment in health, education and infrastructure.
So at long last, there's finally a driving experience tailored to the true enthusiast, making the thrill of driving more accessible than ever before. Granted, buying a car outright might prove more cost effective for those who attend a track day every other weekend, but for the driver without the spare time and cash to pile into a track car, Hype Motorsport is an exciting new option. Find out more here.