TVR breaks its silence – Griffith now scheduled for 2023
Nearly a decade after taking control of TVR and five years since the new Griffith made its debut, Les Edgar and his senior team bring evo up to date with the firm's progress
'If we hadn't done what we did, take a brave step and leapfrog a few stages you would normally go through before you produce a road-going thing that you can drive around a track and take up and down the road; had we not done that, we would be in a lot more of a state in terms of timing.' Les Edgar, chairman of TVR since he took over Britain's beefiest sports car brand in 2013, is in a bullish and open mood when we sit down before the end of 2021 along with CEO Jim Berriman and operations director John Chasey to get up to speed on all things TVR.
That decision to build, at huge expense, a driveable, working prototype new Griffith was not only to prove the concept to themselves but also to customers, investors and other stakeholders behind TVR's rebirth. 'We can jump in it and say: "We'll bring the car to you." You can hear it and see it and feel it and drive it. And I think that's made a huge difference in terms of promoting it,' continues Edgar. 
> Aston Martin Valkyrie AMR Pro makes dynamic debut
'Especially if you speak to someone not in the industry. You can't show them a mule car,' adds Berriman, who joined Edgar at TVR after a career at Rover Group that saw him bring the Land Rover Freelander and Mk3 Range Rover to production, followed by a stint at Rolls-Royce as part of the team responsible for the Phantom. 
For many outside TVR this approach has left the firm open to questions regarding its viability. After all, it had a finished car built on Gordon Murray's innovative iStream chassis and a crate engine from Ford ready to go. But crucially it had no factory to build it in and no workforce. Above all, how was it all going to be paid for?
Partnership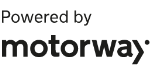 Need to sell your car?
Find your best offer from over 5,000+ dealers. It's that easy.
'It's rarely a case of "They must be doing brilliantly because they're not saying anything",' says Edgar, who comes across as someone who has fast-tracked the automotive industry course on how to resurrect a car brand. 'The key thing is everything takes longer, from deciding how to do the car with Gordon [Murray] to working with shareholders.' A source at GMA has subsequently confirmed to evo that no one from TVR has made contact with them regarding production of the new Griffith.
Life gets more complicated when one of your backers is the Welsh Assembly, which is providing a factory in the Ebbw Vale area of south Wales. All three men express how supportive the Assembly has been, but rules around state aid and funding meant that work on the factory – which started as a refurbishment project but became a full strip-down and rebuild – was delayed, which didn't help Edgar and his team when it came to raising investment. 
'We got into a bit of a chicken-and-egg scenario,' he says. 'We explained that our investment case would be more attractive if work was already underway with the factory, and it took more time to get agreement that work could start ahead of our next round of investment and recruiting staff.' Work started on the factory in July 2020 and investor conversations started to head in the right direction. TVR told evo completion of the factory would see TVR take the keys during quarter one of 2022. 
At the time of writing in June, TVR has yet to announce taking ownership of its factory. In its 2021 year end accounts published in April 2022, it shows that the directors had agreed to repay the Welsh Government its initial £2 million investment, along with all interest incurred from 1 January 2022, by  30 September 2022. On 6 May TVR Manufacturing Limited, a subsidiary of TVR Automotive LTD, applied to Companies House to change its name to TVR Electric Vehicles Ltd. 
'We're currently finalising how many prototypes we need,' says Berriman. 'We need to drive one into a wall, but we'll also need one for airbag and ABS testing, for example, that will need to be sent to a supplier – most likely Bosch – plus hot and cold weather test cars, powertrain, etc.' Like many smaller firms, they aren't in a position to build a prototype for every area of the Griffith's development, so each test mule will be required to carry out multiple roles. Development work will be undertaken by an as-yet-undisclosed third party. 
The tasks that face the team – including operations director Chasey, who like Edgar has a technology background though his predominantly app-based – are not being taken lightly. One of the biggest challenges is to get the build-time for each car down to tens of hours rather than the many hundreds the one-off took – but without compromising quality. 'A car not starting or a door falling off is not acceptable,' says serial TVR owner Edgar. 'This was our starting point. It's why we are using proven components rather than trying to reinvent the wheel by, say, designing and manufacturing our own switchgear. Yes, it will look and feel like a bespoke component, but the switch will be from an OEM supplier, which will have been tested beyond anything we can better.' 
This philosophy is also why the new Griffith will initially be powered by a Ford-supplied 5-litre V8; while the Speed Six engine was designed and built under Peter Wheeler's ownership, to replicate it today would be nigh-on impossible and make the project a non-starter from the get-go. 
Edgar has also forged a partnership with a lithium mining company that will allow TVR to start looking at alternative powertrains in the future. EVs, hydrogen, and hydrogen fuel cell options are all up for discussion – so long as the end result is that the car feels and drives like a TVR, says Edgar. A mid-engined car wouldn't be dismissed either, nor a supercharged Griffith. A core attribute of the iStream model is that it allows for (relatively) cost-effective changes to suit the desired powertrain and configuration, allowing for future product planning, which in turn leads to a sustainable future beyond V8s. 
Naturally, both Brexit and Covid have had an effect on progress, the former focusing minds on the issues around funding the factory with taxpayers' money. Welsh leaders have also witnessed Ford closing its factory at Bridgend and Ineos deciding it wanted to build its reimagined British icon (the Defender-like Grenadier) in Portugal rather than, er, Britain. Factor-in Honda closing its Swindon factory over the border in England, plus the knock-on effect this had in the supply chain, and the delays, questions and debates over supporting a low-volume British sports car brand become a little easier to understand for those of us on the outside.
Edgar, Berriman and Chasey are determined to make TVR more relevant, both today and for the future. They are acutely aware that working to small series homologation rules means they can produce only 1075 examples of a 'type' – coupes and soft-tops are classed as types, so too an EV – and these volumes alone can only be used as a footing to future success and sustainability. But those numbers are also specific to territories such as the EU, so should they replicate their south Wales production template outside the EU the build numbers start from zero once more. So too the opportunities, say the team – a key factor when you consider that the drive to outlaw the sale of petrol-engined cars is predominantly an EU objective. But they are also better prepared than perhaps they were to face a future that has to include alternative energy sources. 'So long as we can produce a car that looks and drives like a TVR should, we will consider it,' says Edgar. 
But this is all for the future – a long way in the future. Before alternative-powered TVRs and overseas production facilities, there a factory in Wales that requires fitting out and staff to be recruited and trained to assemble the cars (set to start in the spring) before production and delivery of the first all-new TVR Griffith for 20 years, firmly scheduled for the fourth quarter of 2023. There is also the issue of customers who have lost faith in the project. Those that have Edger and his team have either managed to keep on board by explaining the company's position, or have confirmed that their deposit will be returned. That will be a decade after Edgar embarked on his dream to reboot TVR, but that dream does at least feel as though it's taken a considerable step towards becoming reality.
This story was updated on June 24, 2022
TVR Griffith specs
Featuring a front-mounted V8 engine and drive to the rear, the Griffith has models such as the Porsche 911, Aston Martin Vantage and Jaguar F-type firmly in its sights. It was also to spearhead the firm's return to motorsport as it targets a class victory in the Le Mans 24 Hours.
On the surface the Griffith looks like a traditional TVR, but beneath is a blend of cutting-edge tech and old-school engineering. The engine will provide the low-tech charm; the Griffith will be powered by an off-the-shelf 5-litre V8 from Ford. The tried and tested unit isn't the most advanced engine, but it's unbustable and should go a long way to shake off TVR's slightly flaky reputation for reliability. 
Better still, tweaks by British engineering specialist Cosworth are claimed to deliver even greater performance. The V8 feeds some side-exit exhausts that pop out from behind the front wheels (a design detail that wouldn't look out of place on the original 1960s Griffith) and the smallest of rear wings keeps the silhouette as clean as possible.
As well as Gordon Murray Automotive's iStream construction process, the high-tech elements of the Griffith will be made up of some fairly sophisticated aerodynamics. For instance, the side-exit exhausts have allowed TVR to create an almost totally flat underside, which means the Griffith is effectively a 'ground effects' car. The only notable external addition is the rear spoiler which has been added to boost traction at high speeds, crucial for when the motorsport version of the Griffith takes to the track.
TVR claims the new Griffith has exceptional torsional rigidity and should tip the scales at under 1250kg. In terms of proportions, the new Griffith measures 4314mm in length, is 1850mm wide and 1239mm high, and putting that into context, Porsche's current 718 Cayman measures 4379mm, 1801mm and 1205mm respectively.
Beneath the David Seesing-designed carbonfibre body, and hung from the iStream chassis with its 50:50 weight distribution, are double wishbones front and rear, with adjustable coilover dampers and concentric springs. The steering is electric power assisted, while the brakes are 370mm ventilated and floating discs with six-piston calipers at the front and 350mm two-piece discs at the rear with four-piston calipers. The 19-inch front wheels are fitted with a 235/35 Avon ZZ5 tyre, the 20-inch rears with a 275/30.
Although power and torque figures are yet to be quoted, TVR's official video created in conjunction with Goodwood states the engine produces 480bhp. The press literature does state that the car will have a power-to-weight ratio of 400bhp per ton, but 480bhp and a kerb weight of 1250kg results in 390bhp per ton, short of the claimed figure. We're told the six-speed manual Tremec gearbox is rated to 700lb ft at up to 7500rpm.
Performance is something else TVR is being coy about, but it claims a maximum speed of over 200mph and a sub four-second 0-60mph time. The car will be offered with a variety of driving modes, too.
If you're a fan of TVRs of old you'll be expecting an unconventional interior, and while the new Griffith isn't on a par with its ancestors for the quirkiness and plain daft design details of old, it's not an Audi inside, either. There's a TFT instrument binnacle, rotary controls for the air conditioning and even a keyless ignition system. The floor-mounted aluminium pedals look suitably proper, too.
A strict two-seater, the Griffith was proposed to be priced from £90,000, with buyers given the choice of a range of colours including specific Launch Edition hues, alongside a full leather interior. Five hundred Griffith Launch Editions are set to be produced, and although all were once accounted for, a 'small number' are now available.