Best track day tyres 2023
We look at the current crop of track day tyres available today, sorted according to budget
Tyres are a gateway through which you can easily and (relatively) cheaply expand your car's performance. The amount of power you can deploy, the lateral load a chassis can withstand, the amount of brake pressure you can apply is all mediated by your tyres – 500bhp, carbon-ceramics and a finely honed suspension set-up can all be undone by shoddy rubber providing a less than ideal connection to the road surface.
A host of parameters have a profound effect on a tyre's ability to deliver high-speed performance: specific tread block patterns, structural stiffness and the rubber compound used to construct it. Tyres conceived with track driving in mind will be specially designed to give the optimum performance in these parameters so you're buying a tyre specifically designed for the job of performing well on track.
Let's expel a quick myth about track tyres, too – they're not totally useless in the wet. It's product dependent. Some track and performance tyres are designed and manufactured with changeable conditions in mind, others are solely intended to excel on bone-dry tarmac.
So, before you lift the bonnet, fit new suspension or make any other modifications besides a service, get some track-biased tyres for your track day car. These tyres needn't be as expensive as you may think, either, and they are certainly likely to be a cheaper upgrade than mechanical modifications you can make to a car.
Below we've selected a range of the best tyres across a range of three price bands to show you what's on offer when it comes to track day tyres.
> evo Trackdays 2023: dates, tickets, booking info
Track tyres from £65 to £85
Nankang Sportnex NS-2R
Prices: from £79. Width: 175-265mm. Diameter: 13-18in
A control tyre for many championships, the NS-2R is available in three different compounds. Road legal, and designed specifically for both wet and dry use, it makes a good all-rounder.
Toyo Proxes R888R
Prices: from £75. Width: 185-315mm. Diameter: 13-20in
Partnership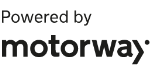 Need to sell your car?
Find your best offer from over 5,000+ dealers. It's that easy.
A thoroughly updated version of the popular R888, it offers better grip, response and feedback. MSA approved, but not suitable in wetter conditions due to aquaplaning risk.
Track tyres from £90 to £125
Nankang AR-1
Prices: from £100. Width: 165-325mm. Diameter: 12-21in
Unlike the NS-2R, the AR-1 is designed for dry use only, offering a considerable jump in track focus as a result – Nankang markets it as a 90 per cent track, ten per cent road tyre.
Yokohama Advan A048R
Prices: from £90. Width: 165-255mm. Diameter: 12-18in
Designed to deliver precise control and predictable grip in dry conditions. Can be used in the damp, but there is an aquaplaning risk in the wet. Three different compounds for different cars and uses.
Kumho ECSTA V70A
Prices: from £105. Width: 175-335mm. Diameter: 13-18in
The control tyre for a number of championships, the V70A comes in three compounds and Kumho says it offers superior wet and dry handling characteristics. MSA approved.
Avon ZZR
Prices: from £122. Width: 185-265mm. Diameter: 13-18in
The ZZR has compound and construction aimed at ultimate dry-weather performance (though it's less effective in the wet than the Avon ZZS). MSA approved.
Track tyres from £125+
Dunlop DZ03G
Prices: from £125. Width: 185-295mm. Diameter: 14-18in
The DZ03G has been a control tyre in many championships, but is also road legal. Two compounds are available; both offer strong performance in the dry but can suffer from aquaplaning in the wet.
Goodyear Eagle F1 SuperSport RS
Prices: from £353. Width: 265-325mm. Diameter: 20-21in
A track-focused road tyre, the Eagle F1 Supersport RS improves grip and high-speed stability over its road-biased Eagle F1 counterpart. With a unique bridged tread design, it features stabilised blocks and a new compound for a significant uplift in dry-weather performance.
Pirelli P Zero Trofeo R
Prices: from £225. Width: 205-355mm. Diameter: 15-21in
Dry-weather track tyre for high-end sports cars, with better wear characteristics than the original Trofeo and an increase in stability and lateral grip. Road legal, but not designed for wet use.
Michelin Pilot Sport Cup 2 Connect
Prices: from £154. Width: 215-345mm. Diameter: 17-21in
Designed for the circuit but homologated for the road, the Cup 2 Connect has reinforced shoulders to slow wear and increased tread depth to delay the onset of aquaplaning. Being the Connect, each tyre also comes fitted with Michelin's trick Track Connect sensors, sending real-time tyre data such as temperature and pressures to the driver. MSA approved.
Federal 595RS-RR
Prices: from £143. Width: 205-275mm. Diameter: 15-19in
Replacing the previous Federal 595RS-R, RS-RR boasts improved dry grip levels, and is suitable for both road and track use, with high levels of adhesion along with wet-weather abilities and resistance to aquaplaning. MSA approved for competition use.
> Best car tyres: evo performance tyre test