Vauxhall Insignia VXR review - Vauxhall's middle-class performance hatch
Vauxhall is aiming squarely at the Audi S4 with its hot 4wd saloon. And it's rather good
The Insignia VXR seems to move well on the road. Not much body movement, little evidence of slippage on the drenched tarmac – it looks unflustered, even though it's clearly being driven with some brio. But not by me. I'm behind in my Lexus IS-F, trying to keep pace with some hotshoe test pilot as he leads me to GM's Pferdsfeld proving ground.
It's an instructive trip – for instance, I now know that the VXR's brake lights flash vigorously when stamped on, that the exhaust is burbly through town but dies away at higher speeds and that, subjective though this is and based only on a rear view, it's a handsome, well proportioned saloon. Or hatchback. Or even estate. In fact, confronted with a line of them at this ex-US air force base, I reckon the Sports Tourer (estate) is the best looking.
Vauxhall, or rather Opel, has brought us here to demonstrate how its latest VXR model handles traffic cones – they've marked out a handling course round the back of some hangars. Chris Rutter has bagged us our own car – a Power Red saloon – and my head is bubbling with information gleaned from the press conference.
What struck me most was just how much effort has clearly been put into this car. It's the first ever four-wheel-drive VXR, has an electronic LSD for the rear axle and perhaps most importantly is equipped with a totally new front suspension design: HiPerStrut. Familiar with Revoknuckle? Good, then I don't have to explain how this works.
Vauxhall has also managed to lower the unsprung weight by 25 per cent (lighter wheels, brakes, even tyres), redone all the engine software, fitted a bigger turbo and reduced exhaust back pressure. In short it's a comprehensive reworking and what we've been hearing on the grapevine has been encouraging, too.
Partnership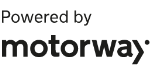 Need to sell your car?
Find your best offer from over 5,000+ dealers. It's that easy.
Unfortunately that doesn't tally with my first impressions. An open airfield is never the best place to get to know a new car, but after a few laps of the dusty handling circuit I'm disappointed. The VXR appears to have little steering feel, the Brembo stoppers start to fade after two laps and there's no question of any power oversteer. Above all it feels remote and soft. Not very VXR at all.
But then Alain Visser, Opel's vice-president, had hinted that this car takes the VXR brand in a new direction, saying, 'we want this car to be understated, sophisticated, not with the big spoiler'. The anti-chav backlash, I hope you'll agree, is not altogether a bad thing, unless of course the character, ability and excitement have leached out too. 
So it's just as well the test track stuff isn't the end of our stint with the new, mellow VXR. Not by a long chalk – via autobahn and autoroute we're driving this one back to Blighty. Thirty minutes later I know it's good for its limited 155mph top whack and is entirely unruffled in the process. Stability, tested by a mild crosswind, is exceptional and even with the adjustable FlexRide suspension in its most extreme setting, the ride is bordering on the serene. I'm very comfortable in the car, too. The giant Recaro seats initially feel firm on buttock and back, but you soon get the sense they've been ergonomically contoured. I can't find fault with the driving position either – apart from the over-sized steering wheel with its garish plastic inserts which ape the 'tiger's teeth' nose design. Crass. Anyway, carry on like this and we could be back in Calais in four hours.
Funny how the Nürburgring exerts a magnetic pull. It's signposted off the autobahn, and under the pretence of photography I lead Chris into the Eifel mountains. This is home territory for the Insignia VXR – it was signed off with a final 10,000km, 487-lap test on the Ring. Unfortunately I'm unable to add a 488th today, but we park up and watch some brave soul wrestle a Corvette ZR1 through Brünnchen and let passers-by take in the new VXR – which a surprising number of them seem keen to do. It's a soft shape, plump and rounded, almost tubby from some angles, yet has clean, Audi-esque lines and generally looks pretty desirable, a Vauxhall to be proud of. The spangly 20in wheels (a £1100 option) are a must as far as I'm concerned.
The cabin is a bit more subdued, but provided you look past the steering wheel, it's well organised and nicely constructed. This car is battling to be part of the junior executive sports saloon market and you have to say it's a more convincing effort than the newly 'upmarket' Evo X.
We track down the roads we used for last month's road racers story – great sections minutes from the circuit. Time to really get to grips with the VXR. Turbocharged the engine may be, but it drives as if it were naturally aspirated – there's not much low-rev thump, just an insistent, swelling thrust once past 2500rpm, accompanied by a V6 thrum that steadily becomes higher pitched. Pleasing rather than thrilling. But it's the numbers that are impressive: not 321bhp or 321lb ft, but the ones appearing on the speedo. The VXR never acts or feels 5.6-to-60 fast, but the needle's rapid progress makes that look perfectly feasible. The main thing holding it back is long gearing and a less-than-crisp six-speed manual gearshift (it baulks when hurried).
The brakes have now regained their composure but still have too little bite and too much travel, and FlexRide doesn't need its middle Sport setting. Press the more extreme VXR button and you get the usual: stiffer suspension, sharper steering and throttle, plus a little more rear bias for the 4wd. And it drives in a very 4wd-ish manner, with power distributed to where it's needed. This, combined with the new HiPerStrut means it handles very neutrally – the nose stays high through corners and understeer is rarely an issue. The steering is perhaps a heartbeat slower than you want it to be and still has little natural feel, but it's accurate and weighty enough.
In spite of the supple ride and new-found maturity, the Insignia has a confident chassis, one that turns in smartly and responds more swiftly and eagerly to mid-corner throttle adjustments than I expected. On these roads it's highly accomplished. And when we get back to the UK late that night it becomes even more impressive, as if it relishes the challenge of our slap-dash surfaces. Here there's real evidence of the huge engineering effort that's gone in, of genuine driving enjoyment and a hint of personality.
It's aimed at the Audi S4 and costs over thirty grand – the price still sounds a bit rich, but I reckon the Insignia VXR would have done very respectably in this month's group test. Vauxhall has built a decent driver's car. Round these parts that's cause for celebration.
Specifications
| | |
| --- | --- |
| Engine | V6, 2792cc, turbo |
| Max power | 321bhp @ 5250rpm |
| Max torque | 321lb ft @ 5250rpm |
| 0-60 | 5.6sec (claimed) |
| Top speed | 155mph (limited) |
| On sale | September |