Watch Robert Kubica put his Ford Fiesta WRC car through its paces - video
Kubica pushes the damping to its limit in this incredible video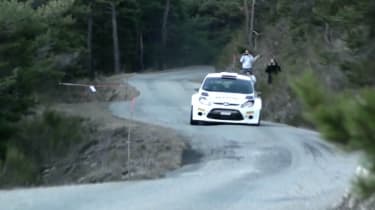 It's sometimes difficult to convey exactly how fast rally drivers are really going, but this video of Robert Kubica just about does it justice.
Filmed testing his Ford Fiesta WRC car in the build up to the Monte Carlo rally, it's clear just how incredible the damping setup being used is.
Kubica carries a huge amount of speed through corners, with the car often leaving the ground but never not seeming composed. It's obvious he has a lot of confidence in the capabilities of this year's Fiesta.
Testing the damping and shock setup on a WRC car requires you to remain flat out through terrain such as that shown in the video below. Shocks aren't cheap, but then there aren't many cars capable of carrying this sort of speed on tarmac, save perhaps Richard Tuthill's fantastic Porsche R-GT Cup car.