evo social playlist - the best videos from our social channels
Our favourite reader and Facebook videos of the week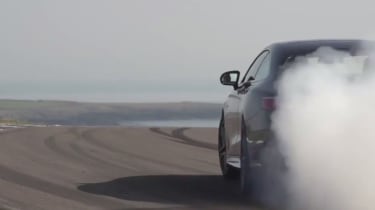 This week we're taking a slightly different approach to our social playlist, because we've mixed the most popular videos posted to evo Facebook with our favourite reader video submission.
We've already received several impressive driving videos that confirm evo readers are true driving enthusiasts. If you want one of your driving clips included in future playlists, send them through to hunter@evo.co.uk. 
Below, we list our favourite clips of the week.
996 Porsche 911 GT3 at Oulton Park – Jack Wood 
Reader Jack Wood really knows how to enjoy his cars. Proof can be found below, as we ride on board in his 996 GT3 at Cheshire's Oulton Park. 
Wood demonstrates why Stuttgart's Motorsport department is so capable of honing a road car's setup for the track, using the 996 GT3's pinpoint accurate steering to thread his way around the 2.7-mile circuit. 
McLaren P1 exhaust
As the predecessor to the mighty F1, the McLaren P1 had some very big shoes to fill. But with one of the most advanced hybrid drivetrains to ever grace the road, the 903bhp hypercar has not only filled those shoes, but also moved the game substantially on. 
The P1 is able to propel its passengers into the scenery at an almost unprecedented pace, but still, many complain its twin-turbocharged 3.8-litre V8 lacks the aural presence of the LaFerrari and Porsche 918. Our video below challenges that claim.
Mercedes-AMG S65 Coupe
Don't be fooled by the S65 AMG's 2110kg kerb weight, the coupe is supercar fast. The AMG's hand-built twin-turbo V12 produces 621bhp and 737lb ft of torque, making it surprisingly easy to explore vast yaw angles.
We took the S65 to Wales' picturesque Anglesey and let the 6-litre coupe torture its rear tyres. Watch the very smoky results in slow-motion below.
Lamborghini Huracan door handles
When a bright green Lamborghini Huracan is parked outside, it can be quite easy to get excited about its standout features. Peer through its transparent engine cover and you'll see its 5.2-litre V10. Kneel beside its wheels and you'll catch a glimpse of its carbon ceramic discs.
But what about its door handle? It appears evo's Facebook fans appreciate the features that normally go unnoticed, and the Huracan's pop-out door handles are one of them.