Hans Dieter Pötsch replaces Ferdinand Piëch as VW Chairman
Newly appointed Austrian expected to bring stability to Europe's biggest carmaker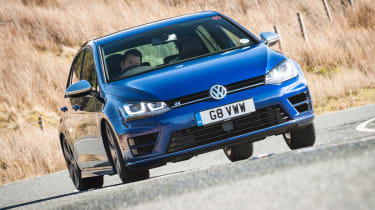 Volkswagen's chief financial officer, Hans Dieter Pötsch, will replace Ferdinand Piëch as chairman of its supervisory board. The Austrian will fill the role that's been vacant since Piëch left in April, and is expected to help bring stability back to Europe's biggest carmaker.
VW's decision to appoint Pötsch, who has held his current role since 2003, as chairman means he will lead the firm's 20-member board with extensive inside knowledge. VW has confirmed that it had no intentions to externally source its new chairman, explaining that stability was essential in ensuring future security. 
The announcement appears to have helped with the brand's value already – VW's share price rose by 2.7 per cent, though this is still down on Germany's 3.2 per cent-stronger DAX.
VW recently lowered its global sales expectations as sales in China – its biggest market – slumped below predicted numbers. The firm has said that the smaller numbers were influenced by changes in market demand and increasing competition in Asia. The industry will be watching closely to see how long it takes for a Pötsch-led VW to end the sales decrease.
Pötsch beat the favourite, Martin Winterkorn, to the helm. It was Winterkorn that caused Piëch to stand down after the pair disagreed over strategy, but it is understood that Piëch is a supporter of Pötsch. Piëch is technically still under contract with VW until April 2017, and his support suggests he'll work closely with his replacement.
>Read - The five cars of Ferdinand Piëch