Does your VW or Audi break emissions regs?
Official websites let you know if your vehicle is affected by emissions scandal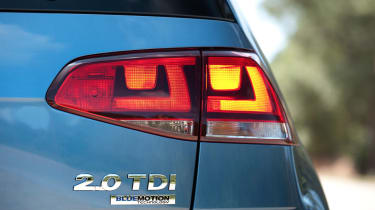 Volkswagen and Audi have attempted to address concerns from owners that their car may be affected by the recent emissions scandal by launching websites which reveal if a vehicle is fitted with the now infamous EA189 engine and defeat device.
The VW site asks owners to input their vehicle's VIN number to see if the device has been fitted to their car. Such was the demand on the website when it launched that it actually collapsed under initial traffic load, but is now back up and running again.
Audi also has a similar website which will deliver results about your vehicle via a VIN check, if you're interested you can see that here.
A software cheat was discovered that allowed VW's 2-litre EA189 diesel engine to falsely meet American emissions standards tests. The days following saw repeat statements from VW group relating to the matter, culminating in 68-year old CEO Martin Winterkorn announced his resignation.
This software cheat has also led to 4000 cars fitted with the EA189 engine being taken off sale in the UK. As many as 1.1 million cars are expected to be recalled in the UK.
Anyone currently holding an order on an affected car will be able to cancel it without penalty or alternatively take delivery of it once modifications have been fitted to the EA189 engine.
If you'd like to know more about the VW emissions scandal we have a full in-depth article on it here.