Revo Volkswagen Golf R review, price, specs and 0-60 time
Tuning specialist endows the top Golf with 371bhp - and 0-60mph in 3.7sec
This is one of evo's favourite hot hatchbacks, the Volkswagen Golf R, given an extra injection of power and torque and a few visual upgrades courtesy of tuning firm Revo. The headline figure here is a 0-60mph sprint of 3.7 seconds – pure supercar performance just ten or fifteen years ago, and now available in a comfortable family hatchback.
Engine and performance
Incredibly, Revo's upgrades comprise just a remap and a set of sticky tyres. On the best forecourt fuel the stage one software, which costs £719, lifts peak power from 296 to 371bhp, while torque climbs by 80 points to 360lb ft. This must be the cheapest way to crack 100mph in nine seconds in a new car.
Since recording those ludicrous figures this demo car has been fitted with a high-flow intake kit (£359), Bilstein B16 adjustable coilovers (£1556) and meatier brakes (£2154), including four-pot Alcon calipers and Revo's own ventilated discs. The tyres are Dunlop SP Sport Maxx Race (£267 each at blackcircles.com), which are about as uncompromising as road rubber gets.
The four-cylinder turbo engine still has that warbly, offbeat sound at idle evocative of old Subarus. Once on the move it makes the most remarkable range of snorting, hissing and rushing noises, sounding for all the world like a snoring dinosaur. The remap and intake kit give Volkswagen's four-pot plenty of character, then, but also a broader, more muscular strength throughout the rev range.
What's it like to drive?
Those acceleration figures, though, are a little misleading. With four-wheel drive and those sticky tyres warmed through, the thing just bounces off the line, but that initial rate of launch acceleration – derived from traction as much as sheer power – doesn't necessarily translate into supercar-baiting in‑gear performance.
Having said that, the Dunlops find so much purchase on a dry road that in point-to-point driving the Revo R might just give a Porsche 911 something to think about. They afford enormous turn-in and mid-corner grip, and they even give the steering – already excellent in the standard car – a heightened sense of precision and feel. However, they are totally unsuited to wet or greasy roads, the loss of grip being sudden and unannounced.
Rivals
The bigger brakes, meanwhile, go some way to answering one of the few criticisms of the factory Golf R – the lengthening of the middle pedal in sustained, hard use – since they resist fade more effectively and still return very crisp and transparent pedal feel. While the brakes are easy to recommend, the value of the Bilstein suspension depends rather more on personal preference.
Partnership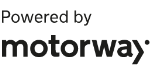 Need to sell your car?
Find your best offer from over 5,000+ dealers. It's that easy.
There's no doubt the more focused set-up improves the Golf R's agility and precision, removing some of the roll and lean of the standard model. On smooth roads, that makes the car feel more alive and exciting, and although the ride quality in day-to-day driving is still acceptable, there is a loss of pliancy on rougher sections when pressing on. An uneven surface throws quite a lot of movement into the body, which makes the Revo Golf less effective than the standard car. It's worth noting that the dampers on this car were set to medium, leaving scope to soften the set-up.
Anything else I need to know?
Revo's engine and brake upgrades are easy to endorse; the extreme tyres and firmer suspension less so. There's still more to come, though. The Revo guys are working on a stage two kit that will include an exhaust system, uprated intercooler and revised fuelling. Just in case 3.7 to 60 isn't quick enough…
Price and release date
The Golf R itself starts at £29,990. Add Revo's and evo's extras and you're looking at £35,846.
Specifications
| | |
| --- | --- |
| Engine | In-line 4-cyl, 1984cc, turbo |
| Power | 371bhp @ 5700rpm |
| Torque | 360lb ft @ 3000rpm |
| 0-60mph (claimed) | 3.7sec |
| Top speed (estimated) | 160mph |
| MPG | N/A |
| On sale | Now |