Volkswagen Polo Blue GT review - price, specs and 0-60 time
The fuel economy of a diesel with the performance of a hot hatch - but does it deliver on the thrill of driving?
The Volkswagen Polo Blue GT is a warm hatch that costs about as much to run as a diesel, according to Volkswagen at least. The VW Polo Blue GT is the first in a new line-up of sporty Bluemotion models, featuring a frugal 1.4-litre TSI turbocharged petrol equipped with cylinder deactivation. It also gets a GTI-style bodykit, lowered suspension and sports seats. Expect to pay around £17,500 for a three-door six-speed manual model  when sales start in September – that's about £1,500 less than the 178bhp super-turbo Polo GTI.
Engine, performance and 0-60 time
Like the new V8 in the Audi S6, S7 and S8 – and also the Bentley Continental - the Polo Blue GT features a cylinder deactivation system. Active Cylinder Management (ACM), to give it its official name, uses two electronic actuators above the camshafts of cylinders two and three. Under light throttle loads, and between 1400rpm and 4000rpm, these move to effectively deactivate the valves, turning the engine into a twin-cylinder moment. VW reckons that ACM works over 70 percent of typical driving time, such as when trundling through towns or cruising on the motorway.
Combined with stop-start and the new EA211 1.4-litre TSI engine, which is 22kg lighter than the old unit, the Blue GT claims up to 62.1mpg combined and 105g/km of CO2. Pretty impressive when you consider that – when fully extended - it also posts 0-62mph in 7.9 seconds and a 130mph maximum.
What's it like to drive?
The biggest compliment you can pay the new engine is that you hardly notice it turning the cylinders on and off. Listen really carefully and you'll be able to make out a slight tone change when cruising on an almost closed throttle – think subtle Fiat TwinAir-style rumble – but the only real telltale is a display on the dashboard.
The system can switch between four and two-cylinder modes in as little as 13 milliseconds and if you flatten the throttle it's never caught out. With 185lb ft of torque from just 1,500rpm, it's very flexible and punchy – not as rapid as the 178bhp super-turbo Polo but quick enough to embarrass an executive in a BMW 320d.
Partnership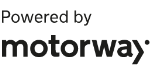 Need to sell your car?
Find your best offer from over 5,000+ dealers. It's that easy.
Choose the slick seven-speed DSG transmission over the manual and you'll get a super long seventh gear that's great for high-speed cruising with a wide spread of ratios and steering wheel paddles, allowing you to really make the most of the available grunt.
With 17-inch alloys and 15mm lowered suspension the ride is firm, but still compliant, and around corners the Blue GT hangs on gamely with precise and linear responses from the electrically assisted steering and not much in the way of body roll. However, it's very much a warm hatch: while you can cover ground very quickly, it's just not much fun. The steering is too numb and all the chassis ever wants to do is scrub wide.
The pay-off is the economy – rag it on a twisty back road and then mix that with some slow town driving and relaxed motorway mileage (as we did) and you might even see close to 50mpg.
Rivals
Well, you'll be able to get the same engine in the new Audi A1 Sportback later this year but it'll probably cost you well over £20,000. If you're after warm hatch that's a riot to drive, then we'd recommend the Ford Fiesta Zetec S 1.6 petrol. With 120bhp it's slower and posts only 48.7mpg, but it's also £2,800 cheaper – which will buy a lot of 95-RON, and has sharper steering and a properly agile chassis.
At the other end of the scale is the MINI Cooper S, which pumps out 181bhp, still claims 48mpg and costs £18,000. Both are much more fun to drive than the Polo.
Anything else I should know? 
VW has really made an effort with the looks. The Polo Blue GT gets a neat bodykit that borrows its bumpers, diffuser and roof spoiler from the GTI and then adds the side sills from the Polo Bluemotion. The look is finished off with a black front grille and black door mirrors while inside you get silver and blue sports seats, GTI-style instruments and a leather sports steering wheel.
Price and release date
The Volkswagen Polo Blue is available now for £17,500.
Specifications
| | |
| --- | --- |
| Engine | 1395cc four-cylinder, turbocharged, petrol |
| Max power | 138bhp @ 5600rpm |
| Max torque | 180lb ft @ 1500rpm - 4000rpm |
| 0-60 | 7.9 secs (claimed) |
| Top speed | 130mph |
| On sale | September 2012 |