Alpine A110 v Porsche 718 Cayman S v Audi TT RS – Supertest review - The verdict
The Alpine A110 has made waves in sports car circles, but it'll have to get through the Porsche Cayman S and Audi TT RS to claim its crown
THE VERDICT
The TT has the most potent and easily the most charismatic engine here, all 394 warbling horsepower of it, and for that we love it. But it's not enough. If you enjoy the process of driving and the feeling of engagement with a car, the Audi delivers the least of these three. It's very fast and easy to drive quickly, which is what most people would expect of a grippy, quattro Audi. But there's little interaction, and the optional 20-inch alloys with even lower-profile tyres do more harm than good on our B-roads, adding grip, sure, but also adding an extra degree of agitation and tactility to a ride that's already firm.
This is a two-car battle for top honours. The A110 is a breath of fresh air, the product of an obsessive pursuit of light weight. 'Alpine is to be praised for producing something that's both light and imbued with a character all of its own,' says James Disdale. 'It would have been all too easy to create a clone of the German competition, but Alpine has resisted, and delivered something fast, fun and genuinely different.'
Porsche's decision to go from a silky, characterful flat-six to an uninspiring flat-four is a gift, a self-inflicted chink in the previously impervious Cayman armour. The A110 exploits it for all it's worth. Its own four-cylinder engine is sweeter, more energetic-sounding and, despite being almost 100bhp in arrears, gives the Alpine plenty of pace. It isn't perfect – Lotus manages suppleness with control rather better – but it's a unique take on how a sports coupe can feel and behave, and on any road there's something beguiling about it. It looks great, too, and it's good to be in. It's expensive, but it's an exquisite, all-aluminium performance car.
Would we really have one over this Cayman? The Porsche is handsome and well made and formidably well developed, with great steering and reserves of grip that you don't have to fully exploit to feel rewarded. Would it be quite so polished without the optional big wheels, adaptive damping, limited-slip diff, torque vectoring and carbon brakes? Experience says it would still be deeply impressive. And £20,000 cheaper, of course.
Partnership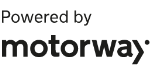 Need to sell your car?
Find your best offer from over 5,000+ dealers. It's that easy.
But that engine. Yes, it's strong, but the note is such a disappointment, even this more refined version. Most of the time it's droney and uninspiring, and only in the last 1500rpm does it sound keen and pure. Some in the evo office would dismiss the Cayman purely because of its engine, but others still find it hard to resist, because on any decent road it will tread so adroitly you'll (almost) forget what it sounds like.
Yet the idea of finding the small, lithe Alpine on your driveway each morning is quite compelling, as are its unique, almost classic car dynamics. It feels special, a car you'd enjoy taking out on high days and holidays, but which you could use every day. Today the Cayman claims the narrowest of victories, but without its optional dynamic components it could be a very different result. Porsche really should be worried.