Abarth's greatest hits – FCA Heritage Hub tour
During its 70 years Abarth has created numerous remarkable road, race and rally cars. We visit the FCA Heritage Hub in Turin to get up close with some of the very best
Abarth is a company many in the modern age might probably associate with noisy be-winged Fiat 500s and the short-lived Mazda MX-5-based roadster. But the brand's history is so much more illustrious than that, because it represents not just the usual paragons of style and passion we associate with most Italian manufacturers, but a company focused completely on making cars that above anything else are fun to drive. 
FCA's (or is that now Stellantis's) heritage hub in Turin is home to many of its greatest hits, from early 500s to secret projects undertaken on behalf of its bigger brands. Here are some of the highlights from a recent trip featuring some cars you'll know, and some you might not.
Abarth Classiche 595 tuning kit
Conversion package for the original 500 echoes the do-it-yourself kit of the '60s
If good things come in small packages, then something as tiny as the Abarth 595 must be truly special – and there's little doubt it's this car, among all others produced by Abarth over the years, that is still most closely associated with the brand.
Fiat's dinky Nuova Cinquecento would have become a transportation icon without the scorpion logos, just as the Mini would be similarly beloved even without John Cooper's help, but like its British counterpart, the 595 that was presented to the public in the summer of 1963 made race-bred performance accessible to pretty much everyone who had a few lire lying idle.
What separated the 595 from previous Abarth saloons such as the Fiat 600-based 850TC was that you could buy the tuning parts in kit form and fit them yourself – ideal for the clubman racer or back-road scratcher on a budget.
With a larger carburettor, a lighter crankshaft and con rods, a full exhaust system and, of course, greater cylinder volume, it made a heady 30bhp, more than double that of a standard 500.
Partnership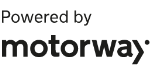 Need to sell your car?
Find your best offer from over 5,000+ dealers. It's that easy.
There's another chapter to this story though, in that you can call up Abarth in 2020 and buy a kit for your now-classic 500 not dissimilar to that supplied by the company back in the 1960s.
The dynamic has changed somewhat – there can't be too many people taking their vintage, pristine Italian city cars to the racetrack these days – but period modifications don't get more authentic than this.
The Abarth Classiche 595 Tuning Kit includes new cylinder liners for the parallel twin, 73.5mm pistons, a hotter camshaft with new valve springs, a new cylinder head gasket, a larger-capacity sump, a 28mm Weber carburettor and a new exhaust system.
Abarth knows a thing or two about presentation too, as it is all supplied in a special wooden crate to replicate the original kit, and features an Abarth Classiche seal to guarantee the kit's provenance. Presumably, whether you prop open the engine cover or not is up to you…
1956 Fiat Abarth 750 Record Bertone
Just seven years after it was founded, Abarth was setting speed records with this remarkable streamlined machine
Few vehicles display such singularity of purpose as speed record cars. Road cars are required to meet a multitude of goals and even Formula 1 machines must meet the disparate needs of different tracks and tackle corners as well as they do straights. Design a car to go as fast as possible for as long as possible though, and the result is a machine with incredible purity.
And great marketing potential too, of course. Abarth may be best known for hotting-up road cars and building championship-winning rally machines, but founder Karl Abarth realised early on that speed sells, and embarked upon the challenge of setting international speed and endurance records.
The Fiat Abarth 750 Record Bertone of 1956 was the first model to emerge, and achieved exactly what he set out to do. Penned by Franco Scaglione at Bertone, the tiny streamlined form clothed Fiat 750 mechanicals, lending the car its numeric name. With aerodynamics like a lawn dart's and a weight of only 385kg, it barely mattered that the little four-cylinder 747cc engine mounted behind the driver could muster only 46bhp, as it could give several modern superminis a run for their money in the speed stakes.
This was proven at Monza on 17 and 18 June 1956, when drivers Remo Cattini, Umberto Maglioli, Mario Poltronieri and Alfonso Thiele completed 3743.642km (just over 2326 miles) at an average speed of 155.985kph, a shade under 97mph.
Abarth's team then returned a couple of weeks later, with a selection of international journalists joining the driving squad and securing even more records. Over three days, the 750 would set new reference points for 500km, 500 miles, 1000km, and 48 and 72-hour runs. It was efficient too; at an average speed of 93.2mph, it drank fuel at a rate of just six litres per 100km, or more than 47mpg.
Over the years, Abarth fielded several more record-breaking speed and endurance cars. In fact, that 97mph run in 1956 was the first of 133 international records in total, making Abarth's name and setting the stage for the brand's cars to come. 
While no Abarth road car looked like the remarkable Record 750, the principles of light weight, aerodynamics and getting the most from small, fuel-efficient engines can be seen throughout the company's heritage.
1982 Lancia 037 Group B
An Abarth project in all but name, the two-wheel-drive 037 was a true Group B monster
Choosing a favourite Group B machine is one of the more fantastical exercises of the automotive hobby, the cars being so far removed from reality for most of us, but also staggeringly exciting.
There's a good case to be made for most of the top-tier cars that won in period, and pretty good arguments even for some of those that never made it beyond the prototype stage, but it's not hard to imagine Lancia's 037 topping a few lists.
You won't find the Abarth name in the car's official title, but there's a clue in that three-digit moniker: Lancia's mid-engined, rear-wheel-drive Group B monster was officially recorded as project thirty-seven for Abarth's engineers.
Nominally based on the contemporary Beta Montecarlo, beyond the central tub and use of a four-cylinder engine it shares about as much with that relatively humble coupe as the long-tailed LC1 and LC2 Le Mans racers.
The 037's engine is mounted in-line, rather than across the chassis, and fitted with a supercharger, a move chosen by engineer Aurelio Lampredi as a way of minimising lag compared to the turbocharged standard in the class. Despite displacing only 2.1 litres in 'Evolution 2' trim, it was still good for 325bhp in this form, with a wicked compression ratio requiring potent (and pungent) additives in the fuel to stop the whole lot fusing together at stage pace.
It also sits in a tubular subframe, with another up front, from which incredibly thin bodywork was hung to keep weight to an absolute minimum – as little as 960kg in competition trim. That, and the car's wide and low stance, were the source of its speed, making up in agility and balance what it lost to others through power or traction.
And make up it did, taking five World Rally Championship victories in 1983 in the hands of Fiat 131 stars Walter Röhrl and Markku Alén, beating the four-wheel-drive Audis and sealing the last ever WRC title for a rear-driven car. Alén won again in Corsica the following year, and while the 037 couldn't snatch another title, it took podium spots every year until Group B was banned for 1987.
1976 Fiat 131 Abarth rally group 4
The box-arched 131's versatility on a variety of surfaces saw it dominate world rallying in the late '70s
There's nothing quite like a set of box arches, and those on the Fiat 131 Abarth are up there with the best, transforming the understated 131 road car of the 1970s into an aggressive, stage-shredding rally car – and one of the decade's most successful, too.
The 131 Abarth's story actually begins with its predecessor, the 124 Rally. High customer demand for a factory-supported rally car had prompted Abarth, Fiat's official competition department since 1971, to develop the pretty 124 Sport Spider into a Group 4 rally machine. It quickly proved its worth, taking European titles in 1972 and 1975.
When the 124 line, which also included a four-door and a coupe, was replaced by the 131 family car, the marketing potential behind the new model's use in competition was clear to see, and Abarth set about transforming it into the 124's loose-surface successor. Those boxy arches and the accompanying bodykit were the work of Bertone, clothing the two-door version of the 131 with a mix of glassfibre, aluminium and resin components, keeping weight down (to as little as 950kg) while enhancing the car's aerodynamics.
Abarth's engineers then tackled the engine, a 2-litre in-line four with an aluminium twin-cam head, 16 valves, and either Kugelfischer mechanical injection in rally models or twin Weber carburettors in the road car. The latter made 138bhp but the rally variants were seriously potent for the time, making up to 242bhp as the car was developed further.
The 131's tally of victories built up slowly. First it took a pair of wins in the 1976 Italian Rally Championship, before securing a win at the Elba Island Rally, part of the 1976 European Rally Championship. Markku Alén, with Fiat since 1974, then won the prestigious 1000 Lakes Rally, the model's first World Rally Championship victory – and from that point on the 131 dominated late '70s rallying.
Joined by drivers such as Michèle Mouton and Timo Salonen, Alén and German ace Walter Röhrl helped pick up a full 18 victories between 1977 and 1980, with three constructors' titles and five all-131 podiums along the way. Wins took place on all surfaces too, demonstrating the effectiveness of Fiat's car and driver combination. And in full Alitalia livery, like the car retained by the Heritage Hub in Turin, few rally cars have looked finer going sideways on their path to victory.
2008 Abarth 500 show car
The late noughties saw a rebirth for Abarth, and introduced a whole new audience to the marque 
Remember the Fiat Seicento Sporting Abarth, or the Fiat Stilo 2.4 Abarth? For several years, these were the cars most closely associated with the Abarth brand, any links to little 500s with engine covers propped open or rally-winning exploits simply ideas consigned to history. While wheels, badges and bodykits have their place, it was clear a name such as Abarth had so much more to offer.
The Fiat Panda 100HP of 2006 was the first sign something was afoot. Here was a small, potent Fiat that deserved a scorpion badge on its bodywork. Somebody was clearly reading our thoughts, because just a year later, Fiat relaunched Abarth as a brand in itself, and its first car couldn't have been better judged.
In early 2008 a new Abarth 500 was revealed. Painted white, with retro red stripes, a deep bodykit and distinctive alloy wheels, it packed a 133bhp, 1.4-litre turbocharged four-cylinder. OK, so it wasn't in the back like with Abarths of old, but this was a proper Italian hot hatchback, and the perfect rival to Mini's contemporary Cooper.
A few months later Abarth showed even greater scope for the model with another show car that wore a selection of parts aimed at racing use, previewing the Trofeo Abarth. This car, which now lives in Fiat's Heritage Hub, wears the full gamut of racing goodies: centre-lock wheels, a prominent splitter and rear wing, bonnet and boot panels secured with racing-style pins, and a stripped-out cabin with a roll-cage and bucket seats.
While the Abarth 500 has remained fundamentally unchanged for more than a decade now, a proliferation of special editions, new colours and ever greater power outputs have kept the model relatively fresh, and few rivals get anywhere close in terms of character.
The latest 595 Esseesse now makes 178bhp, powers through a limited-slip diff and breathes through an Akrapovic exhaust, while Koni dampers and Sabelt seats can also be found on the spec list. We can't forget the ultimate 500 either – 2015's 695 Biposto. With its dog-ring open-gate gearshift (an £8500 option!), polycarbonate windows, carbonfibre bucket seats and titanium strut brace, it was every bit the miniature road racer in the spirit of its 1960s ancestors.
Best of the rest
Abarth's earliest cars were spawned from the remnants of the defunct Cisitalia sports car brand, but the close association we see today with Fiat began in 1952 with the Fiat-based and Scaglione-styled Abarth 1500 Biposto (1) – a car you won't find in the Heritage Hub, but can actually drive, in digitised form, in Gran Turismo Sport on the PlayStation 4.
Over the next few years Abarth would create a series of beautiful and compact sports cars all running Fiat mechanicals and sporting bodywork by coachbuilders such as Zagato and Allemano. Engines grew as their conventional Fiat counterparts did likewise – though naturally, Abarth usually squeezed a few extra cubic centimetres from the tiny units – and these models competed everywhere from Le Mans to Daytona.
It was during the 1950s that Karl Abarth's push for record-breaking began, and the 1956 750 Record Bertone was followed by the Abarth 1000 Record Pininfarina in 1960, which took the 750's ideas to even greater extremes. Powered by a 1000cc engine, it was able to lap Monza at an average speed of 126.5mph over 12 hours, and even 116mph over 72 hours, illustrating the progress Abarth had made in just a few years.
The celebrated 600-based 850TC Berlina (2) appeared in the early 1960s, and while occasional forays into more luxurious models such as the pretty 2400 Coupe (3), another Allemano car, showed the company's scope, it's the smaller cars for which Abarth is commonly remembered. Models such as the 850TC, the 595, and the Autobianchi A112 Abarth (4) of 1971 were all affordable to the budget-conscious enthusiast but also punched above their weight. The A112, incidentally, could lay claim to being one of the first hot hatchbacks, predating the Simca 1100 Ti and Golf GTI by several years…
Karl Abarth sold his company to Fiat in July 1971, and while this signalled the end of Abarth's series of sports prototypes, the engineering talent was put to good use developing several of Fiat and Lancia's competition vehicles, notably the 131 and 037, but also the 124 rally car and the spectacular Beta Montecarlo Group 5 (5) that won the 1980 World Championship for Makes and 1981 World Endurance Championship of Makes.
During the '90s Abarth was largely an aftermarket parts division, but since its 2007 revival as a full manufacturer it has brought us hot hatches based on the 500 and Punto, and also the entertaining and all too short-lived Abarth 124 Spider.
This feature was first included in issue 278, to purchase back orders, or subscribe click here...