Matt Becker leaves Lotus for Aston Martin
One of Lotus' key handling engineers, Matt Becker, has been nabbed by Aston Martin to fine tune its forthcoming sports cars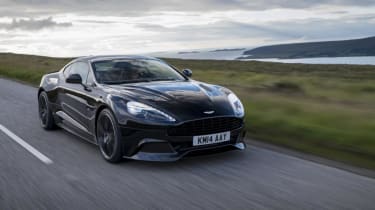 After a 26-year stint at Lotus, Matt Becker is to leave the British sportscar maker for Aston Martin. Leaving his role as Chief Test and Development Engineer to become Aston's Chief Engineer VAE (Vehicle Attribute Engineering), Becker will be responsible for fine-tuning the handling of AM's next-gen vehicles. 
Starting on 5 January 2015, the ex-Lotus engineer will become a key figure in be the signing-off of the next DB9 - set to arrive in 2016 - as well as future models that'll be the first to harness power from 2014's AMG partnership. Becker (and his father before him) has been responsible for the fine tuning of some of Lotus' best handling creations.
His arrival confirms Aston Martin's ambitions to catch-up with rivals who have moved ahead with more modern platforms, with the next-generation of Aston Martins set to benefit from a new aluminium platform as well as AMG power and technology.
Becker's responsibilities will include vehicle dynamics, refinement, aerodynamics and durability. With rumours that the next DB9 will feature the 4-litre twinturbo heart of the AMG GT, Becker looks to have joined at an exciting time for Aston Martin.
Becker's replacement at Lotus will be Dave Marler. He moves from his role as Chief Engineer, Development and CAE (Computer-Aided Engineering), and has been with Lotus for 17-years.