Aston Martin One-77 carbonfibre chassis - Art of Speed
The Aston Martin One-77 is one of the finest hypercars we've seen to date, but it's what lies under its aluminium skin that's most impressive...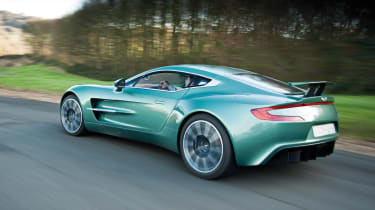 Aston Martin makes beautiful cars. The whole world knows that. If they all look much the same, Aston would argue that this is the way it has to be. That its distinctive, slowly evolving design is too precious and loved too much to throw away. And that, besides, it can be adapted to serve even the loftiest expectations and ideals of the emerging hypercar market.
That last claim would have been hard to take seriously until the emergence of the One-77 in 2009. Fabulously expensive (£1.2million), exquisitely detailed, obsessively bespoke, stunningly beautiful, it was still undeniably created from the same gene pool as the Vantage, DB9 and Vanquish. This rarest, fastest and most ambitious of Astons was the company's extravagant nod to the passing of what it saw as the golden age of performance motoring – a mission to distil the company's purest essence into one vehicle while simultaneously establishing a new high water mark for the nearly century-old brand.
> Aston Martin Valkyrie deliveries pushed back to 2021
Chief engineer Chris Porritt admitted it was intentionally built before the environmental lobby could make it even harder to produce so 'politically incorrect' a vehicle: 'We wanted to give our best shot at delivering the most exclusive, exciting and highest performance Aston Martin we could ever build.'
The result is a car that simply can't be cherrypicked for one outstanding component. From skin to core, it is the complete and coherent expression of the art of speed. If it can be split at all, it's only into two. Stripped of bodywork, the One-77's naked rolling chassis is as perfect an engineering sculpture as you could ever hope to see. After standing back to admire the carbon marvel, one customer at the Geneva show famously asked to buy two of the 77 to be produced – a whole car to drive and an unskinned version to park in his living room.
The carbonfibre monocoque chassis, worth roughly half the value of the car, weighed just 180kg, was incredibly stiff and involved a hugely demanding and delicate manufacturing process that took six workers three weeks to complete. Each step – cutting, laying, curing and autoclaving – had to be flawless. If it wasn't, the build was aborted and the entire process started again.
Partnership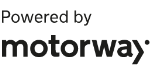 Need to sell your car?
Find your best offer from over 5,000+ dealers. It's that easy.
Producing the aluminium bodywork was a comparable labour of love. Each extraordinarily beautiful front wing, made from a single sheet of aluminium, took one man three weeks to shape and perfect. Think about that. Yet it seemed only right that Aston's ultimate road car should honour the incredible artistry of the men who hammered and smoothed aluminium at Newport Pagnell for many an uncertain year. A carbonfibre body just wouldn't have been the same.