The Art of Speed | the great performance car design details
We celebrate the finest design details from the performance car past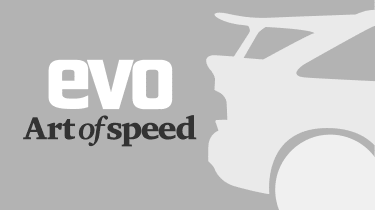 Sometimes the most unlikely of elements can end up defining a performance car. Cars built for speed are created to command our attention and often engineered with a complexity that's right on the edge of what's possible in a given era, yet these incredible machines hide small details that can come to mean more than the whole in the eyes of fans and owners.
That a single piece of plastic, metal or, more recently, carbonfibre can come to define a car like this speaks volumes about the power of design. In our Art of Speed series, we celebrate the small details that transcend their functional purpose to become something far more valuable. 
In this series, we'll look into examples like the Chris Stephenson-designed rear wing of the 1992 Ford Escort RS Cosworth, the Ferrari F40's carbonfibre gear knob and even something as seemingly mundane as the Honda NSX-R's ignition key.
Iconic design details like these are by no means restricted to the upper echelons of the fast car world. Something as unassuming as an Alfa Romeo saloon from the mid-90s might secretly hide the superb 'busso' V6, complete with its individually chromed intake pipes beneath a boxy and weather beaten bonnet in the same way that the Jaguar XJ220 uses its slide-away headlight covers to create its famous lozenge-smooth aesthetic. 
So as we look through our catalogue of brilliant design details from performance cars past and present, we explain why and how such implicitly simple things can go on to help define their performance car hosts. Click the links below to explore The Art of Speed...