Porsche Carrera GT centre-locking wheel nuts – Art of Speed
Porsche's iconic colour-coded wheel nuts were just one of many iconic details on the naughties icon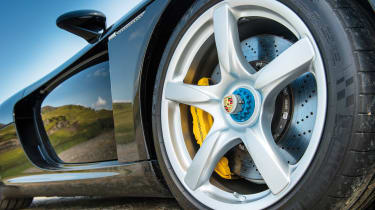 I remember my first Carrera GT sighting like it was yesterday. Resting behind the convex glass façade of Porsche's flagship dealer in Stuttgart, the silver mass of adolescent want was enough to momentarily strangle my unbroken voice and deliver a near-lethal dose of adrenalin into my bloodstream. It was early 2004, so this would have been one of the first – possibly even the first – GT off the line.  
I was stupefied. This was unexpected exotica so fresh the paint was still damp and so extreme that other cars in the showroom dissolved into nothingness. I can vividly recall the rifled exhaust tips, the distended abdomen, swollen with 5.7 litres of F1-derived V10, and the peculiar roofline. But as I gravitated to the window it was the ruby speck at the heart of each vast, Fuchs-inspired alloy wheel that leapt out. These, it turned out, were magnesium centre-locking nuts pinning the wheels on what may well go down as Porsche's finest road-going hour. Physically modest, they were thrust into relief by their understated surroundings.  
I'd soon discover that the ruby roundels were complemented by topaz-coloured pieces on the other side. Cool, I thought. Very. Cool. Except this being Porsche there was nothing so frivolous as 'cool' about it – the nuts were different colours only because their heavy trapezoidal thread was designed to run contrary to the direction of travel for security. As such, a nut designed for the right-hand side of the car (in blue) wouldn't go on the left-hand side and vice versa. Colour-coding saved mechanics the expense of finding out they'd got it wrong with a 442lb ft torque gun.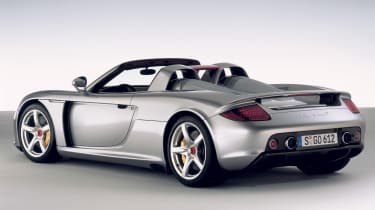 The idea with centre-locking nuts, of course, is to facilitate light-speed wheel changes in competition, so the Carrera GT's are technically fraudulent. But if you want to be a killjoy then you can also discount the kiln-dried ceramic clutch and floor-hinged aluminium pedals. And feel free to gloss over the fact that the car had a proper rolling chassis – making it fully functional without its bodywork – never mind that it was built out of the stillborn Le Mans '9R3' prototype.
Partnership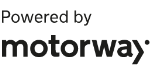 Need to sell your car?
Find your best offer from over 5,000+ dealers. It's that easy.
In any case, a reduction in unsprung and rotational mass is justification enough for these pretty nuts. If your name's Röhrl, that means a noticeable improvement in steering response and agility. For owners, meanwhile, it means a beautifully forged locking nut made of high-strength aluminium in the tool kit (one wonders how many of these have seen action) and the assurance that while some low-life might manage to make off with the entire car, they certainly won't be leaving it propped up on bricks.