2019 Audi A6 review - does the new A6 finally drive better than its rivals? - Ride and handling
The Audi A6's core virtues remain, but it doesn't shine like it once did - rivals still do executive better
Ride and Handling
Audi failed to find the right balance between dynamism and comfort with its A7 Sportback, but thankfully it's got much closer to the mark with the A6. It handles about as well as the A7, but seems to ride with a little more pliancy and with the saloon body rather than in large four-door fastback form, the A7's uncomfortable structural resonance is nowhere to be heard.
Time with the A6 has convinced us that you're still better off avoiding some of Audi's flashier technology however, as the four-cylinder models feel lighter on their feet - something likely owing to the A6's nose-heavy weight distribution.  
On adaptive dampers and optional 19in wheels the 40 TDI rode with a fluency alien to the slightly lumpier air-sprung cars. Bumps can still be felt, but the suspension feels like it's absorbing them rather than being lifted by them, and while an E-class is more pliant still, the basic A6's ride is still more than acceptable with no apparent penalty in terms of body control.
Equally, while four-wheel steered cars undoubtedly feel nimbler, resisting understeer for longer and darting into corners sooner, the conventionally-steered car felt more progressive, had more natural weighting as the steering loads increased, and put you in better touch with what the front wheels were doing. The brakes on all models are reassuringly firm and powerful, once past an initial soft patch in the pedal travel.
Are they fun cars to drive? Not as such - fantastic refinement, high levels of grip and unflappable stability are undoubtedly welcome for a car of this type but do separate you from the action somewhat. Its quiet, comfortable, spacious and well-designed cabin and its slick controls will all delight on a bleary-eyed early-morning airport run more than they will on a country road, and token gestures such as a Dynamic mode and the ability to change gear manually can only go so far (though to be fair, throttle response and steering weight are both very well judged in Dynamic).
Partnership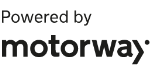 Need to sell your car?
Find your best offer from over 5,000+ dealers. It's that easy.
It's an excellent executive saloon though - up there with the 5-series and E-class, albeit with strengths in different areas.