Audi A8 review - the world's leading limo? - Audi A8 interior and tech
High-tech and slick inside and out, the A8 is an impressive luxury car - if not quite as compelling as an S-class
The A8 was the first recent Audi to incorporate a dual touchscreen layout for minor controls. Similar to that used in the Range Rover Velar it's better to use in practice, with convincing haptic feedback to let you know when you're using the virtual buttons - from a surprisingly realistic button press vibration to small scrolling clicks. The trick is remembering to use it like actual buttons - as a light touch is no longer enough to activate certain controls. Smartphone-style pinches and swipes can also be used, for example when operating the navigation system.
As such systems go, it's well resolved and a relatively intuitive way of operating the various functions - including but not limited to audio, ventilation and the aforementioned navigation. But we're still not convinced it's better than systems operated by physical, tactile controls, such as BMW's rotary iDrive controller.
The Virtual Cockpit instrument cluster remains an excellent setup though, and the rest of the A8's cabin is excellent. It's not as sumptuous as that of an S-class and lacks the wow-factor too, but many will prefer the A8's ruthlessly logical horizontal architecture, beautiful standards of build and excellent materials.
You'll not struggle to find a suitable driving position given the range of adjustment on offer, and the seats are well shaped - enough to secure you in cornering but wide and flat enough for long-distance comfort. There's plenty of space in the back too, which will surely be this car's true purpose.
The A8 is packed with other technology too. Active suspension is available, and while the most useful daily feature of this setup is the ability to monitor the road ahead and prepare the suspension accordingly (a system we've not yet tested), the cleverest feature is an ability to lift either side of the car by 80mm if it detects an imminent side impact - ensuring the colliding car hits the stronger sills of the A8 rather than focusing energy into the doors.
Partnership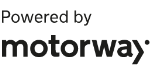 Need to sell your car?
Find your best offer from over 5,000+ dealers. It's that easy.
A8s also get SAE Level 3 autonomous features - a level where where monitoring of the driving environment, and steering and acceleration/deceleration duties are conditionally autonomous, but the car still needs a driver to intervene in certain conditions. The A8's take is "traffic jam pilot", where systems can control the car autonomously at up to 37mph on dual-carriageways and other multi-lane roads in heavy traffic, and offer remote and garage parking functions.