Audi RS6 DMS
Tuner lifts RS6's power to 680bhp – and delimits it for a 200mph-plus top speed
weird thing happens the first time I put my foot down in the 680bhp RS6 DMS. I'm just a bit underwhelmed. How is this possible? How can an estate car with more power than any factory-fit Ferrari or Lamborghini possibly leave its driver feeling slightly deflated?
There's a clue in the previous sentence. This is an estate car; it weighs two tons. Not even the combined effects of 680bhp and 583lb ft of torque can overcome the inertia generated by all that weight. Also working against this RS6 is sheer anticipation: those hypnotic headline figures become the only thing that matters about this hyper-wagon, every thought laser-focused on how it will feel the first time you flatten the throttle and feel the twin turbos start to strut their stuff.
This is emphatically the wrong way to approach DMS's RS6. Instead what you need to do is use it; drive it day-to-day; let it grow on you. This is not a sports car, it's a jet-propelled rucksack, a rhapsody in power and practicality. That's true of the standard RS6, of course (and let's not pretend that 572bhp is a piffling amount – blatantly, it's not). So why spend £1955 upgrading if it doesn't make much difference?
Because the extra 108bhp and 104lb ft do make a difference, but what they don't do is fundamentally rearrange the car's character. DMS has simply worked on the RS6's dual ECUs (one for each bank of five cylinders), but left alone the intake, exhaust and in-built safety parameters.
A few hours into my time with this debadged, delimited RS6 and I'm starting to pick up on the subtle hints it's dropping. They're in the extra urgency of the woofly engine note, the keener flick of the rev-counter needle, the seemingly snappier gearchanges, the more detectable rush of exhaust gases.
Partnership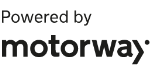 Need to sell your car?
Find your best offer from over 5,000+ dealers. It's that easy.
The power characteristics haven't changed: thick low-end torque morphs into surging mid-range expands into ohmigod top-end. Initially its docility lulls you into a wonderfully false sense of security, DMS paying particular attention to maintaining, even improving, low-speed drivability. And then there's the refinement. I can't think of another car that distances you from the raw sensations of speed quite as effectively as this one – just one of the reasons it comes across as crushingly able rather than ferociously manic. The only time that changes is when third gear takes hold in a swelling, all-consuming orgy of acceleration. The shift to fourth is urgent (the engine now seems to talk to the gearbox better, resulting in cleaner, quicker, more dependable shifts) and 80mph becomes 120mph quicker than you can say 'VASCAR'.
So, 20 per cent more power for only a 2.5 per cent increase in the list price and with no fuel economy penalty (still 18mpg). Oh, and one owner has already reported a GPS-confirmed 210mph on the autobahn…
Specifications
| | |
| --- | --- |
| Engine | V10, 4991cc, twin-turbo |
| Max power | 680bhp @ 6400rpm |
| Max torque | 583lb ft @ 4100rpm |
| 0-60 | 4.0sec (claimed) |
| Top speed | 200mph+ (claimed |
| On sale | Now (www.dmsautomotive.com) |