New all-electric Bentley four-door coupe to use EV tech from Porsche Mission E
Bentley will adopt EV tech sourced from Porsche in the development of a new all-electric flagship coupe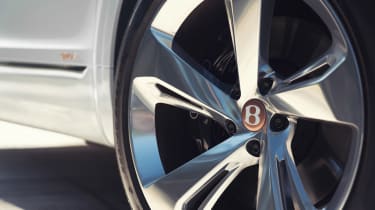 Bentley plans on bringing its form of luxury to a new market with the development of a new all-electric flagship. In a bid to move beyond its old-world image, Bentley's work on this new model has begun - according to a recent interview between Bentley's Design Director Stefan Sielaff and our sister title Auto Express. The car, which is understood to be a 4-door coupe, should make use of the technical developments made by fellow VW Group brand, Porsche for the Mission E electric car that's due to arrive in 2019.  
Bentley has already confirmed that it will offer electrified versions of its entire current model range by 2025. The move to develop a new all-electric flagship in addition to this comes as the company seeks to reposition itself as a luxury and technology brand. When questioned about what form the new all-electric model will take, Sielaff suggested "I think we need to make sure that this family member is obviously new, and not imitating another concept we have already in the portfolio. But definitely more than two seats; that's something I am convinced of."
> Click here for everything you need to know about the Jaguar I-Pace
The inherent risk of this new model turning into an SUV derivative of some description was approached, but Sielaff rebutted with "nevertheless I think it should be a vehicle that contains a certain coupe-style or sportivity, and also a certain elegance. I don't think it should be something that is raised high, like an SUV."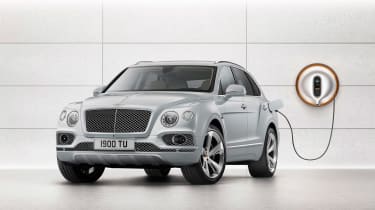 This points towards the new model being a low-slung four-door saloon or coupe in a similar form to the Porsche Mission E. The very notion of an electric Bentley might seem a little off-brand for most Bentley owners, but the opportunity is there for an all-electric model to embody Bentley's traditional hallmarks of ultra-refinement, silent running and low-speed grunt. Such a car could theoretically fit the ethos that has underpinned the brand for the best part of a century while also opening up a whole new direction. 
Where a bigger problem might lie is in how Sielaff and his design team re-appropriate Bentley's historic design language, not only for a potential new customer base, but also for a new set of technical underpinnings. Jaguar and its design chief Ian Callum faced a similar issue with the electric I-Pace. Namely, figuring out how to transfer Jaguar's design language from predominantly cab-rear saloons and coupes onto a mono-box SUV form. You can judge how successful it has been for yourself.
Looking at the proportions of the prototype Porsche Mission E, traditional Bentley design elements such as the long dash-to-axle ratio and large upright grille will be difficult to graft onto this new electric car. It does however give Sielaff and his team the opportunity to stretch the current Bentley aesthetic into something more contemporary, befitting the new 4-door coupe's 21st century underpinnings.