Bentley Mulsanne review - the ultimate in luxury?
Can the world's most torque-rich production car reward its driver?
evo Verdict
The Bentley Mulsanne is for the most part, a very special car to be in, both as a passenger and, crucially, a driver. Incredible levels of refinement and build quality are met with a car that is not entirely uninteresting to drive.
The first time you step into a Mulsanne and spot the sport mode on the car's 'Drive Dynamics Control' it's a little surprising. How on earth can a car that weighs 2685 kg and is 5.57 metres long be even remotely sporting?
The short answer is, it can't. The Mulsanne's dynamic envelope, even in 'Speed' trim, is fairly slim, but what's there is largely quite good. The 6.75-litre V8 engine is particularly impressive, delivering a beautifully linear yet punchy response and a fantastically guttural sound under full-bore acceleration.
Its steering is a mixed bag. There is some feedback, but only really to tell you that you've pushed the Mulsanne beyond its capabilities. The rack is also quite slow and light, clearly to help deliver a smoother chauffeur driven drive.
Where the Mulsanne is at its best is when you float about in it. The lack of road noise and supreme ride quality creates an environment that totally isolates you from the world outside. It's then when the car starts to make the most sense.
Whether it can quite compete with the stratospheric heights of Rolls Royce we aren't so sure. In the end, the Mulsanne is everything you'd expect it to be, delivering extreme levels of luxury, comfort and a bespoke feel that only the true top of the line luxury cars can deliver. 
evo Tip 
The Mulsanne Speed boasts the highest torque figure of any production car on sale. Thanks to the end of Veyron production, the Speed's monumental 811lb ft from its 6.75-litre twin-turbo V8 sits at the very top of production car torque.
evo Comment
"On the road, the Speed's torque is the first thing that hits you… hard. With it all available at 1750rpm, the accelerative punch is deep-rooted, relentless and quite startling. The 0-60mph sprint takes 4.8sec and the top speed is 190mph. Porsche owners, then, will need to think carefully about taking on a Speed – at least on the straight bits." Nick Trott - editor, evo.
Partnership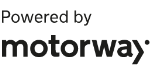 Need to sell your car?
Find your best offer from over 5,000+ dealers. It's that easy.
Performance and 0-60 time > Absurd amounts of torque help to offset a hefty 2.7 ton kerbweight, enabling the Bentley to reach 60mph in just over five seconds.
Engine and transmission > The Mulsanne's 6.75-litre V8 receives two turbos and sends power through a smooth-changing eight-speed automatic gearbox.
Ride and handling > It's no surprise to find that the Mulsanne can't completely hide that hefty kerbweight, but when left to its own devices, good body control and ample grip ensure ground can be covered very quickly.
MPG and running costs > Low MPG figures probably won't be the highest ranked priority for prospective Mulsanne buyers. But 22mpg combined is at least respectable in this class.
Prices, specs and rivals > The Mercedes S-Class is a clear rival, with offerings from the likes of Rolls Royce also on the list. Like its rivals, the Bentley offers a unique package.
Interior and tech > The Bentley's interior may be lavished in the softest of leathers, but it lacks the high-tech features of the Mercedes S-Class.