Bentley Mulsanne sports saloon review
All-new Arnage super saloon replacement revitalises the flagship Bentley formula
'We wanted to build a heavy car,' Bentley chairman Dr Franz-Josef Paefgen admits as we drive through the Scottish Borders in the new, 2.6-ton Bentley Mulsanne. 'Our customers like the feel this weight gives to a car, it's what makes it a Bentley,' he continues, adding that the only target he gave the development engineers was not to exceed the kerb weight of the outgoing Arnage.
I'm amazed. Is this really 2010, the year when all other manufacturers are in a tailspin trying to shed as much weight from their cars as possible? The new Mulsanne is a colossal car, measuring well over 18ft long, 5ft tall and 6ft wide, with enough interior room for a long wheelbase version to have been deemed unnecessary. But while it may look like it's hewn from granite, the Mulsanne is in fact constructed from a mix of aluminium (bonnet, front wings and doors) and composite (boot lid), bolted to a brand-new steel bodyshell unique to a Bentley saloon – the first time this has been true in nearly 80 years.
Inside, the interior is all new and beautifully put together, with more examples of definitive workmanship than in any other car I can think of. Whether you're up front or in the luxurious rear, you can't help but be seduced by the wonderful, luxurious ambiance.
Under the vast bonnet is the same 6.75-litre, twin-turbo V8 that Bentley has been using for what seems like centuries, but brought up to date with adjustable cam phasing and so-called 'variable displacement', where two cylinders from each bank can be shut off when not needed, thus reducing fuel consumption. The claimed outputs are nothing short of shocking: 505bhp at just 4200rpm and 752lb ft of torque peaking at a barely believable 1750 revs. And it's this low-down torque that makes driving the Mulsanne such a different experience to anything else. Thanks to a new eight-speed ZF automatic gearbox, you can constantly tap into this massive torque reserve – 1500rpm in eighth equates to 70mph – banishing engine noise almost completely when trundling.
Partnership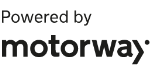 Need to sell your car?
Find your best offer from over 5,000+ dealers. It's that easy.
The surprise comes when you dive a little deeper into the ocean of power, as only then does the Mulsanne demonstrate just how far it has moved the game on from the Arnage. Everything feels more taut, be it steering response, brakes, the imperceptible gearchanges or the handling – all have been sharpened to a point where the car disguises its obvious bulk beautifully. Roll is cleverly kept in check by active dampers that stiffen the outside wheels' responses through corners, at the same time softening those of the inside wheels. But flinging this car through corners hardly seems appropriate, as it's effortless travel that is the trademark of this new Mulsanne.
I do worry about this car, though. I wonder how many people will realise that it is an all-new Bentley. It reminds me of the previous-generation Jaguar XJ, which suffered terribly from being a new car in a body made to look too much like the previous model. Will the Mulsanne suffer the same fate? Let's hope not, because as those who try it will discover, this is a proper Bentley brought bang up to date.
Specifications
| | |
| --- | --- |
| Engine | V8, 6752cc, twin-turbo |
| Max power | 505bhp @ 4200rpm |
| Max torque | 752lb ft @ 1750rpm |
| 0-60 | 5.1sec (claimed) |
| Top speed | 184mph (claimed) |