Bentley Mulsanne Speed review – Bentley's answer to the Rolls Royce Phantom
Of the old-school it may be, but Bentley's revised flagship is still a remarkable method of conveyance
Following its update in 2016 Bentley's imperious Mulsanne limo continues to lead the field of the gloriously luxurious limos.
The styling changes introduced back in 2016 are relatively subtle and included a set of LED headlights and B-signature tail lights, a new colour pallet and a number of trim improvements here and there. Under the skin, however, several changes were made to keep the Mulsanne at the top of its game.
> Click here for our review of the new Continental GT
Bentley offers three trim lines: Mulsanne, Mulsanne Speed and Mulsanne Extended Wheelbase. The Speed is differentiated from the other two by a dark tint finish to the exterior chrome work, exclusive 21-inch Speed alloy wheels, dark tinted front and rear lights, rifled sports exhaust and Speed badging along the flanks; all very discrete but with a hint of menace when you spot it all. But with the company now offering a luxury SUV in the shape of its Bentayga, does the concept of a traditional luxury saloon still have merit? 
Engine, performance and 0-60mph time
It seems odd that Bentley hasn't installed its range-topping W12 in its most opulent model, but the heritage and character of the "six-and-three-quarter" litre V8 makes it the only choice for the latest Mulsanne.
Not that you're missing out: in its latest iteration the twin-turbocharged, 6752cc unit develops 505bhp at a lazy 4000rpm and a thundering 752lb ft of torque from only 1750rpm. Strong torque is a Bentley characteristic throughout the manufacturer's lineup, but such is the low-down thrust of the 6¾ that you'd need to be in a real hurry to bother exploring beyond 2500rpm or so. 0-60mph takes 5.1 seconds (which looks only mildly impressive until you factor in a 2685kg kerb weight) and top speed is 184mph.
The engine is a curious mix of the high-tech and anachronistic, owing to its lineage. It features just a single camshaft, with sixteen pushrod-operated valves and port fuel injection, yet also boasts cylinder deactivation to make a small dent in its 18.8mpg combined thirst.
Partnership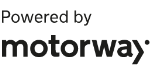 Need to sell your car?
Find your best offer from over 5,000+ dealers. It's that easy.
Opt for the Mulsanne Speed (for those who prefer to drive rather than be driven, according to Bentley) and that tremendous V8 produces 530bhp and 811lb ft of torque and drops the 0-60mph time to 4.8sec, which for a car of this weight has to be admired, no matter your feelings on such things. It will top 190mph.
Technical highlights
As Bentley's most luxurious model, much of the latest Mulsanne's development has focused on increasing refinement, and the firm's engineering teams have gone to extraordinary lengths to facilitate this.
The tyres, for example (265/40 ZR20 Dunlops as standard, 265/40 R21s on the Speed) feature a foam-filled layer to absorb road noise. The result? A 50 per cent reduction in road noise.
Active engine mounts work similar wonders for drivetrain noises. They work on a similar principle to that of noise-cancelling headphones, using sensors to detect vibration which is then cancelled-out with an opposite, out-of-phase signal. This cuts intrusive engine bay sounds by up to 15dB.
And if any further evidence were needed that Bentley doesn't just reskin Volkswagens, one only needs inspect the fold-out centre console tables in the back of the Extended Wheelbase car: Built from 671 individual parts, each is mounted on sprung dampers that look sophisticated enough to suspend a small motorcycle's swing-arm, and each supports 40kg of force on its outer edge. You'll not find that in your Golf… 
To deliver a separation between the regular Mulsanne (can a hand-crafted Bentley be considered regular?) and the Speed the car's dynamic driving modes have been reconfigured, providing the latter with a slightly stiffer, quicker-responding chassis that sacrifices the slightest level of comfort for a noticeable level of agility.
What's it like to drive?
Not unlike operating one of those exquisitely-fashioned speedboats from the likes of Riva, I'd imagine. That's not to say the Mulsanne handles like a sea-bound vessel, though it goes without saying that at over 2.6 tons and nearly 5.6 metres in length you won't be out-manoeuvering hot hatchbacks.
But there is a speedboat-style sense of lazy but almost endless thrust when pushing down the throttle pedal. Despite Bentley's efforts to minimise drivetrain noise you do get a distinctive (but distant) woofle from the exhausts, interrupted occasionally by a silken change from the 8-speed ZF automatic. The woofle becomes a polite growl as you head towards the 4500rpm limiter.
By which time you'll also be travelling rather quickly. Bentley wisely included sections of derestricted Autobahn on the route for the Mulsanne's launch: 100mph is reached with almost no effort and barely a whisper of noise. 150mph is easily achieved and it's only traffic that eventually calls time on heading for that 190mph top end - at 175mph, engine and road noise are still effectively absent and only wind noise around the mirrors disturbs the peace to any great degree. Conversation is still possible at the kind of volume you might use to someone sitting across the drawing-room table.
It's really quite remarkable. As are the brakes, which are capable of stopping the 2.6-ton Mulsanne from huge speeds, and in the Speed - with optional carbon-ceramics - it'll do so repeatedly, with a reassuring feel from the pedal. And as you'd expect, the ride quality is magnificent - you have to concentrate quite hard to discern any area in which it could be improved.
Steering that feels slightly slow-geared (and muffles any and every sense of feedback) and that ever-present weight hold it back as a driver's car, but as a driving experience unlike that of virtually any other car, it has huge appeal. 
When it comes to the Speed, the mild power and torque gains aren't all that obvious, but there's a more eager response to throttle inputs and a more vocal backing track from the V8.  Although, if you open the throttles to their stop the Mulsanne Speed will take off with the athleticism of a hot hatch, which is pretty hilarious to experience. More so when there's a hot hatch alongside you at some traffic lights.
The mild chassis tweaks tighten the Speed's body control over the Mulsanne, and where the latter will pitch and roll the former remains a little more tense and upright when you approach a curve with a little more enthusiasm than perhaps your driver would.
Price and rivals
"We have to thank our friends at Goodwood for discontinuing the Phantom" explained Wolfgang Durheimer, Bentley's president and CEO, on the car's launch. As Rolls-Royce winds down production of its grandest model, Bentley effectively has the market to itself, and that market is growing ever larger as interest in countries like China continues to rise.
Mulsanne pricing starts at £229,360, with the Speed coming in at £252,000. And few will leave Crewe without a long list of options and personalised features...
evo Comment
At 2610kg, 5.5 metres long, over 2 metres wide and powered by a six-and-three-quarter-litre twin-turbocharged V8 generating 811lb ft of torque, as numbers go, Bentley's Mulsanne Speed is close to a full house. 
As a B-road flyer it falls short, but come on, what else would you expect? A Lotus Elise it is not. Where the Mulsanne Speed does surprise and delight, however, is in how it blends effortless momentum with quite unexpected performance. Despite the speeds it will reach with an extended throttle opening, it never feels rushed or unwieldy, despite every visual clue suggesting that it should. Rarely has so much mass been so well balanced when asked to change direction at speed. It's akin to a second-row deftly side-stepping a fly-half. Open the floodgates from a standstill and it feels so much quicker than it has any right to be as that wonderful V8 propels the weight of two family hatchbacks at the horizon and on to 60mph as quickly as a hot hatch. 
If how it drives is a little unexpected, how the Mulsanne is built and put together certainly isn't. Unlike other Bentley family members, every process in its construction is carried out in Crewe, the vast majority by hand. The inside of a Mulsanne is exactly what you expect a Bentley to be: off-the scale refinement, unquestionable quality and such a grand sense of occasion you feel guilty when your denim makes contact with the chair's hide and your trainers disappear into the carpet. I assume swapping the champagne in the rear-seat fridge for a couple of cold cans wouldn't be the done thing, either. 
We have always said the thrill of driving comes in many shapes and sizes, and in the case of the Mulsanne Speed it's a big shape, but still a thrill every time you step inside one.
- Stuart Gallagher (@stuartg917)