BMW i3 review – the city car perfected?
The BMW i3 is a genuinely impressive take on the electric city car.
evo Verdict
BMW's i3 city car was one of two new vehicles to launch the Bavarian 'i' brand - alongside the seminal i8 sports car. While the latter is more of a traditional evo kind of car, the i3 still holds a lot of appeal, especially for those that spend most of their time in a big city but - importantly - don't want to be limited to city travel.
It looks like nothing else on the road even three years after its launch, has a surprisingly spacious and yet genuinely interesting cabin, plus the instantaneous maximum torque makes its performance a hoot. Lack of ultimate grip aside, it's even entertaining in corners. The only thing holding it back is its overall range - though recent revisions and the availability of the range-extended model make that less of an issue than it otherwise might be.
evo Tip
We'd be flabbergasted to find a BMW i3 buyer that doesn't have a smartphone, so assuming you do, it's worth installing the bespoke BMW i Remote app, as it enhances the ownership experience no end. A particularly useful feature is remotely checking how a charge is getting on, while it's also possible to pre-set the climate control temperature for when you return to the car. There's also what BMW claims to be a world first intermodal route planning system - i.e. it'll guide you whether you're in the car, on foot or using public transport... perish the thought.
evo Comment
If you like the idea of further range in the i3, BMW will happily sell you one with a 'range extender' engine built in that can generate electricity when the battery charge runs out. Great in theory as it nearly doubles the effective range, but that still means a real-world range of under 200 miles as the fuel tank for this engine is tiny - and the extra weight means a reduced electric-only range. It does make the i3 more usable for more people, but it also comes at a hefty £3150 premium over the already expensive base model.
> Performance and 0-60mph time - Instant electric torque makes the i3 quite brisk despite its unusual proportions - 62mph arrives in 7.3sec, or 8.1sec for the slightly heavier range-extended model. Read about the BMW i3's performance here
Partnership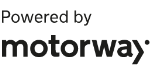 Need to sell your car?
Find your best offer from over 5,000+ dealers. It's that easy.
> Engine and gearbox - Only the range-extender car actually has an 'engine' - both use a 168bhp electric motor for propulsion, through a single-speed reduction gearbox. The battery from 2017 onwards is a 33kWh lithium-ion pack, 50 per cent bigger than before. Read about the BMW i3's engine and gearbox here
> Ride and handling - It doesn't feel much like a traditional BMW, but the i3 is nicely balanced, if lacking outright grip. Ride is very firm, given its city car aspirations. Read about the BMW i3's ride and handling here
> MPG and running costs - A full charge is unlikely to cost you more than a few quid, for around 80-100 miles of driving. Range-extender uses fuel too, but not much of it, and goes further. Read about the BMW i3's MPG and running costs here
> Prices, specs and rivals - The government's £4500 plug-in car grant makes the all-electric i3 a £30k car. Options can be expensive, but (worthy) rivals are few and far between. Read about the BMW i3's prices, specs and rivals here
> Interior and tech - One of the i3's true highlights. Interior looks and feels great - truly a product from the future. Interior 'world' options make it even better. Read about the BMW i3's interior and tech 
> Design - The i3's looks will divide opinion for some time to come, but it stands out on the road more than most supercars. Read about the BMW i3's design here