BMW M5 Competition F90 review – ride and handling
Agile and dynamic beyond what you'd imagine possible considering its size and weight
The BMW M5's reputation as the most dynamic of supersaloons hasn't quite been the foregone conclusion it might have once been over the last couple of generations. As its physical size and spread of capability has expanded, so too has its interaction been dulled. This is only heightened by rivals such as the Mercedes-AMG E63 S, which seems to have swapped roles with the BMW by feeling more dynamic and less polished as an everyday car.
The Competition's upgrades over the standard M5 that was released in 2017 are welcome though, and obvious the moment you move away. The M5 rides with a little more stiffness than before, even in its Comfort mode, yet it's still fairly supple and once you've upped the pace any small loss in compliance is easily offset by even tighter control.
Seek out some corners and you'll quickly find the M5 now responds with greater alacrity to the (still too mute) steering, the front tyres biting harder on turn-in. It helps give the Comp a remarkable sense of agility for such a big machine, a sensation that's enhanced by remapped dampers (Sport is best for hard road driving – Sport Plus best reserved for the track, where the Competition performs rather better than you'd expect for a 1865kg saloon) and tougher springs, which keep the BMW planted and poised over the twisted and torn stretches of tarmac. It would be stretching the truth to say the Competition 'shrinks around you' – on some of the tighter sections of road the M5's girth causes a sharp intake of breath as you squeeze past oncoming traffic – but it feels more nimble than before and far lighter on its feet than most rivals.
> Click here for our review of the Porsche Panamera Turbo
As before, the trick M xDrive transmission plays its part, delivering both rear-drive adjustability to keep things entertaining and assured traction when it gets slippery. Like the standard M5 you can also shortcut your favourite driver settings using the M1 and M2 buttons on the dash, including the hooligan 2WD mode, which delivers the sort of lazy drifts you'd expect from such a long and stable machine.
Partnership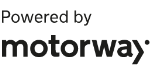 Need to sell your car?
Find your best offer from over 5,000+ dealers. It's that easy.
The problem with the M5 Competition is that while the package is arguably one of the most complete of any supersaloon in the 2020s so far, its anodyne soundtrack and distant steering make it somewhat less satisfying to drive on the road in comparison to the AMG. It's an undoubtedly talented performance car, but one that doesn't elicit the sense of drama or fun that you might expect.