Cadillac CTS-V
550bhp Caddy out-powers M3 and C63 AMG rivals
You've probably read about the new Corvette ZR1. A close but milder relative of its engine lurks also under the aluminium bonnet of the new Cadillac CTS-V. So here's a mid-size saloon, about the size of a BMW 4-series were such a thing to exist, with a supercharged 6.2-litre V8 able to send up to 550bhp and as many lb ft to its rear wheels.
That trumps an M3 by a mile. Even an M5 can't quite compete, and a C63 AMG is about 100bhp down despite also having 6.2 litres at its disposal. Lexus IS-F? Same sort of in-between body size, but again puny by comparison. The CTS-V is the daddy of hyper-fast saloons.
Strange, then, that burbling along the roads of Westchester, NY, doesn't reveal a caged beast rattling the bars. The CTS-V feels rather ordinary, the Magnetic Ride dampers giving supple progress when set to Tour mode.
Trying to get the measure of a majorly fast car on US roads is always a frustrating business, but we must try. I'm in the six-speed auto version, switched to Sport mode so upshifts happen only when the rev limit approaches. I'm waiting to pull out of a side turning. Here's a small gap. Foot down and blam! From stationary to 60 is claimed to take just 3.9sec, and while I find that hard to believe, the CTS-V has just given my backside a potent kick with appropriately percussive sound effects.
These spurts of energy are entertaining for their savagery and the knowledge that they come from an engine which still has two pushrod-operated valves per cylinder. It's maybe more US muscle-car than Cadillac would like us to think given the brand's desire to be seen as a world-class 'premium' player. A decent interior with an acreage of stitched leather adds a touch of premium cred; basic-looking gearshift buttons on the steering wheel and some cheapskate switchgear fritter it away again.
Partnership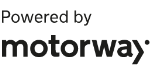 Need to sell your car?
Find your best offer from over 5,000+ dealers. It's that easy.
We've arrived at Monticello, where a bunch of rich and sometimes famous have each sunk $125,000 into the building of a fine racetrack. A hot Cadillac on track. The idea still doesn't quite fit, but the manual CTS-V I'm in now (dampers set to Sport, 'Stabilitrak' chassis electronics switched to Competitive, claimed top speed: 191mph) feels stable, planted, grippy, confident. The earlier promise of savagery doesn't quite materialise, perhaps because the torque delivery is very even across the rev range, so the CTS-V doesn't feel as quick as the figures suggest. I'd have expected more than 140mph at the end of the straight, though.
But this is an easy, forgiving car to hustle through the track's corners., so I kill the chassis electronics. It doesn't bite, it merely drifts with easy but rather unfocused predictability. For such an allegedly potent machine it feels strangely aloof, 7min 59sec Nürburgring time notwithstanding. A Lexus IS-F is a sharp-edged trackday paragon by comparison.
The few LHD-only UK CTS-Vs will be kitted out with racy Recaro seats, an artificial suede covering for the steering wheel and gearlever knob and better-ventilated front brakes. If nothing else, it will be rare.
Video: John Simister and Ken Gibson take an automatic CTS-V around the track on launch.
Specifications