Caterham Superlight 150: Caterham Superlight 150: end of term
It was raw and unforgiving at times but the Caterham left us with more positive memories
So, just as paddling pools are being erected, wasps are starting to get irritating in pub gardens and the temperature is soaring into the mid twenties, my Caterham has gone. Timing, as funny people say, is everything. But driving our Superlight 150 through the balmy breeze of a summer's evening was never the intention. The idea, idiotic though it may have been, was to see if it was possible to live with it in the darkest, coldest, rainiest, most miserably unremitting depths of a British winter. And as I've never seen the point in having one of those pram-like excuses for a roof on a Caterham, the whole exercise was to be carried out topless, so to speak.
I picked up GN56 LLJ on December 10 last year, and as I drove away from Caterham's Surrey showroom it felt good to be back in something so blissfully simple. It occurred to me that in some ways it should have 'JEEP' on the bonnet, as the acronym for 'Just Enough Essential Parts' has never seemed more appropriate. It may have just 150bhp and the little 1.6-litre Sigma engine may more normally be found in a Fiesta, but the Superlight feels far from mundane. The exhaust that runs just an aluminium panel's width away from your right leg blares and crackles. Suddenly you're immersed in the wonderful fundamentals of driving. It's a sensation you get from very few cars, and Caterhams are perhaps supreme even amongst the few. There are no distractions. No radio to tune, no aircon to twiddle, no complicated automatic wipers to fathom. You just have pedals, a gearlever and a tiny steering wheel to squeeze, snick and turn in perfect synchronisation until you reach a point where the whole process seems to flow seamlessly and the car floats through corners.
Partnership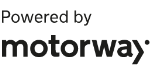 Need to sell your car?
Find your best offer from over 5,000+ dealers. It's that easy.
And the sensation of floating arrives all the more quickly if the road's wet or slimy, which it usually was during the 150's stay with us. The grip levels from the Avon CR500s were seriously impressive and in the dry you really had to rev the engine to get them to break traction, but in the wet (or on extremely cold tarmac late at night) the Superlight was a piece of cake to slide. In fact it proved to be the most progressive Caterham I've ever driven. Its wider track and skinny tyres meant it was fantastically stable when it was oversteering, and you could literally drive it one-handed round roundabouts. This in turn led to a slightly unhealthy obsession with travelling late at night on routes that took in as many roundabouts as possible…
I generally avoided motorways anyway, as they were the only type of road where the Caterham was just no fun. You cowered as you passed by the towering sides of juggernauts and you became very aware of others drivers' blind- spots. The only option was to sit in the outside lane going faster than everyone else, but as the little black and gold beast was only geared for 112mph flat-out in sixth, this could prove slightly damaging to your sanity after more than an hour.
So instead I tended to drag out my large-scale road atlas and plot cross-country routes. It was unfailingly rewarding too. Journeys became voyages of discovery and, without endless layers of sound-deadening and air filtration between me and the outside world, an opportunity to engage much more with the countryside or village or town that I was travelling through. I rarely lost very much time either, because where a normal car would get held up by pottering traffic on gentle, backwatery roads, the Caterham could dart past at the merest hint of an opportunity.
In the extreme depths of winter it was, I admit, not always a bundle of joy using the Caterham. One big disadvantage to winter is that daylight is seriously curtailed. This means that people tend to use their headlights, which is fair enough, but when you're sat lower than Piers Morgan's scruples, even the dipped beams of oncoming cars blind you. On the upside, the Caterham's little eye-pods threw out a good deal of light themselves, so you could make decent progress at night.
Defrosting both the inside and outside of the windscreen was easy thanks to it being heated, but the blast of roasting air that was meant to keep me warm once ensconced in the fibreglass seat was less effective, generally just giving my left knee a mild scorching.
To be honest, the saving grace as far as the weather was concerned was the sailing smock that I sourced from Henri Lloyd. It proved equally adept at keeping out spray on the A43 as storms in the North Atlantic, and its enormous collar was wonderful to shrug down inside on a freezing night. At £300 it wasn't a cheap thing, but it meant I enjoyed rather than just endured my six months with the Seven.
Perhaps the moment I felt I'd really experienced everything the wintersmith had to throw at me was when I was woken up by a phone call ridiculously early one Sunday morning. It was my sister.
'Look outside!' she said.'Why?' I asked.'Get the sledges and come round!'Click. Brrrrrrr…
So half an hour later I found myself in the possibly unique position in Caterham history of driving through the snow with two sledges bungeed to the roll-over hoop. Needless to say that by the time I'd slithered my way to my sister's house she had realised that she was a) hungover and b) 23 years old and therefore not really up to sledging. I, however, wasn't hungover and figured that if you're stupid enough to drive a Caterham in the snow then you're definitely not old enough to have stopped tobogganing.
I may have had so few passengers that the left-hand harness mechanism seized slightly. I may have taken nearly an hour to thaw out after reaching some destinations. And I may now find myself unconsciously gravitating towards Milton Keynes on journeys. But I guarantee that my winter with the Superlight was more memorable and enjoyable than any I've spent with any of the evo long-termers I've run before. I've never been so sorry to see the start of the cricket season.
Running Costs
| | |
| --- | --- |
| Date acquired | December 2007 |
| Total mileage | 4600 |
| Duration of test | 6 months |
| Average MPG | 29.1mpg |
| Servicing costs | £15 (antifreeze) |
| Price new | £27,000 |
| Trade in value | £21,000 |
| Depreciation | £6,000 |