This week on evo – new McLaren, new Porsche and more
A look at the most exciting things from the world of evo this week
The New York auto show has heralded two important performance cars for 2015 – the new Porsche Boxster Spyder, and McLaren's smallest model, the 570S.
Each is special in its own right, though McLaren is sure to get plenty of attention with its 562bhp coupe – not least because it's barely any slower than the significantly more expensive 650S.
Last, but certainly not least, we took a Morgan 3 Wheeler to VMAX 200 last weekend – the video is a must-watch.
McLaren 570S preview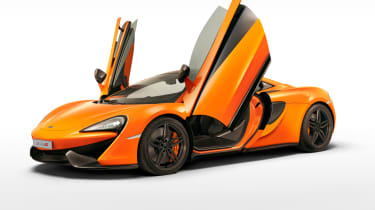 The bare figures are impressive – 562bhp, 443lb ft of torque and a 3.2-second 0-62mph sprint. The 204mph top speed is no less staggering for a car purporting to be the smallest, most affordable car in McLaren's range.
evo's Henry Catchpole went to the New York auto show to get the lowdown on the long-awaited 570S – you can watch his video, and discover all the details, here.
Porsche Boxster Spyder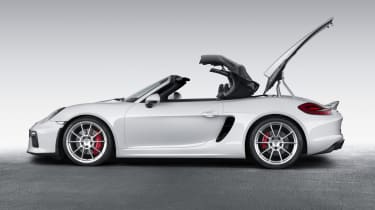 Another New York debutant, the Boxster Spyder finally gives Boxster fans a range-topper equivalent to the Cayman GT4.
Well, not quite equivalent – Porsche has pegged back power by 10bhp despite it using the same 3.8-litre flat six as the GT4, and the hot Cayman's suspension work is notably absent too. But it gets a better roof than the old Spyder and several GT4-inspired details.
Subaru STI Performance Concept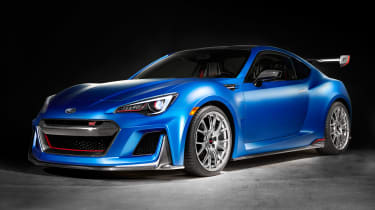 It's something Subaru BRZ (and Toyota GT 86) drivers have been crying out for: More power. Nearly 300bhp in this iteration, and 330lb ft of torque.
How? An engine based on the Super GT BRZ's unit. Sadly, Subaru has said it won't go on sale – but it's well worth reading about it here, if only to whet your appetite for the wealth of aftermarket parts available for Subaru and Toyota's sports cars.
Morgan 3 Wheeler vs Porsche 918 Spyder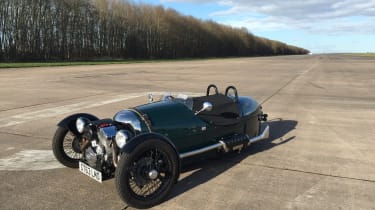 Let's face it, a three-wheeled anachronism putting around 80bhp to its single rear tyre is never likely to be a match for one of the world's fastest hypercars.
That's why we moved the goalposts a little in our favour for this video at VMAX 200. How? You'll have to click here to find out.
The greatest drivers' cars to ever feature in movies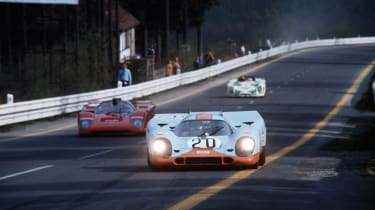 You'll find innumerable websites boasting 'best movie cars' features on the web, but evo's spin is a little more relevant to the Thrill of Driving.
We've only selected the best drivers' cars for our own movie car list. Head over to the article to see what we picked.