This week on evo – new Porsche 911, Honda concept, rolling cars and more
A look at the most exciting things from the world of evo this week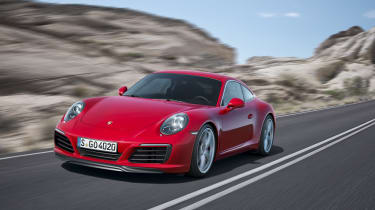 Few cars push the evo website to its limits like a new Porsche 911, and just such a video made its debut this week.
While it's not strictly a new car, the reciprocating metal powering it is – for the first time, the entry-level 911 Carrera and Carrera S will both feature turbocharging. You can find out more about the car – and is week's other big stories – by scrolling down.
Ask Goodwin – Have you ever rolled a car?
Colin Goodwin has a long and varied car history. He's driven all manner of vehicles all around the world and taken part in his fair share of racing.
But during all that time, has Colin ever rolled a vehicle? You'll find out in his latest column, with a vivid tale about an escapade in rallying…
Best dashcams – evo Essentials
As other road users are becoming ever more litigious and some are even out to deliberately scam other drivers, a dashcam provides an extra layer of insurance in an incident, whoever was the cause.
We've taken a look at the features of five market leaders to give you an idea of what your money currently gets you.
New Audi A4 driven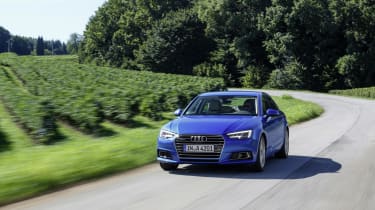 Don't scroll down just yet – we know the Audi A4 hasn't been the most exciting car ever featured on evo.co.uk, but we've driven the latest version and it's the best – and best-handling – version yet.
The range is comprehensive, and while there's no S4 or RS4 just yet, the wide range of engines and options means many drivers should find a model that suits them. But does it drive as well as a BMW 3-series or Jaguar XE?
Honda's crazy track car concept
Over the last few years, we've been seriously concerned about Honda's ability to make exciting cars. That concern has diminished with the new Civic Type R, and promises made of the new NSX.
There's clearly someone at Honda who understands the company's history however, and that's made plain to see in the latest Project 2&4 concept. With MotoGP power and inspiration from the RA272 Grand Prix car of the 1960s, it would make a formidable rival for the Ariel Atom – if Honda produced it.
911 goes turbo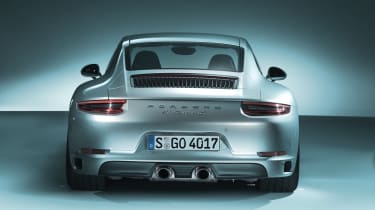 We expected it to happen eventually, and now it has: The Porsche 911 has traded natural aspiration for turbocharging.
Of course, the 911 has long had a dedicated turbocharged model, so Porsche is unlikely to mess things up in the latest car. But will the new 911 have the sound and throttle response we've come to expect from its naturally-aspirated flat-six models?