This week on evo – new Porsche 911, Ferrari F12 tdf and more
A look at the most exciting things from the world of evo this week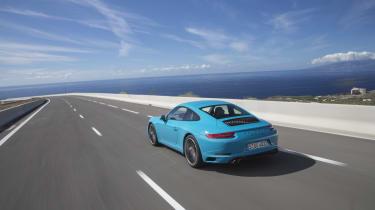 Think the car industry is winding down ahead of the year's end? Not a bit of it – and over the past week, we've had drives in some of the year's most significant performance cars to prove it.
Perhaps most significant of those is the new, turbocharged Porsche 911 Carrera S. Features editor Henry Catchpole has now driven the new car and recorded his thoughts on video – you can catch it below. Still, Ferrari's F12 tdf shows what's possible with a naturally-aspirated engine…
Driving the Spectre villain car
We recently drove the hero car from the latest 007 movie – the Aston Martin DB10 from Spectre. You can read that review and watch the video here.
Still, the bad guys have often had the keys to some special metal too. Road test editor Dan Prosser gets the chance to explore the stunt version of Jaguar's stillborn C-X75.
Watch - has Porsche ruined the 911 with turbocharging?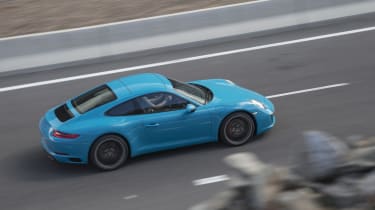 First water cooling, now forced induction – technologically at least, the 911 is moving ever further away from the original car with which it still shares a silhouette.
But has this move harmed its throttle response and its sound? We've driven the new car – in a rather vibrant hue – and discovered that there's still a lot to like.
Ferrari F12 tdf review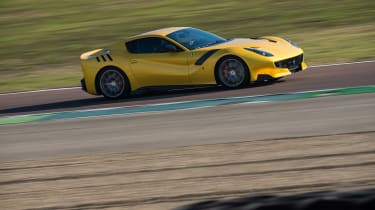 A headline figure of 769bhp tells you much of what you need to know about the latest front-engined Ferrari. As does a price tag of £339,000.
The rest is down to the driving. What do the 'Virtual Short Wheelbase', extra aerodynamic downforce and wider front tyres contribute to the experience? Jethro Bovingdon has the answers.
Mercedes-AMG C63 Coupe review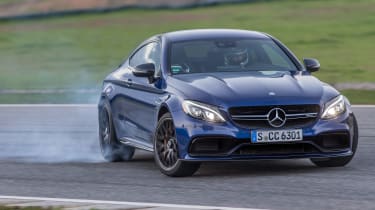 evo's entire road test team has been hard at work this week – this time, it's Richard Meaden's turn, in our review of the new C63 Coupe.
With wide arches and aggressive styling it's virtually a Black Series in terms of looks – and in terms of performance it's also right up there.
Limited edition MX-5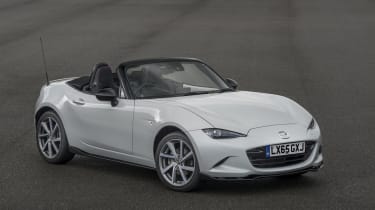 The concept of a limited-edition Mazda MX-5 is not a new one – there have been almost too many to count in the model's quarter-century on sale.
The latest, on the new Mk4 car, adds a series of tasty options to the little roadster, not least a pair of shapely seats from which the Sport Recaro edition takes its name. Read all the details here.