Ferrari design competition
A UK team is through to the second round of Ferrari's competition to find the next generation of supercar designers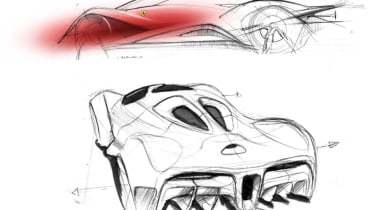 Students at the Royal College of Arts in London have made it to the second round of a competition being run by Ferrari to design the 'supercar of the future.'
Ferrari is running its World Design Contest to help discover the next generation of car design talent, and 200 entries from 50 international design schools have now been reduced to a shortlist of seven., including a team from the RCA.
In the second part of the competition the finalists will have to create three detailed models of their proposal, both as a 1:4 replica and 'virtually' using Alias 3D modelling software. 
Ferrari says, with typical exuberance, that it's looking for 'a pure hypercar, using technologies and materials of the latest generation. A supercar, extreme regarding its architecture and its functional aspects: hyper-light and hyper-fast, hyper-ecologic and hyper-technological.'
The winning proposal will be announced in July, with its designers bagging themselves both an internship at Ferrari and cash prizes.