Ferrari Testarossa review, history and specs: TR generations driven back-to-back
One of the most dramatic of all Ferraris, yet also one of the biggest sellers. We drive all three variants and reassess the phenomenon that is the Testarossa
A quiet, waterside car park in rural Leicestershire on a Monday morning. Photographer Dean Smith and I hear the complex howl of a flat-12 engine closing in and we both know it's a Testarossa. Yet even after all these years, after we've been wowed by dozens more supercars, the moment the red wedge swings into view is unexpectedly exciting, sparking an almost child-like glee.
Well, just look at it. Bright red, its flanks slashed by side-strakes, a huge slice of Maranello with impossibly wide hips… No question, the Testarossa has still got it, still drips star quality, even if it's far from one of the rarest Ferraris.
Production of all three generations totalled almost 10,000 cars, which makes the Testarossa by some margin the biggest seller among 12-cylinder Ferraris. Pretty soon, examples of all three variants are gathered in the car park – the original, the 512 TR, and the final and rarest: the F512 M. Together they muster 36 cylinders, 12 camshafts, 144 valves and 1258bhp, and to an enthusiast's ears make a sound like a symphony orchestra. Being old and lucky, I drove each of them when they were new, so I think I know which one I'll prefer. But that was a long time ago; the last F512 M rolled off the line 24 years ago.
> Ferrari Omologata revealed – latest bespoke commission a V12 super coupe
The Testarossa was very much a child of the '80s, the decade that gave us Dallas and shoulder pads, Harry Enfield's 'Loadsamoney' and yuppies with brick-like mobiles. In late '84, Ferrari's new supercar was revealed to the press amid the sequinned glamour of the Lido cabaret club on the Champs Élysées in Paris, and to the public the following day at the Paris motor show. It became the defining automotive contribution to the cultural collage of the decade and a poster car for a generation. It was adored for its dramatic width and for introducing side strakes to a world that didn't know it needed them – and which were subsequently fitted by aftermarket tuners to cars that most definitely didn't. It was a Ferrari like no other, a dramatic evolution of the 512 BBi, itself the last iteration of Ferrari's first series- production, mid-engined supercar, the 365 GT4 Berlinetta Boxer. Over the years, the BB's flat-12 had grown from 4.4 to 5 litres, swapped carbs for fuel injection, gained a decent amount of torque and had greatly improved driveability, but it still made only 345bhp. What's more, it could no longer meet US emissions regs.
Ferrari upped its game for the Testarossa, adding all-new electronic fuel injection and ignition, along with four-valve cylinder heads that helped take power to 385bhp, lifting it clear of its wild-looking rival, the Countach. Well, for a couple of years at least, until Lamborghini upsized its V12 and doubled its valve-count.
Partnership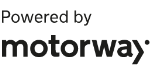 Need to sell your car?
Find your best offer from over 5,000+ dealers. It's that easy.
The Testarossa's unique looks are rooted in the Boxer's shortcomings, which were related mostly to its front-mounted water radiators. These meant there was no room for luggage in the nose, what little space there was being taken by a space-saver spare, while the hot water plumbing passed through the cabin, heating it up. The solution was side-mounted radiators, but they made for a much wider car – almost six inches wider at the rear.
Rather than attempting to disguise this width with styling tricks, the chosen design of Emmanuelle Nicosia, working under the expert eye of Leonardo Fioravanti at Pininfarina, revelled in it with a full-width, squared-off rump, flat surfaces and massive side scoops. The distinctive strakes were fitted to ensure that small children and Fiat 500s didn't fall in and block the radiators.
> Ferrari 500 Superfast: review, history and specs
Visually it was still upstaged by the scissor-doored, be-winged Countach, but this didn't stop the Testarossa being a big seller, or having a stellar extra-curricular career. Most of us have probably driven a Testarossa, the rare convertible, too, if only the pixelated rendering that starred in Out Run, and we probably also have an opinion on how attractive it looks in white, having watched Miami Vice.
The first-generation car here is Harry Metcalfe's refreshingly well-used, well-loved and well-looked-after example that we featured in issue one of Enzo. Harry bought it with the intention of using it and he most certainly has. It's been driven to the Sahara, recreating the famous 1995 Car magazine feature; it was part of the Top Gear TV studio set, on display alongside his red Countach (yes, he owns both models from another famous Car magazine feature, 'The riddle of the sands'). And he let the talented Abbie Eaton rag them both around The Grand Tour test track, too. Top bloke.
Although the Testarossa and Countach sat at the top of the supercar food chain in the '80s, two 180mph cars with howling 12-cylinder engines, they are quite different beasts. The Testarossa is not as manic or sharp-edged or dynamically focused as the Countach, but it has luggage space up front and behind the seats, a roomy cabin that's easy to see out of, and is more refined and so easier to spend time in. In short, it's a superb GT as well as a genuine supercar, which I reckon helps explain why Ferrari sold five times more Testarossas in 12 years than Lamborghini sold of the Countach in 16…
It's been 30 years since I drove a Testarossa. What's missing this time around is the intimidation of driving a car so wide because, by today's standards, it's not outrageous. Settling into the soft leather of the comfortable driver's seat, the cockpit feels airy and the fittings are quite simply styled. The orange-marked dials are a little garish, the positioning of the odometer and trip meter at the base of the centre console unusual, but the driving position is OK, with none of the dramatic off-setting of pedals you get with some supercars.
One of the reasons we could hear Harry's car coming was because it has a non-standard exhaust that I reckon must be made by a division of Branston because it really brings out the flavour of the flat-12, producing – ahem – a sound to relish. The 5-litre 'flat-12' should sound like a Daytona V12 because it's not a true boxer engine – it doesn't have opposing pairs of pistons reaching the top and bottom of their strokes at the same time. It's more accurately described as a 180-degree V12: imagine if the Incredible Hulk stood over a hot V12, put a palm on each cylinder bank and pressed down until they were horizontal. The Testarossa doesn't sound like a Daytona V12 though, and nor do the 512 TR and F512 M. They sound more clear-voiced, more like a straight-six, and I'm just fine with that because it's a classy, cultured sound.
There's no power steering but most of the time this isn't an issue. The front tyres are 225/50 ZR16s, modestly dimensioned by current standards – incredibly, they're almost identical to what's fitted to a brand new 1-litre Ford Focus. The steering is heavy at low speed, though, and demands you put your shoulders into manoeuvring, while the gear lever navigates the classic open metal gate with a stiff action, so you need to make an effort to finesse your pedal- and wrist-work if you are to conduct the Testarossa confidently and with the panache it deserves.
> Ferrari F40 vs 288 GTO - turbocharged icons go head-to-head
Above 30mph it starts to flow. Its ride is supple and effortlessly loping, steering firmly weighted but biddable. Squeeze open the taps of the flat-12 and you'll find it hard to keep a smile off your face. The car seems to shed weight, generous torque pushing it forward with an ease that alludes to an appetite for vast distances. And the noise…
Harry's car is a lovely drive, a testament to it being used regularly and being well look after (by Bob Houghton). There's a decent top-end shove that's worth seeking out, even though peak power arrives at just 6300rpm, which seems low for a Ferrari. It's not really a car for hustling, though. The thin-rimmed steering wheel has a lovely chamfer on its front face that feels like it was put there by a potter's thumb but its feedback, and more especially the feel through the seat, tell you that while good modern tyres like this car's Michelins give it more purchase, they can't disguise the basic physics at work.
A flat-12 is good but then sitting it on top of its gearbox is not so good as it creates a high centre of gravity at the rear. You can work with it and around it but ultimately, as with the BB, you have to accept that it must be respected. That said, there is great satisfaction in taking a deliberate and unhurried approach to driving a Testarossa, aiming for the smoothest shifts and the feeling that you have the car at the sweet point of balance through the corners.
How different the 512 TR is. It's not the increase in power to 428bhp, gained through a comprehensive package of upgrades (explained in John Simister's story later in this issue), though of course that's part of the picture. Mostly it's about Ferrari's engineers managing to mount the flat-12 and its gearbox a useful 30mm lower in a structurally stiffer rear end, and then fitting 18in wheels with-lower profile tyres that help bring greater dynamic precision and bigger brake discs.
Quite small styling changes make a big difference in comparison to the Testarossa. The body-colour front apron and sills visually lower it, while the 348-like nose gave the eight-year-old supercar some family resemblance with the be-straked 348. The rear deck was half black too, the buttresses reached all the way to the trailing edge, and bigger diameter 'starfish' alloys completed a subtle yet effective aesthetic overhaul. The cockpit got a bit of a tidy-up too, and, on this car, a bit of two-tone glamour.
By the time the 512 TR was launched in '92, the Countach had been retired two years, succeeded by the Diablo. We take for granted how easy to handle modern supercars are, with their power steering, paddle-shift gearboxes and sophisticated traction and stability control systems. The Diablo didn't become easy to handle until the VT version was launched in '93 and then not because it was four-wheel drive but because it gained power steering.
> Ferrari 360 Modena: history, specs and buying guide
There's still no power steering on the 512 TR but it demands less effort at the wheel and the scrape-clack open shifter has a lighter action, too, both of which are welcome. Ferrari's figures indicate a drop in weight of around 50kg versus the Testarossa while power has swollen by almost 50bhp, which together help drop the 0-60mph time by half a second to 4.7sec.
It feels livelier, its throttle response sharper, the shove in the back a bit firmer and the flat-12's appetite for revs is greater; the red paint on the tacho starts the far side of 7000rpm now. The weight distribution has shifted too, moving a point further forward. You can still feel that it's tail-heavy like a big 911 but there's more directness and response, a better sense of the car being keyed into the surface, and while it's still a challenge to conduct smoothly, responding well to heel-and-toe downshifts, everything is just a bit easier to get right.
As the rain comes down and the roads get slick, I'm reminded of my first encounter with a 512 TR back in 1992, which turned out to be a lesson in physics. On that bright but very cold morning the asphalt glistened wetly as I pitched it into the corner for photographer Peter Robain. The nose took the line and for a moment the rear did too, until the desire of the engine and gearbox to carry straight on exceeded the grip of the rear tyres. This all happened at modest speed, thankfully, but I'll never forget the lurch that my stomach took before the rear tyres regained grip. 
'I hope you got that,' I said, pulling up beside Robain on the return run, 'because I'm not doing it again.' I recognise that potential in this 512 TR today, though the lighter steering and greater sense of agility suggest that, if it did get loose, it would be easier to manage than in the Testarossa. But you don't want to go there at all on the road. What I don't recognise from that first drive, and a later test in North Yorkshire, is the assessment of the 512 TR's ride as being stiff and jiggly. It feels just fine today, which just goes to show how far up the firmness scale our concept of a comfortable ride has shifted over the years.
A couple of the cars the 512 TR was pitched against in that Yorkshire test, dubbed the 'A to B Challenge', were a Renault Clio Williams and a Porsche 968 Club Sport, very supple cars by today's standards. I distinctly recall harrying the 512 TR in the Clio on one swoopy, rising and falling B-road, able to over-commit the little Renault to stay glued to the Ferrari's bumper. The TR made a fantastic noise, especially when it stretched away on the straights but it was soon reeled in again in the corners, even with ace drivers like Mark Hales and David Vivian at the wheel. It's still not a car to take liberties with.
Even as it readied the 512 TR's replacement, Ferrari knew that the end of the line was nigh for the Testarossa project and the flat-12 engine. In '92 it had launched the 456 GT, a front-engined, four-seat GT with a new V12, and much of the hardware and learning from that car would be carried over for use in a sportier, more compact two-seater.
The F512 M was the last hurrah for the Testarossa and visually it was a bit of a shock. Blame legislation for the demise of the pop-up headlamps and the fixed units that replaced them. To me they look like a couple of beached jellyfish, but some like them because they look like the fixed lamps of the BB Le Mans car. At the rear there were changes too, with four round lights, a classic Ferrari feature but one that looks a little odd with the body-coloured edging for the aperture. Then there were split-rim alloys with their spun starfish centres. The 512 TR's simpler five-spokes were an option, apparently.
It wasn't all show, though; the engine's internals got a final, significant upgrade that included titanium con-rods and a raised compression ratio, lifting the power of the 5-litre engine to a respectable 440bhp. The F512 M also got a low back-pressure, stainless steel exhaust to assist the power uplift. You'd expect it to change the note of the flat-12 but it's a subtle shift in tone compared with the 512 TR. The local issue, though, is that the richness and volume of Harry's after-market exhaust blows both stock cars away.
The interior appears unaltered but there are some detail changes, including an alloy ball for the gear lever and adjustable, drilled aluminium pedals. Moments after you roll away, the F512 M feels different again. The only declared suspension change is the adoption of gas dampers yet the ride now clearly relays the texture of the road surface. There's a little more detail through the steering too, which demands less effort than the 512 TR's, as does the gearshift, indicating that once again the lessening of driver efforts was a development goal.
While it's still not quick in absolute terms, you can now hurry the gear lever to better maintain momentum between upshifts. The flat-12 is zestier too, crisper in its pick-up and a little keener to rev, but you'd have to have stepped out of a 512 TR to appreciate this. Ferrari's figures say as much, the 0-60mph time dropping by just a tenth to 4.6 seconds while a couple more tenths are shaved off the quarter-mile time. Fiorano lap times suggest that on 1.35.00 the 512 TR is a full five seconds a lap faster than the original Testarossa but that the F512 M makes no further gains, which doesn't feel right.
There's a weight saving of 25kg (7.5kg of that in the engine), another one point shift forward in the weight distribution and the F512 M feels the sharpest, most agile and liveliest of all the generations of Testarossa. Yes, the ride is detailed but it's not overly firm, and while anti-lock braking is standard, the F512 M is still not a car in which you lunge for the apex and sort things out as they develop. It remains a car to drive deliberately: brake in a straight line, allow it a moment to settle after you've turned in before gradually squeezing on the power and feeling the rear drive into the asphalt at the exit.
After just 501 were built, production of the F512 M was finished, and with it the reign of the flat-12. The BB had taken over from the Daytona in 1972 and, with palindromic neatness, another front-engined V12, the 550 Maranello, took over from the F512 M. The 550 had a bit more power but this didn't fully explain why it was 2.5 seconds a lap faster at Fiorano. It's not all about lap times, of course…
Ferrari built an incredible 7717 of the original Testarossa in eight years. Naturally, there's an appeal to owning an original, a 'first edition' in book speak, and that's the one with just the one, high-mounted door mirror, dubbed the monospecchio. However, a single mirror is a handicap on any car, let alone one with wide hips, and even early cars with two mirrors came with metric-sized, magnesium alloys wearing Michelin TRX tyres that are hard to source these days. If you're looking for a car to join a collection, there's an argument for the early versions but if, like Harry, you plan to use and enjoy your Testarossa as it was intended, the non-metric version is the one to go for. It's a real character, a challenge to drive with finesse but satisfying and rewarding too and a proper long-legged GT.
Jump straight into a F512 M and there's a more modern feel. It's the sharpest and most exploitable of the three, the fastest and least intimidating, with the most manageable control weights and the keenest flat-12. It's still a Testarossa at heart though, a car that responds best to a deliberate and unhurried driving style, and although some like the F512 M for its different looks, I prefer the iconic original.
That said, if you like the Testarossa, there's a very good chance you'll love the 512 TR. It's the 'Goldilocks' model for me; it preserves the character of the original but improves on pretty much every aspect, from the dynamics to the performance to the drivability. It's a more accessible and exploitable Testarossa. And if you like the look of it, there are no downsides.
Testarossa
| | |
| --- | --- |
| Engine | Flat-12, 4943cc |
| Max power | 385bhp @ 6300rpm |
| Max torque | 362lb ft @ 4500rpm |
| Transmission | Five-speed manual, rear drive, limited-slip differential |
| Suspension | Front and rear: unequal-length double wishbones, coil springs, telescopic dampers, anti-roll bar |
| Brakes | Vented discs, 309mm front and rear |
| Wheels | 8 x 16in front, 10 x 16in rear, al alloy |
| Tyres | 225/50 ZR16 front, 255/50 ZR19 rear |
| Weight | 1708kg |
| Power to weight | 232bhp/ton |
| 0-60mph | 5.2sec (claimed) |
| Top speed | 180mph (claimed) |
| Price new | £62,665 (1984) |
| Values today | From £80,000 |
512 TR
| | |
| --- | --- |
| Engine | Flat-12, 4943cc |
| Max power | 428bhp @ 6750rpm |
| Max torque | 362lb ft @ 5500rpm |
| Transmission | Five-speed manual, rear drive, limited-slip differential |
| Suspension | Front and rear: unequal-length double wishbones, coil springs, telescopic dampers, anti-roll bar  |
| Brakes | Vented discs, 315mm front, 310mm rear |
| Wheels | 8 x 18in front, 10.5 x 18in rear, al alloy |
| Tyres | 235/40 VR18 front, 295/35 ZR18 rear |
| Weight | 1656kg |
| Power to weight | 263bhp/ton |
| 0-60mph | 4.7sec (claimed) |
| Top speed | 195mph (claimed) |
| Price new | £129,953 (1992) |
| Values today | From £125,000 |
F512 M
| | |
| --- | --- |
| Engine | Flat-12, 4943cc |
| Max power | 440bhp @ 6750rpm |
| Max torque | 370lb ft @ 5500rpm |
| Transmission | Five-speed manual, rear drive, limited-slip differential |
| Suspension | Front and rear: unequal-length double wishbones, coil springs, telescopic dampers, anti-roll bar |
| Brakes | Vented discs, 315mm front, 310mm rear |
| Wheels | 8 x 18in front, 10.5 x 18in rear, al alloy |
| Tyres | 235/40 VR18 front, 295/35 ZR18 rear |
| Weight | 1631kg |
| Power to weight | 275bhp/ton |
| 0-60mph | 4.6sec (claimed) |
| Top speed | 196mph (claimed) |
| Price new | £138,003 (1995) |
| Values today | From £175,000 |
Thanks to Harry Metcalfe, Mohammed Ali and Tom Hartley Jnr.
This feature was first published in Enzo issue 1.