Microsoft confirms Forza 6 - New Ford GT is cover car
Microsoft confirms Forza 6 - New Ford GT is cover car
The New Ford GT has been confirmed as the cover car for Microsoft's just announced Forza 6.
Previous iterations of the game have featured the likes of the McLaren P1 (Forza 5) and Lamborghini Huracan (Forza Horizon 2).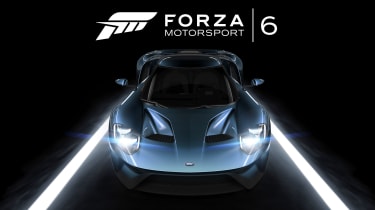 Forza 6 marks the ten-year anniversary of the franchise, which has become a flagship product for Microsoft's Xbox games consoles.
The new Ford GT was unveiled at the Detroit Motor Show yesterday. Currently in prototype form, specifications and data are being finalised for the car.
>Read - New Ford GT, everything you need to know
Developer Turn 10 studios is currently working closely with Ford to ensure that the car portrayed in the game, is as close as possible to the final real-life product.
As of now, the only information revealed around the game is that it's going to be an Xbox One exclusive. It's entirely possible that Forza 6 launches this year, but nothing has been confirmed.