Hot hatch group test: Ford Focus ST v VW Golf GTI v Audi S3 v Vauxhall Astra VXR
Think the Focus RS is pushing hatchback boundaries with its 300bhp? Think again. These tuned alternatives are much, much hotter
There's a button on the dash of this Astra VXR. A finger hovers over it. 'You ready for Sport mode yet?' I'm asked. 'Suppose so,' I reply. After all, what harm can it do? Might sharpen up the throttle a bit. The LED glows orange. I give the right-hand pedal a prod. Yep, that's bett… there's a frantic fizzing up front, like someone's dropped a giant Alka-Seltzer in the engine bay. The steering wheel jolts violently left then right. I back off. 'What the hell happened there?' I venture. There's a grin from my passenger. 'Sport gives you an extra 160bhp,' he says. Ah-hah…
We're at the Millbrook Proving Ground because of the new Focus RS and a question, namely how much power can a front-wheel-drive car cope with? Ford has proved 300bhp is no barrier to usability, so in the interests of research and amusement we've rounded up Britain's fastest, most powerful hot hatches. Entry criteria? At least 400bhp.
Or that was the plan anyway. Unfortunately the Focus ST you see here 'only' musters 327bhp. We had been promised a more powerful one from another firm, but it never materialised. Never mind, with 358lb ft of torque, Morego's ST330 isn't exactly short of grunt. That said, I can't help feeling it's going to have its work cut out keeping up with a 407bhp Golf (claimed to be the UK's fastest mk5) and an Astra that, with Sport mode engaged, boasts 420bhp. And the 400bhp Audi S3? That's along so we can see what difference an extra pair of driveshafts make. Our 400bhp-plus trio are the result of a joint effort by three companies: Regal Autosport, Veil Tuning and Autograph Cars. Despite the truth of how Regal got its name (spell it backwards), not one is from the spit-and-sawdust end of the tuning market.
Partnership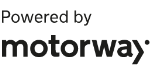 Need to sell your car?
Find your best offer from over 5,000+ dealers. It's that easy.
The mile straight beckons, but it's doing so with icy fingers – snow banked up at the sides has sent black ice creeping across the tarmac. Part of me is glad about this because it means there'll be less stress on components, so less chance of something going pop or bang.
I strap the Racelogic VBOX to the Focus first – I figure I might as well start low and work up. It's all relative in this company, though, and from the off the ST330 feels almost ridiculously healthy. Morego's mods focus less on power than drivability, magnifying the characteristics of the standard car, so it still sounds detectably five-cylinder, still has a delicious torque surge at 2000rpm, still has the general demeanour of a rugby flanker.
It rips through the in-gear increments, lopping 3.3sec off the standard 222bhp ST's 70-90mph time in top, bringing it down to just 5.1sec. We'll later discover it also blitzes the more highly tuned opposition with their spikier deliveries. I try to think of other cars that have such effortless, any-gear, any-revs pull, and oddly enough it's the non-turbo Merc C63 that springs to mind first – the ST330 has that same sense of a large, weighty car made to feel much lighter by a surfeit of grunt.
It's a different story for the standing start. Here the Ford is struggling. I reckon I'm using about 20 per cent of the throttle's travel in first gear, maybe 30 per cent in second, and still it refuses to hook up, leaving me trying to judge the fragile margin where grip dissolves into messy wheelspin. The best time is achieved by shifting to third as quickly as possible and letting the torque take over: 5.8sec to 60mph. Ford claims 5.9sec to 62mph for its new RS, and that won't be on wet tarmac…
I return to base for the waiting Astra VXR and its owner, Jonathan Meigh. After the stealthily dark Focus there's a hint of Burberry brashness to this Vauxhall, but there's nothing cheap about the mods, which include a full bottom-end rebuild plus the fitment of a trick-looking custom manifold and, believe it or not, the bigger airbox from the 1.9 diesel Astra.
Now take a look at the power curve for this car. Pointy, isn't it? Sixth gear, 40mph, Sport mode on, foot flat on the floor – nothing. Fifty mph, nothing. Sixty, nothing. Seventy, a faint whistle. Eighty, it's building into an insistent 'tsssss' now. Ninety. Bang! We're gone. Warp drive has been engaged.
So, proper old-school turbo wallop. Not great for real-world use, but hugely entertaining. Lag isn't an issue providing you keep the revs above 4500, but think on this: in a sixth-gear drag race from 50mph with the Focus, by the time the VXR reaches 70mph the ST will be a 110mph dot in the distance.
Of course, it's more likely to be a traffic-light face-off, and that the Astra will win. If you can get it off the line. I struggle the first few times. Too many revs equals uncontrollable 420bhp wheelspin, too few has it bogged down. You need to get it smartly off the line at low revs and then, in direct correlation to the boost arriving, lift your foot to prevent the front tyres bonfiring themselves. Finally, once full boost noisily announces its presence, you can feed the power in. I spend a compelling 15 minutes trying to get it right. As with all these cars, ignore the 0-60mph time and instead concentrate on the higher echelons – 60-100mph in 6.5sec is M3 quick.
The Golf is plain intimidating. Owned by Chris Stewart, the boss of Regal Autosport, it's obviously had everything thrown at it. It sits 80mm lower on fully adjustable suspension and has a Peloquin limited-slip diff and nitrous (not connected today, but it gives an extra 25bhp). The attention to detail is impressive – Chris even went to the trouble of specifying the extra water radiator and larger cooling vents fitted as standard to Saudi Arabian Golf GTIs.
It's certainly more tractable than the Astra, but in contrast there's precious little of the common-or-garden GTI left. Heavy clutch, short-shift gearlever, a torque curve that doesn't properly fatten up until 4000rpm and a turbo whistle so piercing you can tell exactly where in the engine bay it's mounted.
It doesn't feel that rapid, though. This is largely down to fluctuating boost pressure at high revs, the power seeming to tail off and then come back in, but the VBOX tells a different story, the Golf taking almost a second out of the Focus between 60 and 100mph and proving itself the fastest front-driver here (and the quickest that evo has ever tested).
But it's not as fast as the Audi. I've saved the S3 until last because it enjoys such an advantage in this group. OK, so it still spins all four wheels off the line, but by the time first gear runs out everything is pointing the right way and, as we pass 60mph at the top end of second gear, it's 1.5sec clear of the opposition. The power is more usable, getting into its stride sooner and maintaining it all the way to the 7800rpm cut-out. It sounds better than the Golf, too, more chattery and guttural.
I take it for an exploratory lap around Millbrook's Hill Route, appreciating both its security and ability to spin all four wheels exiting slow corners. It's controllably daft, a European broadside across the bows of the Evo and Impreza. The Golf is the more talented handler, though. Track-orientated, it's jarringly positive, but manages to cope with that monstrous power. There's no need to nurse it to the apex, not when it turns in so ably and delivers such confidence-boosting feedback. Regal's GTI even holds its line out the far side, with minimal steering interference. But the diff can be overcome by a clumsy right foot and then you'll need to be fast as the nose spears wide. Nevertheless, it's the most polished car here, the one front-driver that manages to make use of most of its power, most of the time. Not so the Astra, which features a standard gearbox, soft brakes and no diff. Trigger its switch-like boost mid-corner and things can go pear-shaped in an instant. As a result you approach corners gingerly then, as you exit, try to catch the vast wave of torque that comes crashing down on you as best as you can.
The Focus is my favourite, though. The original character is fully intact, and Morego's Power Grip suspension aids turn-in by altering the camber, in the process introducing a willingness to steer from the rear. Interested? This one's for sale at £18,000.
How fast would the front-drivers go in the dry? Well, you're never going to get sensational acceleration times from any of them – the laws of physics just won't allow it – but I reckon they'd all get close to the five-second barrier. All handle the power better than they have any right to; stiffer subframes, grippier tyres, cleverer diffs and better suspension geometry mean big power hot hatches no longer need to be feared. Even those with a Sport button.
Huge thanks to owners Jonathan Meigh (Astra), Chris Preston (Audi), Chris Stewart (Golf) and Neil Mckae (Focus).
Extra Info
Corsa VXR out to take Nurburgring recordThis Regal Autosport-tuned Corsa VXR will soon have a crack at breaking the R26.R's front-wheel-drive Nurburgring lap record. Sound like a tall order? Well, this is claimed to be the world's fastest road-going 1.6…
It currently has 267bhp at 7180rpm and 281lb ft at 4220rpm, although tougher pistons will be fitted before the big day, allowing 300bhp and 320lb ft. It idles calmly, pootles around easily and, even when the power does start to blow soon after 2000rpm, rarely feels outstandingly rapid. Didn't expect that.
It feels bowstring-taut on Millbrook's Hill Route, though, every inch the baby competition car. The rear suspension (now a fully adjustable AST kit) is very active, and although it is tricky to stay on line as the turbo kicks in, the delivery is at least linear.
I enjoyed the Corsa's compactness and controlled nuttiness. Faster than an R26.R, though? Watch this space. Oliver Marriage
Lap Times
Acceleration times
0-30    2.7    2.7    1.6    2.6
0-40    3.9    4.0    2.5    3.9
0-50    4.8    5.0    3.3    4.8
0-60    5.8    5.9    4.3    5.8
0-70    7.2    7.4    5.7    7.1
0-80    8.4    8.7    7.1    8.6
0-90    10.2    10.5    8.9    10.8
0-100    12.1    12.4    10.8    13.0
30-70    4.5    4.7    4.1    4.5
0-100-0    17.2    18.0    16.0    18.3
1/4 mile sec
4.1    14.2    12.7    14.3
mph    109.2    105.9    107.0    104.8
BRAKING (100-0) sec  
4.8    4.8    4.9    5.0
dist. ft    349.9    355.8    340.6    344.4
IN-GEAR TIMES 3RD
20-40    4.0    5.4    3.5    2.2
30-50    3.1    4.3    2.5    1.8
40-60    2.4    3.0    2.1    1.9
50-70    2.5    2.3    2.1    2.2
60-80    2.8    2.3    2.3    2.7
                6TH
40-60    10.0    16.5    10.6    5.5
50-70    9.3    16.3    8.2    4.7
60-80    7.9    15.8    6.6    4.7
70-90    6.7    12.9    6.2    5.1
80-100    6.3    9.2    6.7    5.6
90-110    6.9    6.7    7.2    6.1
100-120    7.8    7.5    7.5    7.0
MAX SPEED
mph    143.0    142.7    145.7    142.3
Comparison
| | | | | |
| --- | --- | --- | --- | --- |
|   | Volkswagen GTI | Vauxhall Astra VXR | Audi S3 | Ford Focus ST |
| Engine     | In-line 4-cyl, turbo | In-line 4-cyl, turbo | In-line 4-cyl, turbo | In-line 5-cyl, turbo |
| Location     | Front, transverse | Front, transverse | Front, transverse | Front, transverse |
| Displacement     | 1984cc | 1998cc | 1984cc | 2522cc |
| Bore x stroke     | 82.5 x 92.8mm | 86 x 86mm | 82.5 x 92.8mm | 83 x 93.2mm |
| Cylinder block     | Aluminium alloy | Aluminium alloy | Aluminium alloy | Aluminium alloy |
| Cylinder head     | Aluminium alloy, dohc, four valves per cylinder, variable valve timing | Aluminium alloy, dohc, four valves per cylinder | Aluminium alloy, dohc, four valves per cylinder, variable valve timing | Aluminium alloy, dohc, four valves per cylinder, variable valve timing |
| Transmission   | Six-speed manual gearbox, front-wheel drive | Six-speed manual gearbox, front wheel- drive | Six-speed manual gearbox, four-wheel drive | Six-speed manual gearbox, front-wheel drive |
| Main upgrades     | ECU upgrade, Garrett GT28 turbo, limited-slip differential, nitrous, EVOMS air intake, custom exhaust, AST suspension, Alcon brakes, carbonfibre strut brace | ECU upgrade, Garrett GT28RS turbo, Regal camshaft, custom exhaust, Eibach springs, Koni dampers | ECU upgrade, Garrett GT28 turbo, nitrous, EVOMS air intake, Milltek exhaust, H&R suspension, Alcon brakes | ECU upgrade, BBR K06 turbo, exhaust manifold, intercooler, limited-slip differential, Power Grip suspension, Morego springs |
| Max power     | 407bhp @ 6675rpm | 420bhp @ 5660rpm | 400bhp @ 6270rpm | 327bhp @ 6200rpm |
| Max torque     | 380lb ft @ 4530rpm | 406lb ft @ 5210rpm | 342lb ft @ 4960rpm | 358lb ft @ 4000rpm |
| Gains    | +210bhp / +173lb ft | +183bhp / +170lb ft | +139bhp / +84lb ft | +105bhp / +122lb ft |
| Weight (kerb)     | 1336kg | 1393kg | 1455kg | 1392kg |
| Power-to-weight     | 309bhp/ton | 306bhp/ton | 279bhp/ton | 239bhp/ton |
| Conversion price     | £9000 | £8000 | £5000 | £7000 |
| Available from | www.regal-auto.co.uk | www.regal-auto.co.uk | www.regal-auto.co.uk | www.morego.co.uk |
| evo rating | 4/5 | 3.5/5 | 4/5 | 4.5/5 |