Hyundai i30 Turbo review – does Hyundai's hot hatch hit the spot?
Hyundai enters the traditional hot hatch market, but doesn't yet have the firepower to compete
What is it?
With the Hyundai Veloster Turbo now absent from UK shores, the new i30 Turbo is Hyundai's sole offering for performance car fans.
Engine, transmission and 0-60 time
Hyundai's 1.6-litre, four-cylinder turbocharged petrol unit is one we're already quite familiar with, having run a Veloster Turbo in our long-term fleet back in 2013 and more recently, a Kia Proceed GT – the Proceed and i30 being very similar under the skin.
Unlike the 201bhp Kia though, Hyundai has stuck with the same 184bhp, 195lb ft power and torque figures as the asymmetrical Veloster coupe. With a standard six-speed manual gearshift this arrangement returns a 0-62mph time of 8 seconds flat, and a 136mph top speed.
For the record, those numbers are 0.4sec shorter and 3mph greater respectively than the Veloster – though they're also 0.6sec and 7mph slower than the Kia.
Technical highlights
Under the skin the i30 is relatively conventional, with MacPherson struts up front and a multi-link setup at the rear. Hyundai says the Turbo features 'sports suspension tuning', but its sportier stance is largely achieved with a set of 18-inch alloy wheels and 225/40 R18 tyres.
Visually, the Turbo is enhanced with a bodykit, a smattering of Turbo badges and LED rear light units, while interior embellishments include a leather steering wheel with red stitching and black and red cloth and artificial leather sports seats.
What's it like to drive?
Your hopes aren't raised when starting the car. The engine kicks into life with a dull buzz, little different than you'd expect of a tepid supermini. A few exploratory prods of the throttle don't improve matters – despite twin exhaust tips, a pleasing aural accompaniment is notable by its absence.
Things don't improve much on the road. While Hyundai has nailed the kind of consistent control weights, slick gearshift and quality driving environment that Volkswagen Group products are known for, it's still a fair way from marrying those facets with any excitement.
Partnership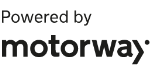 Need to sell your car?
Find your best offer from over 5,000+ dealers. It's that easy.
Throttle response is good, but it's connected to an engine that never really wakes up. Some of this might be down to relatively low mileage – from experience, Kia's Proceed GT also felt a little tight when brand new but much more enthusiastic with a five-figure mileage – but the droning soundtrack and lack of any real pace discourage you from really extending the engine. Realistically it feels exhausted at little more than 4000rpm, despite a goading 6750rpm red line.
The ride quality is as supple as any current hot hatch – more shades of VW in that respect – and there's plenty of grip too. With the steering weight set to Sport (Comfort and Normal modes are also available) the rack's rate of response is also consistent. There's not a lot of feel, granted, but it's predictable enough that you quickly trust the front end.
It's benign, but not much fun. Use the available grip and you'll find yourself travelling at quite a rate, but never really involved. That the engine never really develops the thrust you expect, or the rousing soundtrack you crave of a hot hatch, adds up to an unremarkable experience. At least the brakes feel strong, but you'll rarely be moving fast enough to truly test them…
Rivals
The Turbo's toughest rival comes from within. The Kia Proceed GT sits on the same chassis as the i30, has a similar powerplant – with a higher output – more distinctive looks both inside and out, and starts at only £20,205. The i30 is admittedly well-equipped – a similarly-specified Proceed GT Tech brings the price up to £22,905 – but the extra performance and fun factor of the Kia makes it our pick.
Ford's Focus ST is also tempting for the price. £22,495 gets a 247bhp hot hatch with a 0-62mph sprint 1.5 seconds quicker than that of the Hyundai. The Focus is five-door only (or available as an estate), and not currently our highest-rated hatch, but the extra performance is a serious draw.
Price
In context of similarly-sized hot hatchbacks the i30 Turbo's £22,500 price tag (£23,000 in five-door form) looks like good value – most on-paper rivals now cost north of £25,000.
But for the available performance and Hyundai's lack of performance car heritage, it seems rather steep. Equipment levels are strong and Hyundai's five-year warranty appealing, but Kia does even better in that regard and its GT is a more appealing package.
And if you're after true driving thrills, the wide choice of fun hot hatches available under £20,000 means there's little reason to pick the Hyundai. The Turbo is a good effort and a good basis for future Hyundai hot hatchbacks, but in the meantime your money can be better spent elsewhere.
| | |
| --- | --- |
| Engine | 1591cc, inline four-cylinder, turbocharged |
| Power | 184bhp @ 5500rpm |
| Torque | 195lb ft @ 1500rpm |
| 0-62mph | 8.0sec (claimed) |
| Top speed | 136mph (claimed) |
| MPG | 38.7 |
| On sale | Now |